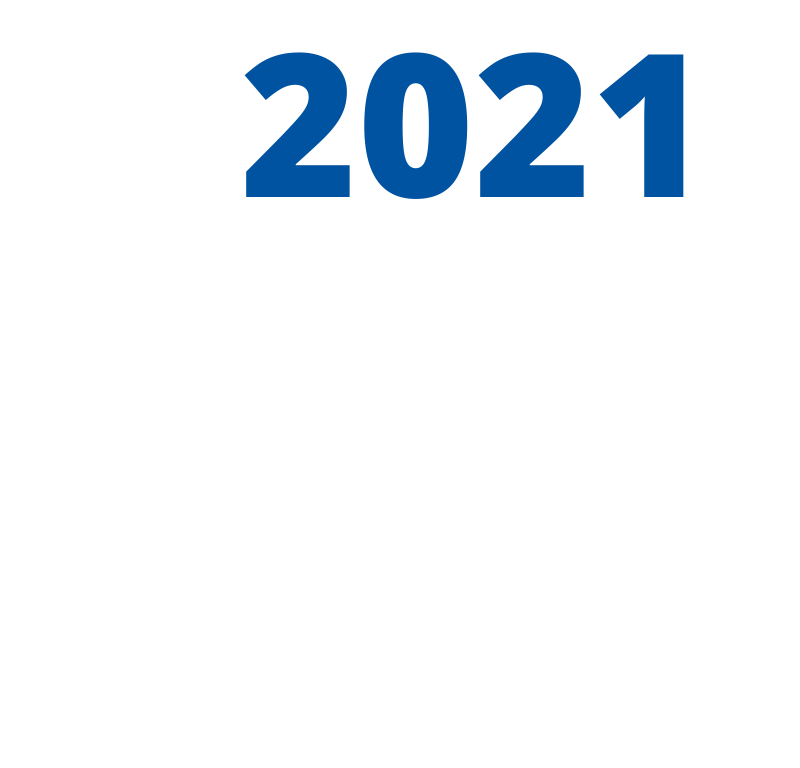 Dear Friends,
With 2020 being what we thought was a year to remember or forget, 2021 was just as challenging. A challenge is not always bad, as it helps us reframe, redirect, and often work smarter. But change is hard for many. Change is what we embraced in 2020, and 2021 brought a different set of challenges, great successes, and much needed empathy. We served our communities, even as the environment shifted around us, and continued to adopt hybrid and virtual opportunities. Our resolve was clear, we did not want our vulnerable population to lose sight of their future achievements and personal growth.
Goodwill of Greater Grand Rapids is well-positioned for a strong future, steady growth, and excellence due mostly in part to its awesome workforce, board of directors, partnering organizations, and of course the Greater Grand Rapids community. I invite you to take a few minutes and review some of 2021's highlighted achievements. I am most proud of how our 700 plus employees worked together and focused on the well-being of their co-workers and participants. As a solutions-driven organization with a passion for helping others, Goodwill continues to change the lives of many.
Sincerely,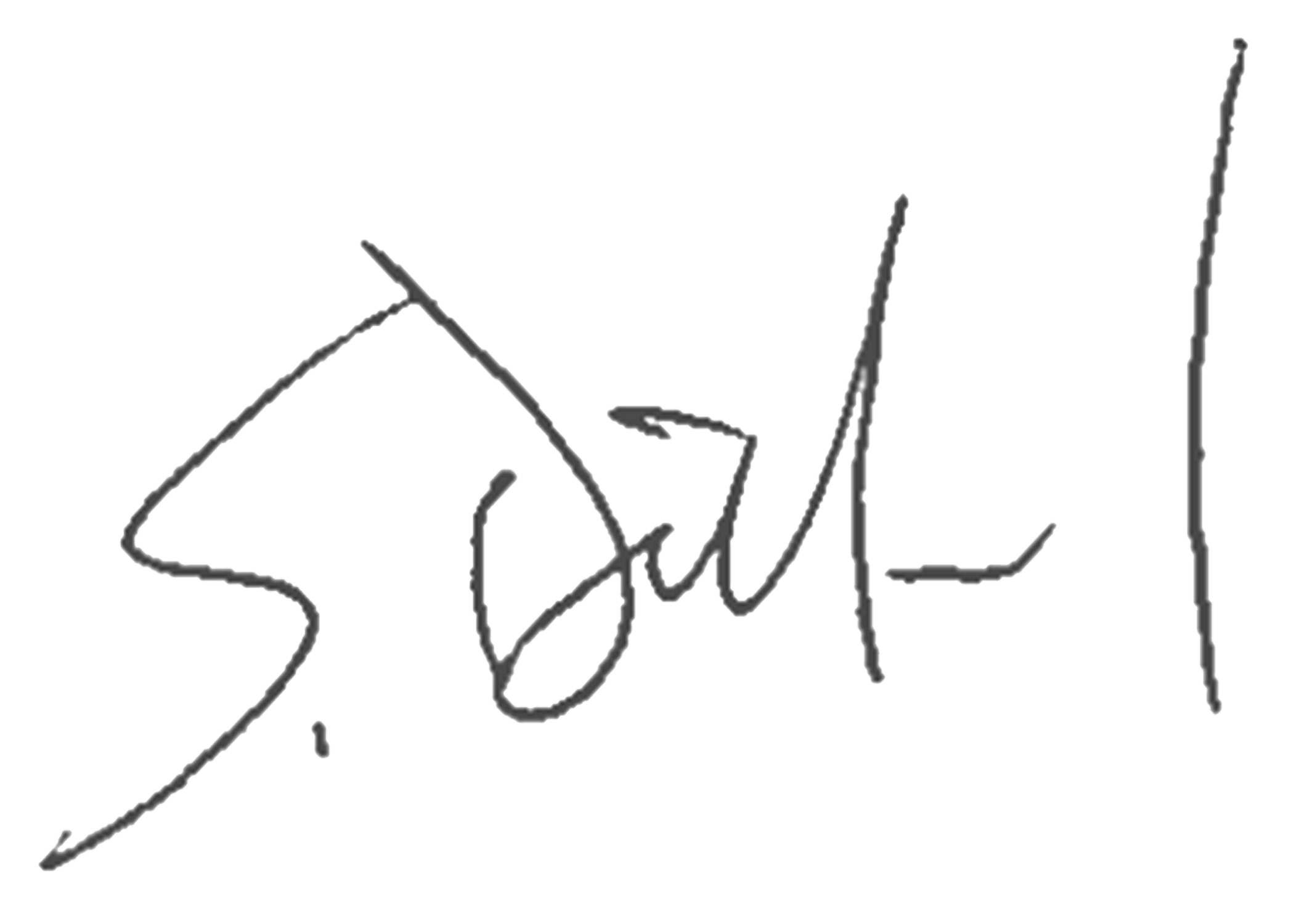 R. Scott Dillard
President/CEO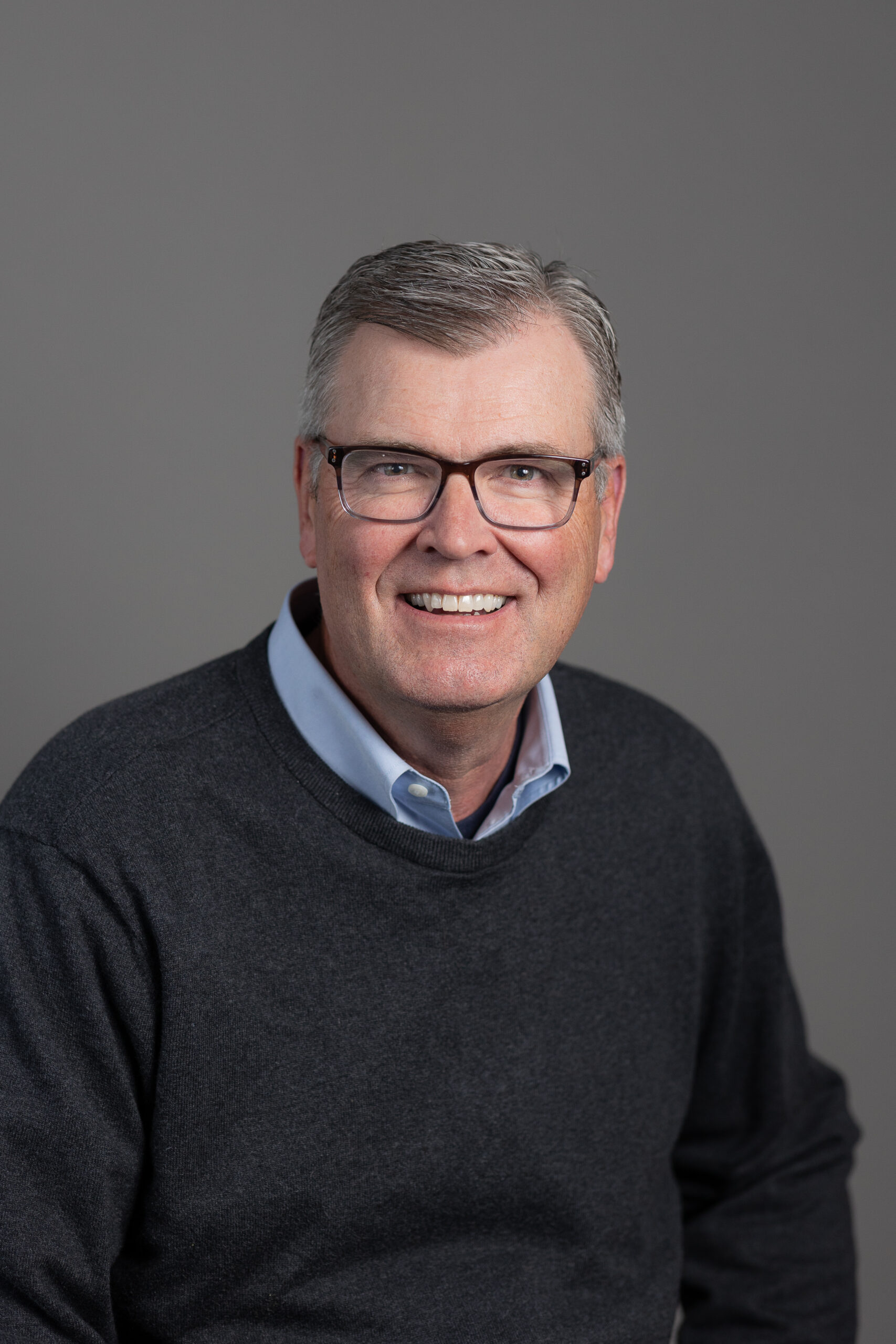 Learn about Noah's jorney to landing his first job and how Goodwill of Greater Grand Rapids helped him achieve his goal!
Denise started her career over 20 years ago at Goodwill. Listen as she shares her story and how working at Goodwill has enriched her life.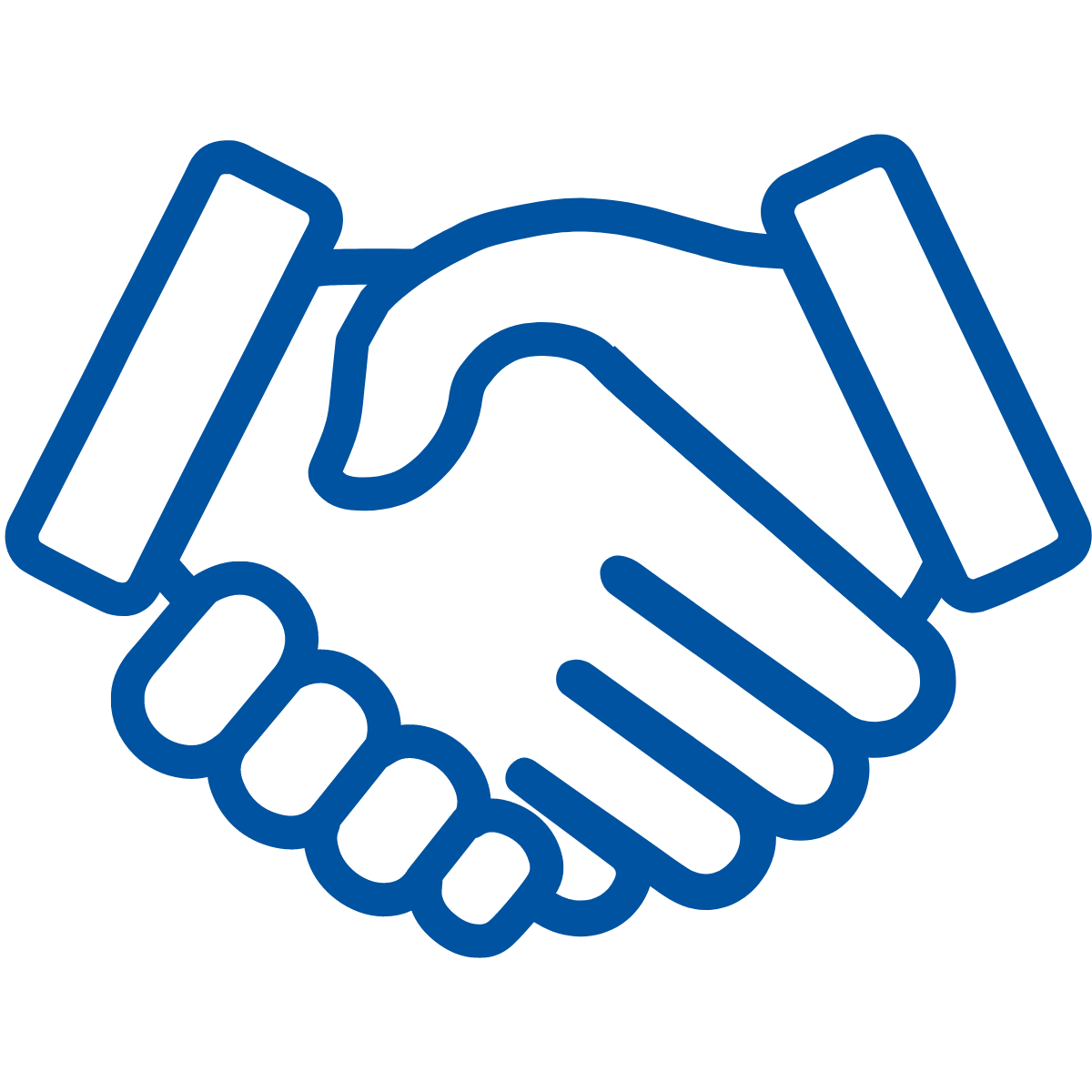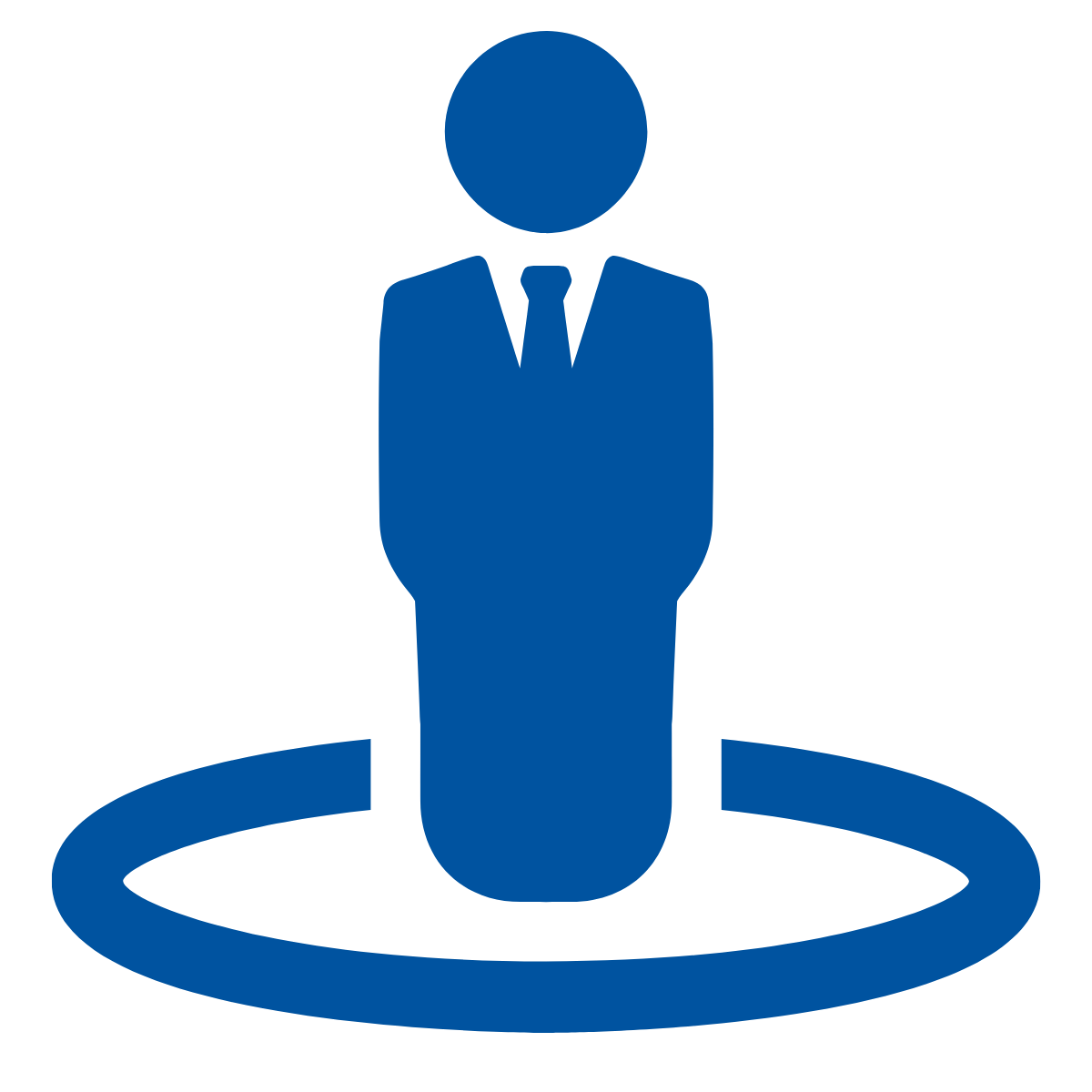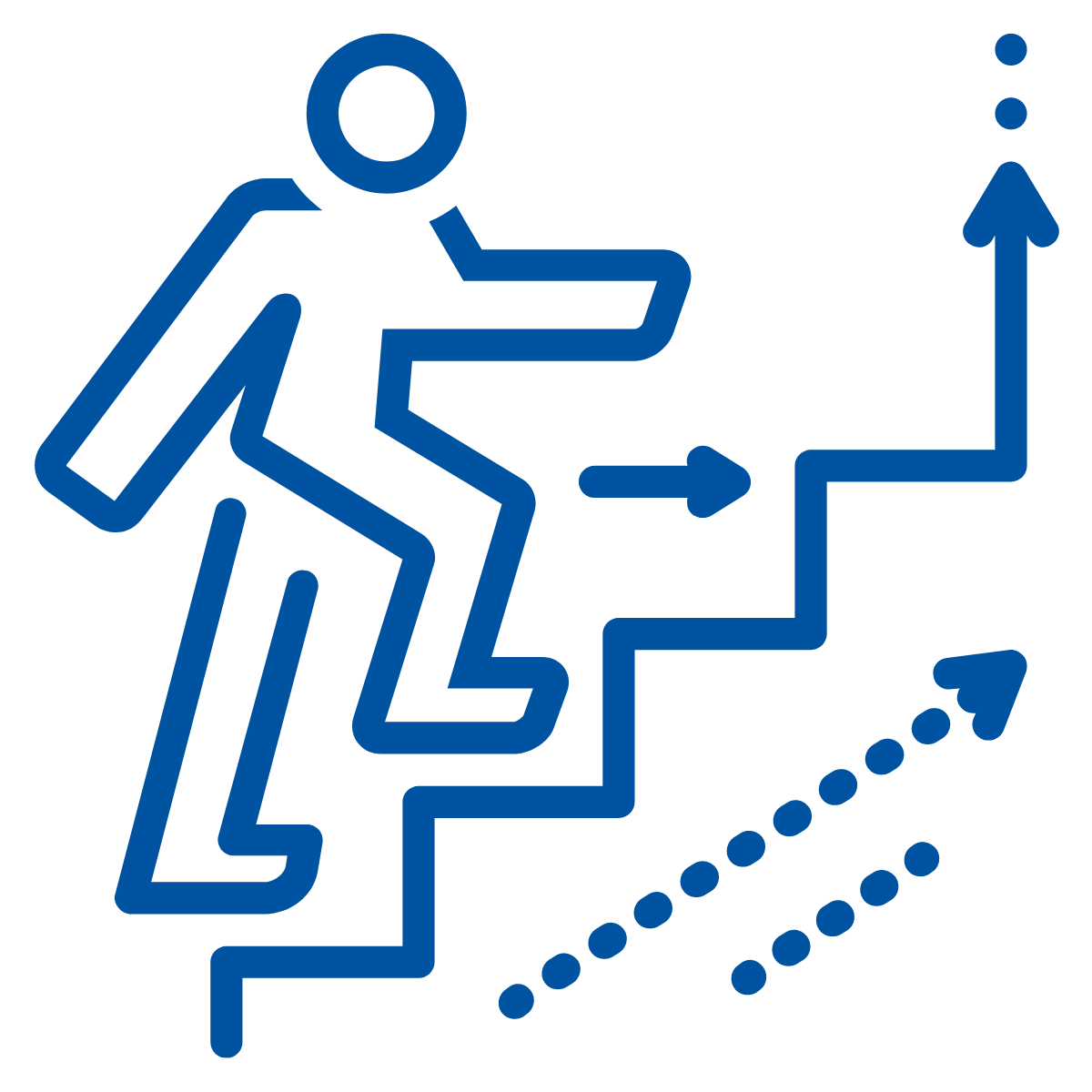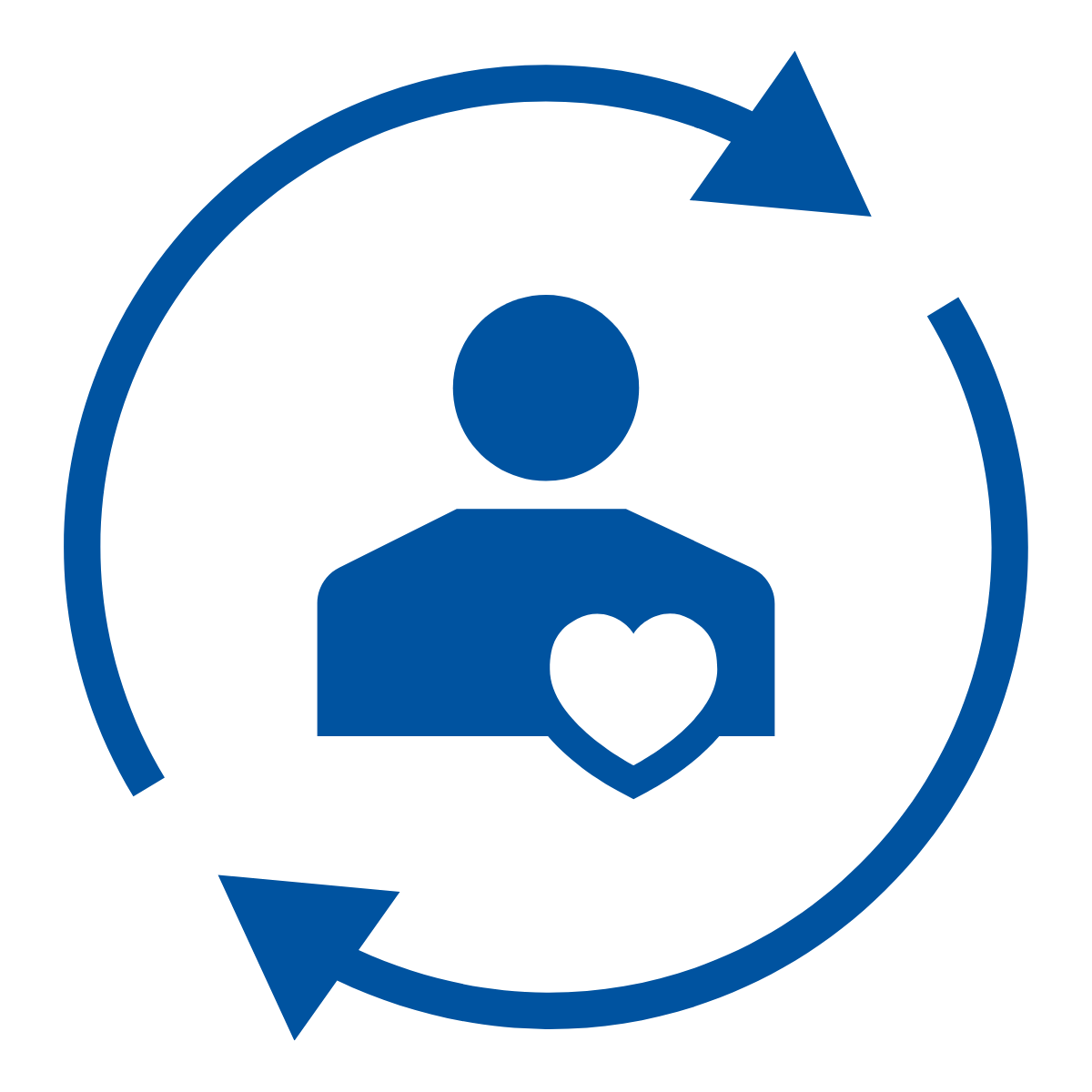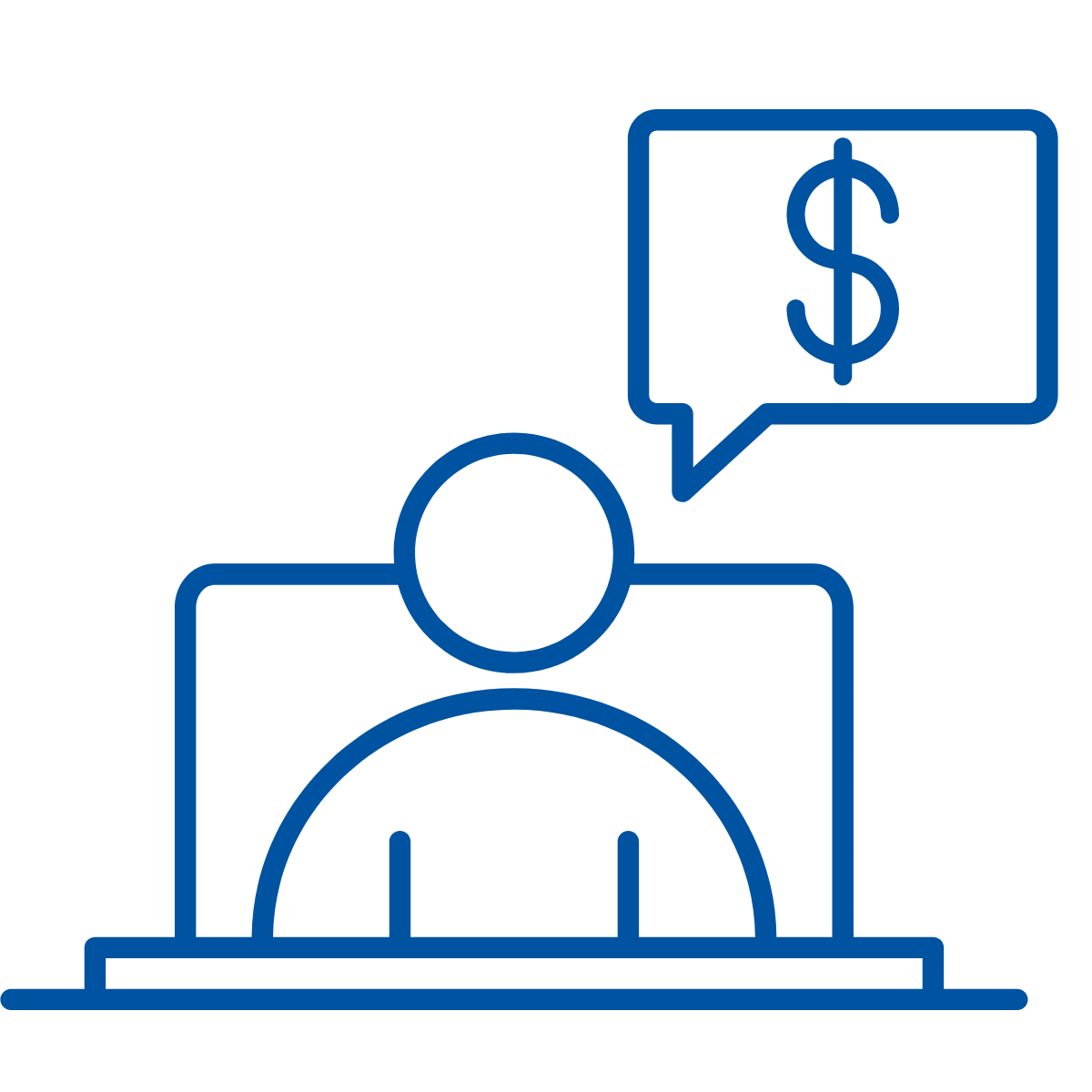 Average Starting Wage With Credential
In 2021, Goodwill served 1294 participants through our programs. Of those participants:
These were the top industries placed: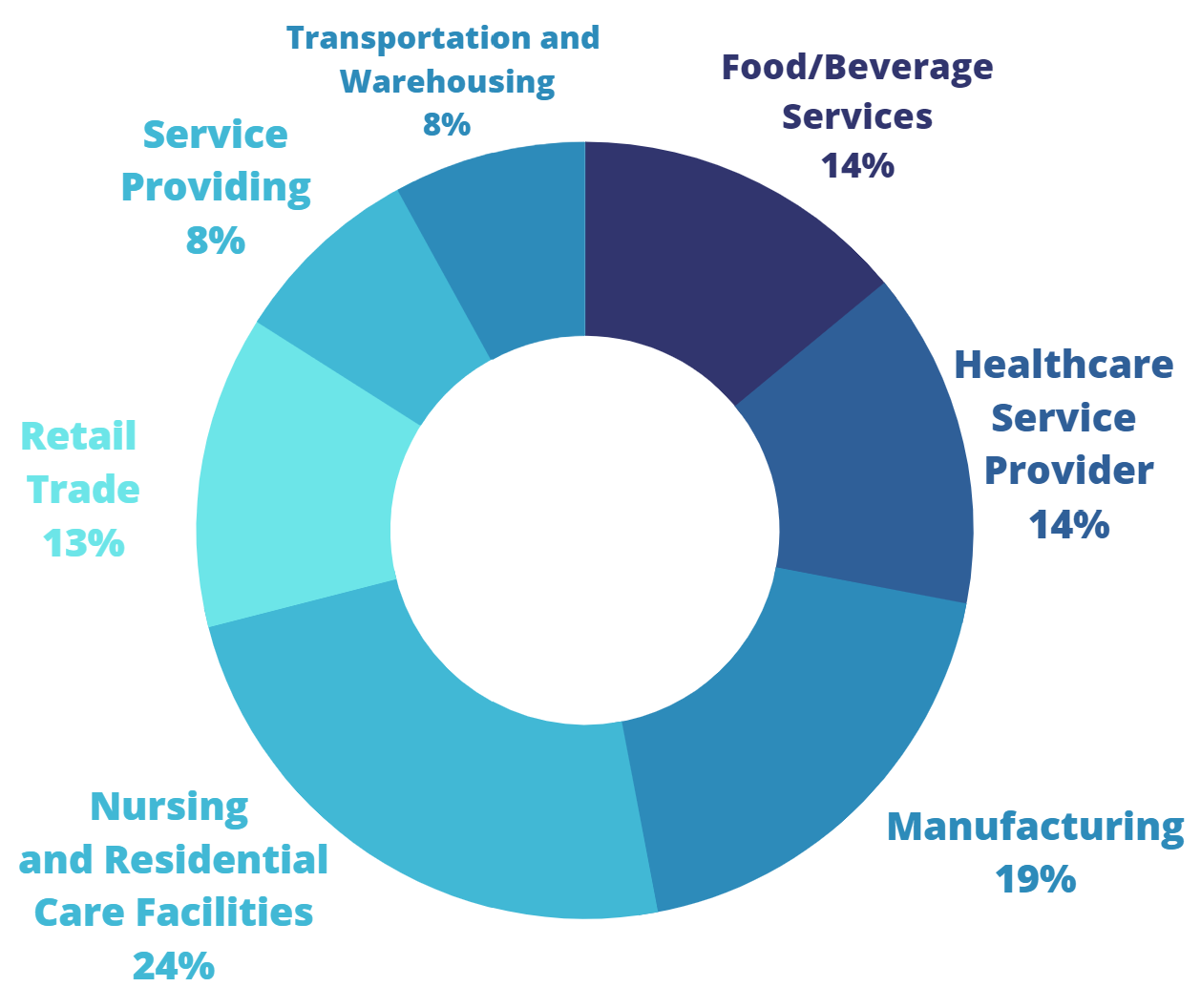 These were the characteristics of the people served:
Disability – 33%

Poverty – 16%

Substance abuse – 7%

Homelessness – 3%

Lack of marketable education – 20%

English language learner – 3%

At risk youth, pregnant, parenting – 1%

Older worker – 3%

Criminal background – 14%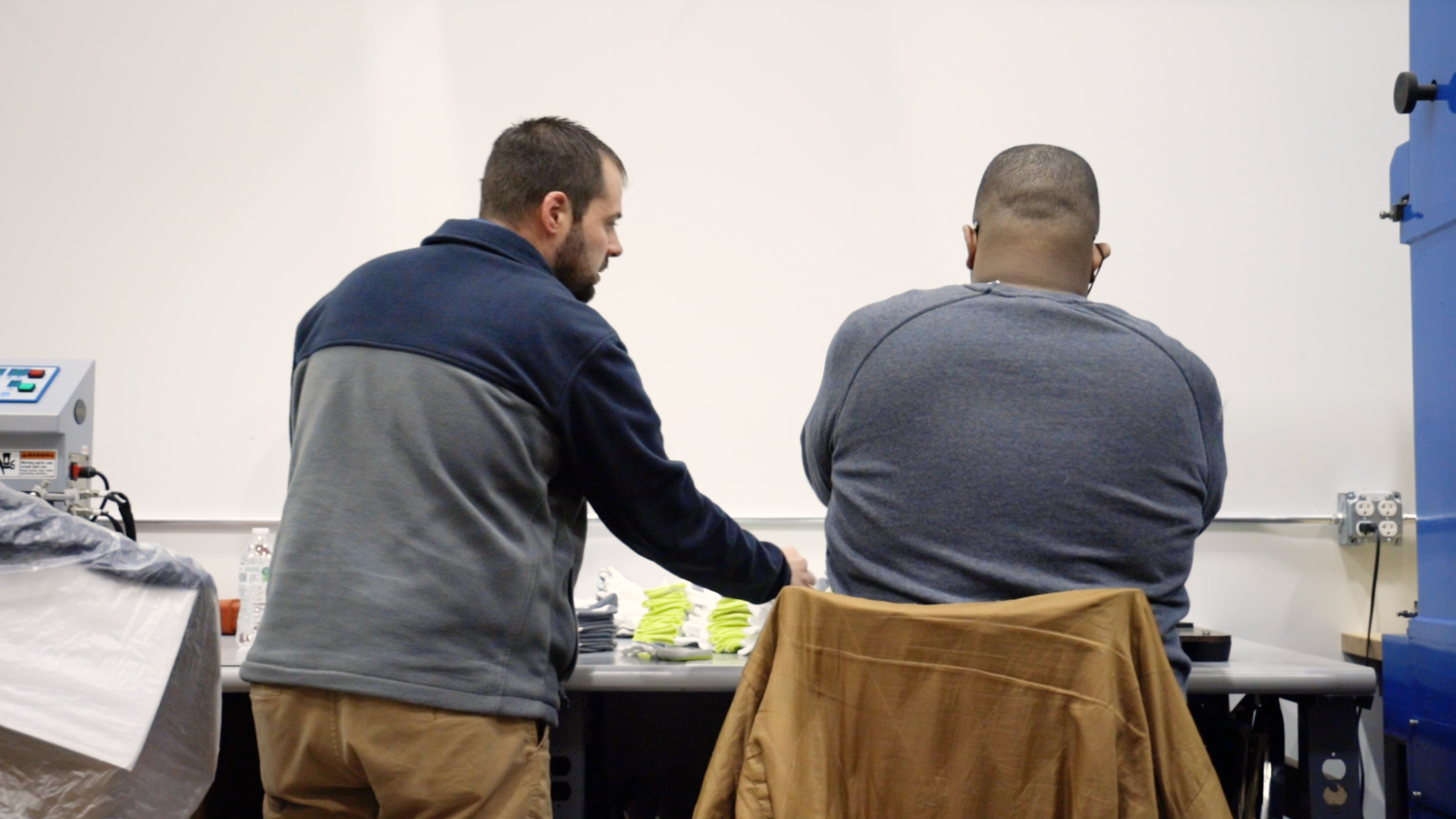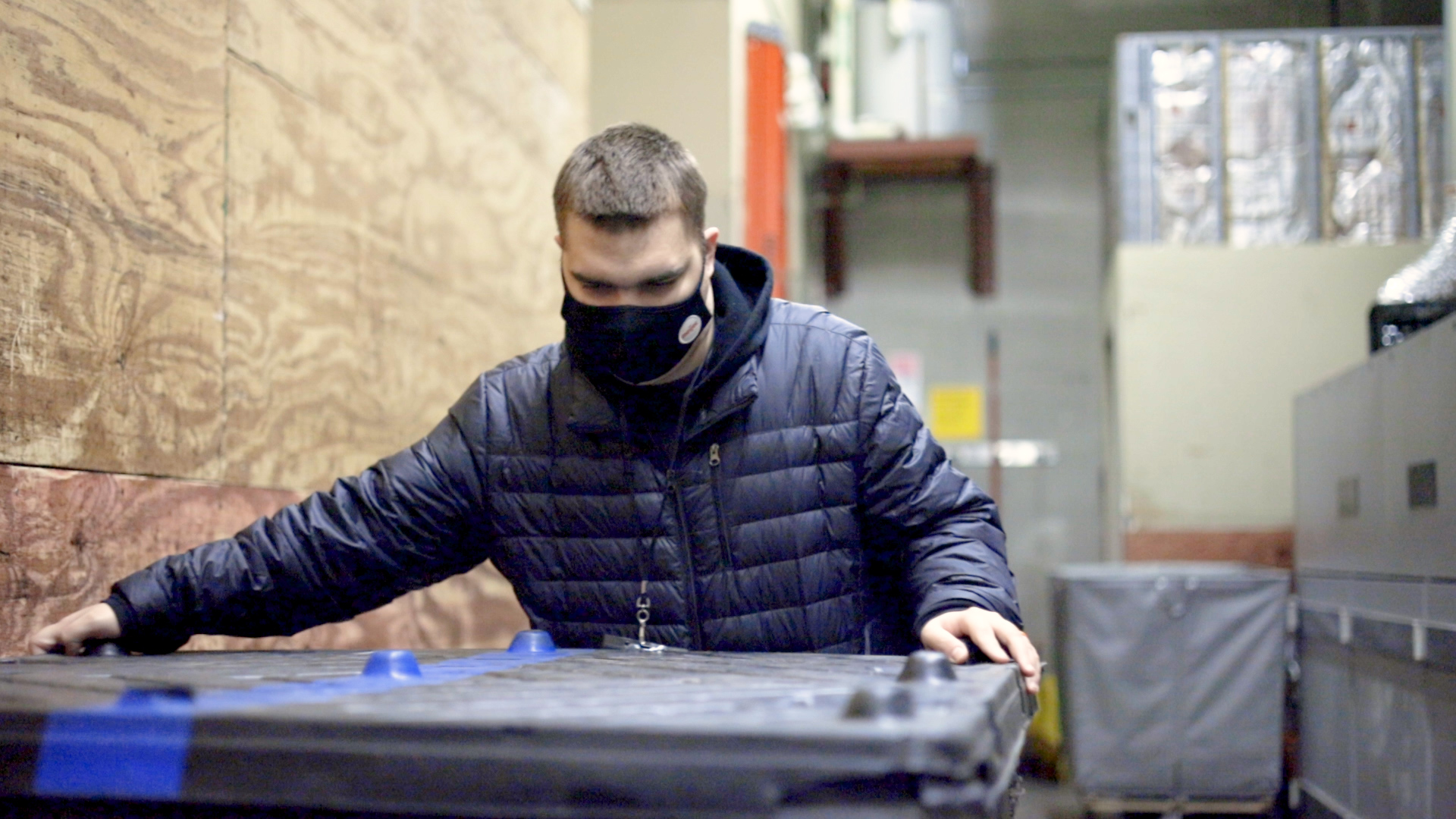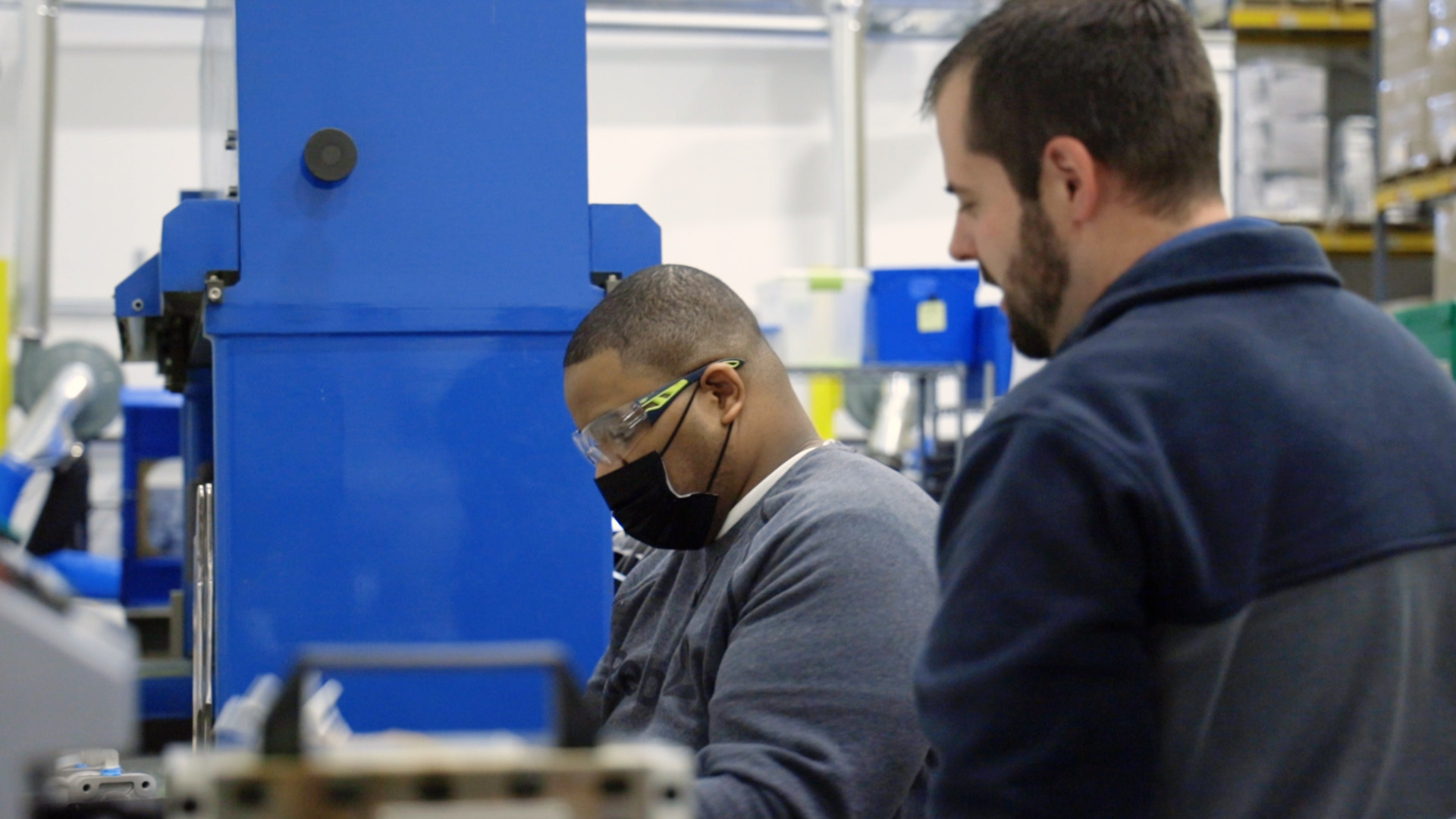 Since 1967, we have assisted adults with developmental disabilities and cognitive impairments in their job search efforts through the Visions program. Visions' staff receive special training to work with this population, to be able to provide on-the-job coaching support. The Visions program helps participants prepare for, find, and maintain competitive and community-integrated employment. Working with each individual's needs, goals, and skill sets, career coaches provide employability skills, interview assistance, connections with local employers, on-site job coaching, job aids, advocacy, and follow-along support. The relationships career coaches build with local employers help secure job opportunities and provide a supportive team to assist participants with learning their new jobs and deal with any issues that may arise.
At the beginning of 2021, the Visions' team had two career coaches and by September a third coach was added due to a high volume of referrals from Network 180 and independent supports coordination. The team served 90 participants in 2021. There were 52 job starts with an average starting wage of $11.75 per hour. Caseload sizes range between 25-30 participants per coach.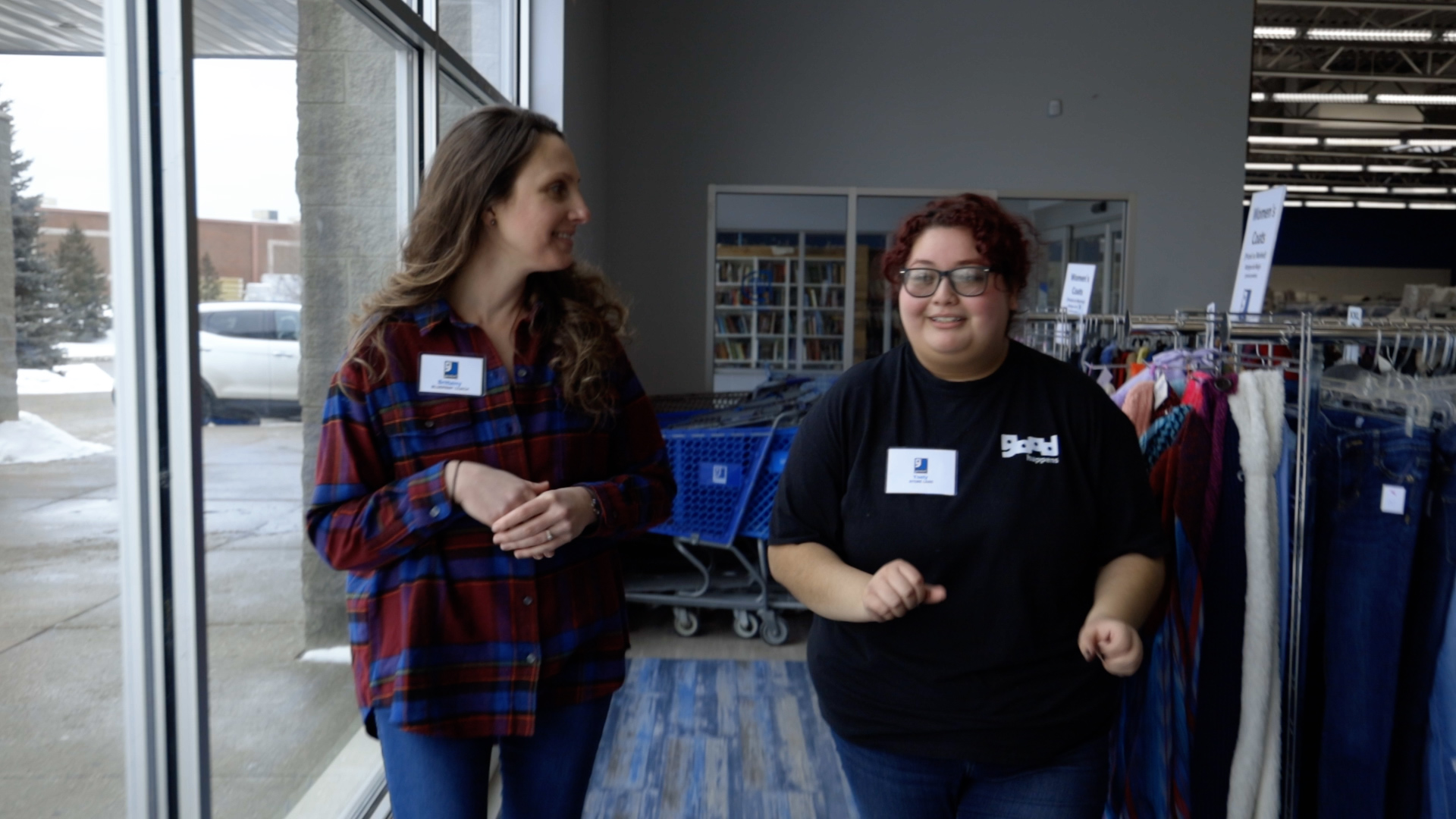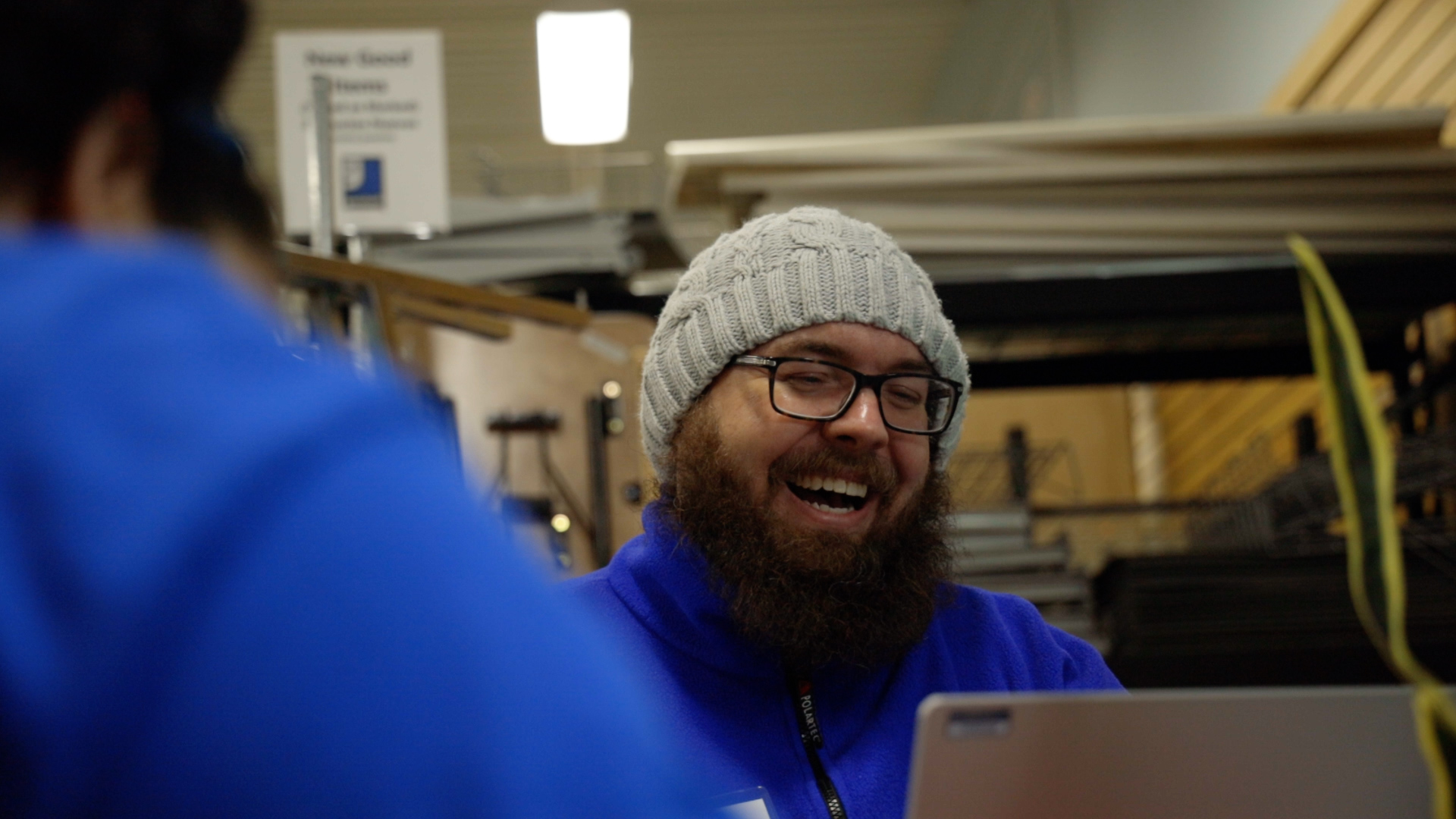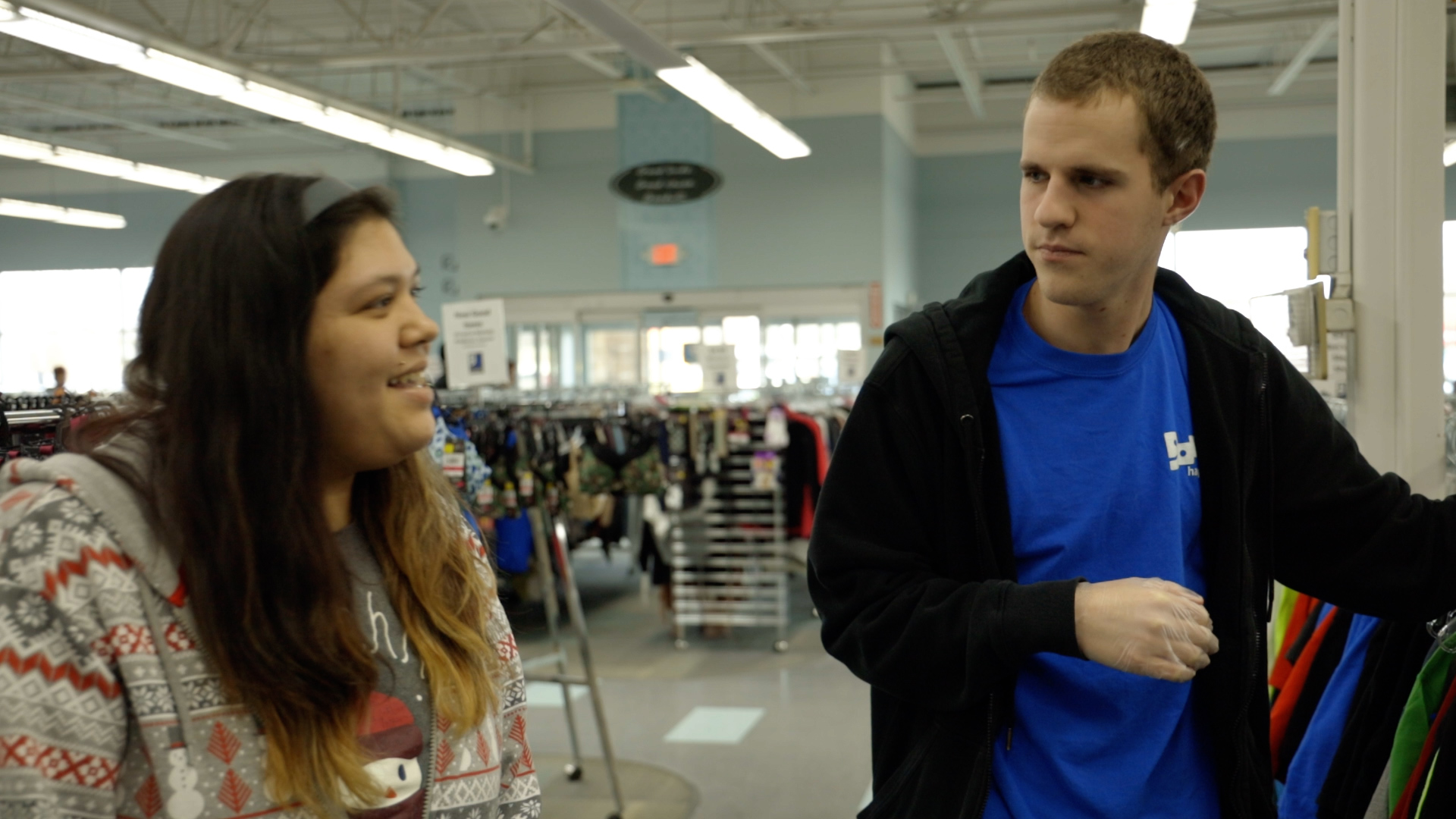 Our BluePRINT program started as a benefit to Goodwill employees by helping navigate resources and provide professional coaching after being employed for 60 days. When meeting with their BluePRINT coach, employees create an Individual Development Plan (IDP). These IDPs resulted in setting a long-term professional goal and action plan around education, training, or employment. There was a notable shift in the types of goals employees were identifying through the IDP process during the COVID-19 pandemic. The goals became focused on immediate needs and navigating resources around housing, food assistance, and transportation. We conducted multiple focus groups with retail managers, and they all echoed the same sentiment. It was apparent the need was growing for a proactive approach to services. Acting upon these findings, during the summer of 2021, the BluePRINT program expanded with two additional coaches, one of which piloted new services at the 54th Street Store. The pilot program integrated a coach into the store to work shoulder to shoulder, daily, to build relationships with employees from day one. This proactive approach has led to 76% of employees at that location accessing services, in comparison to 33% of the employees in the original BluePRINT model.
In 2021, there were 204 employees served through the BluePRINT program. By reimagining the program into a proactive model, the goal is to increase the number served to 300 employees in 2022. To achieve this, our team will expand to six coaches who will be strategically placed within stores by the fourth quarter. Each coach will be responsible for exclusively serving up to four locations, which will provide intentionality to change our employees' lives and communities through the power of working at Goodwill of Greater Grand Rapids.
Benefits of BluePRINT
– Competencies are built so team members understand the skill sets needed to advance.
– Employees can see the stepping-stones to reach their goals. Career ladders to these higher-level positions are developed to give employees a clear path to reach their goals of moving up or out.
– Classes, workshops, and hands-on training are utilized to meet competencies in both technical and soft skills that are needed to be successful.
– In addition to career laddering, Goodwill offers education benefits. In 2021, Goodwill employees utilized $57,000 education reimbursement dollars with an additional $26,000 for paid study hours (Total Hours: 1,847), allowing employees to focus on schoolwork during work hours.
Five Year Evolution of Certified Nurse Aide Training
In 2017, our Certified Nurse Aide (CNA) program provided training to approximately 50 students. It's now five years later and we have seen a lot of growth. We are now serving over 230 students annually.
We began trying alternative training schedules, offering evening and part-time classes in 2018. At this time, an additional instructor was added. The flexibility with scheduling helped us become a great option for individuals hoping to complete training, while still managing other employment and commitments.
With the expanded class options, our program and class sizes grew. This led to hiring two more instructors in 2019. With our new instructors on hand, we had the capacity to provide additional tutoring opportunities and offer refresher courses to assist students who may need more than one attempt at the state exam. Supporting students in this way made us stand out from other training programs in the community, and led to an average certification rate of 85%.
There was another expansion of services in January 2020, when we started a partnership with the Literacy Center of West Michigan. Through this new partnership, English Language Learners received CNA training in our program and English language support provided by a Literacy Center instructor. These classes have allowed us to expand how we are training individuals who may have barriers to completing other training programs.
In the spring of 2020, the COVID-19 pandemic impacted the healthcare industry. While adjustments needed to be made along the way, we held firm and found creative ways to continue training new CNAs. While other training programs completely shut down for extended periods, we quickly launched virtual training options and placed students back into clinical sites.
Throughout 2021, we continued to navigate the changes and challenges COVID-19 brought to the healthcare industry. During the summer of 2021, we launched a new program called, GoodSTART, in partnership with West Michigan Works! The GoodSTART program pairs a CNA credential with customer service training to give out-of-school youth ages 16-24 the tools they need to successfully enter the workforce in well-paying jobs. In addition to the launch of GoodSTART, there has been a huge demand for CNAs in the healthcare system. Increased wages and additional employment opportunities created a need for career coaches to assist students as they navigated numerous job offers approaching graduation. With the growing demand for high quality CNAs, we can't wait to see what new opportunities will arise in 2022.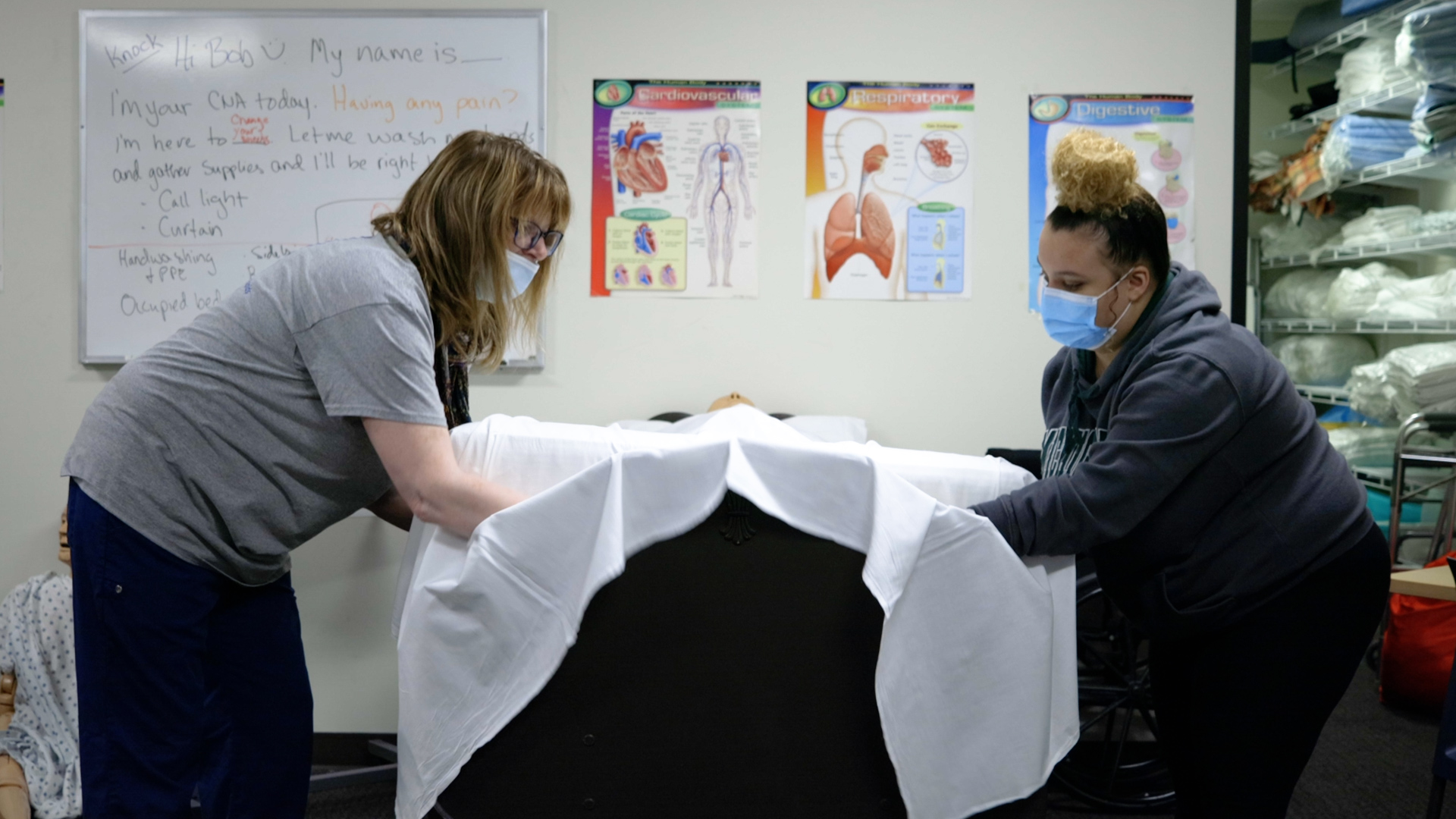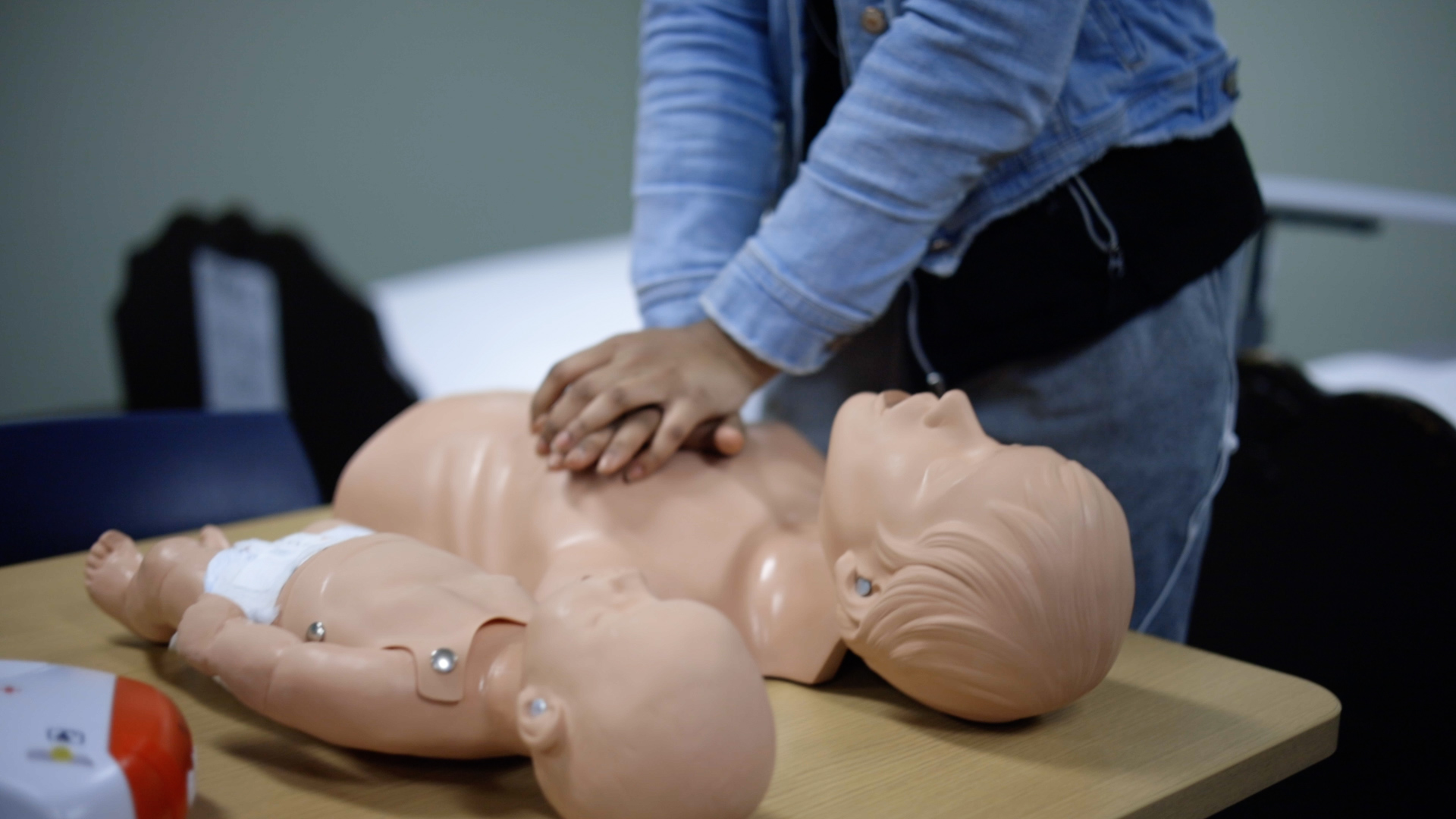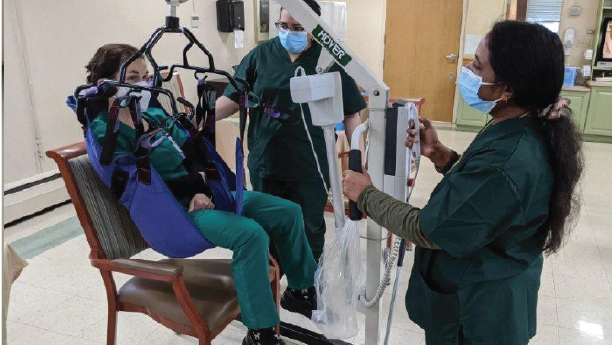 We moved over 12 million lbs. into salvage/recycling markets. Here is how it breaks down: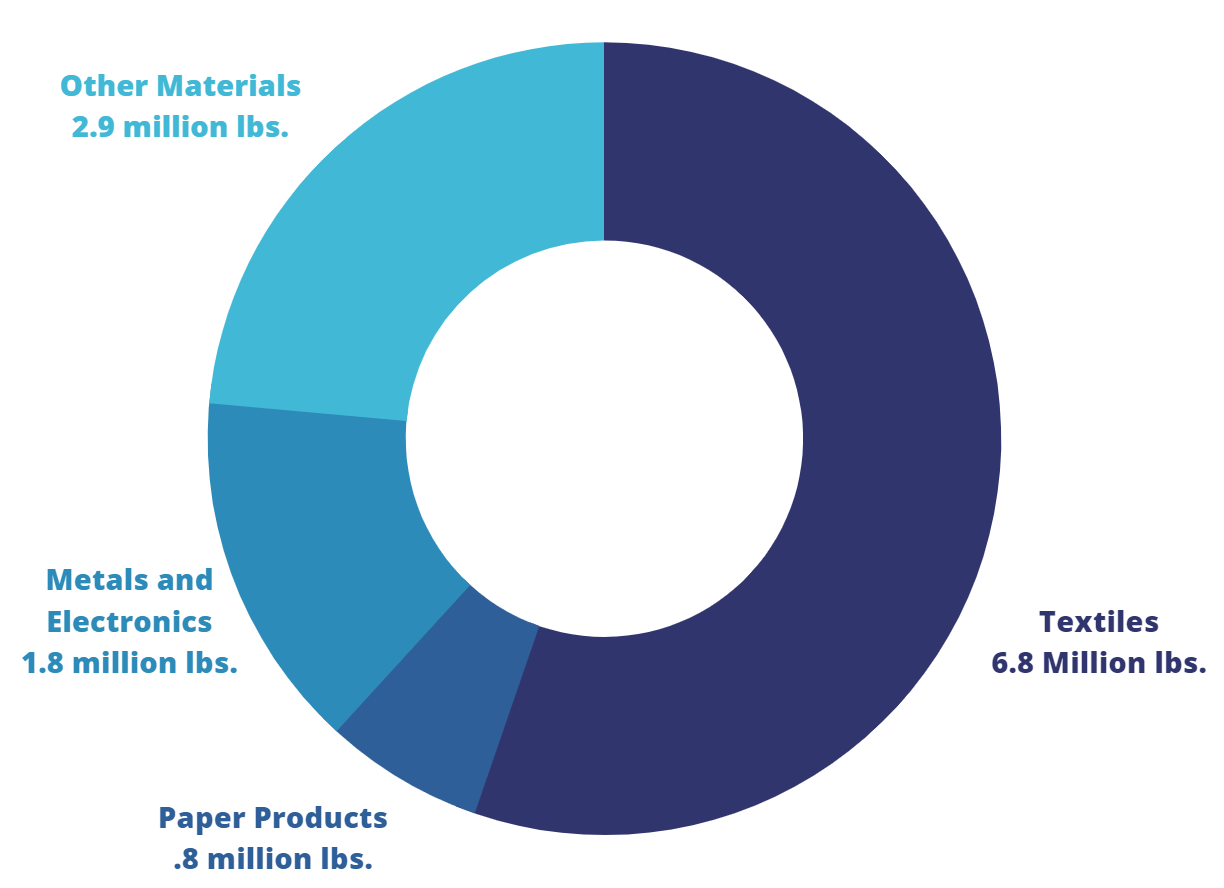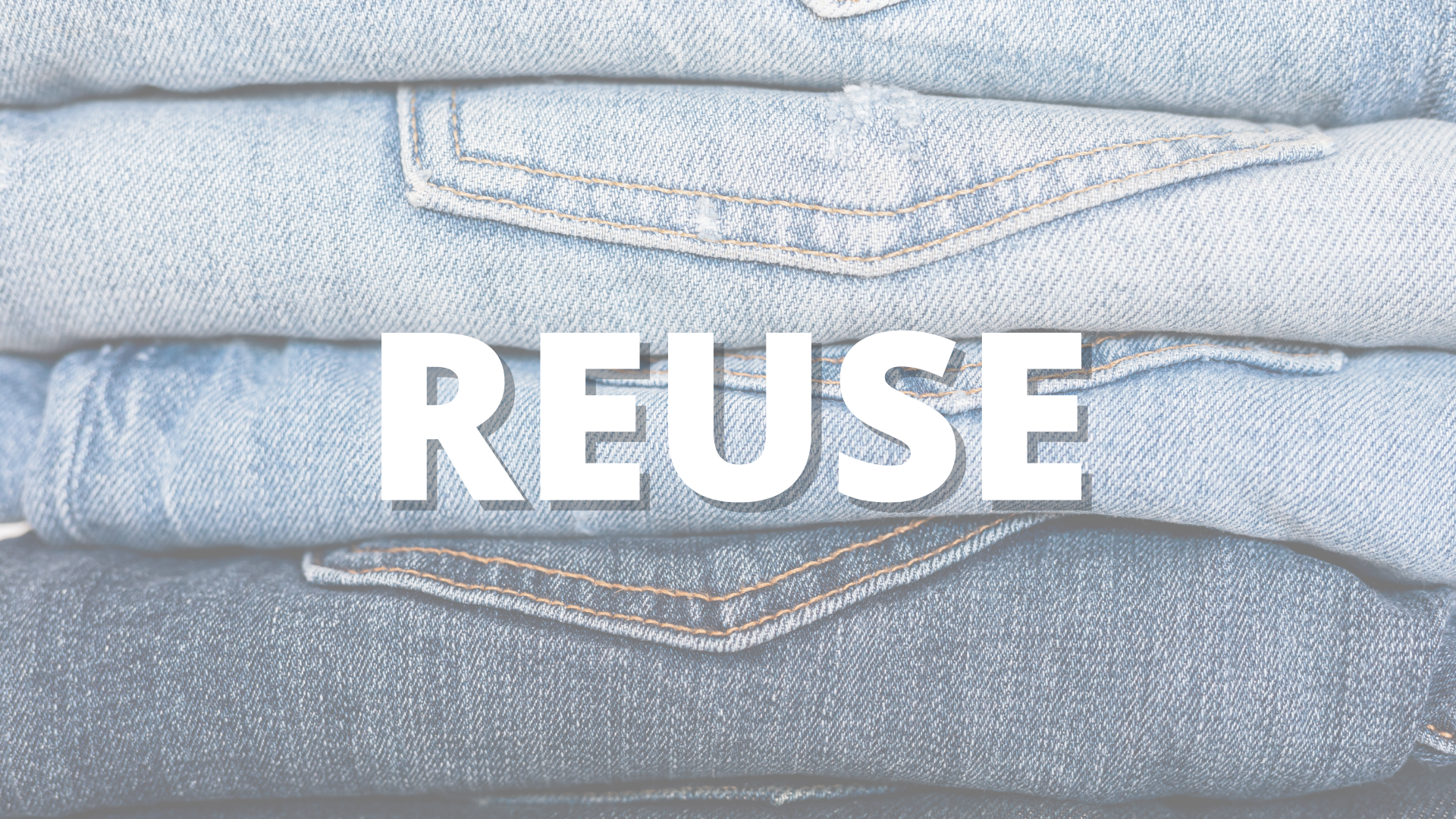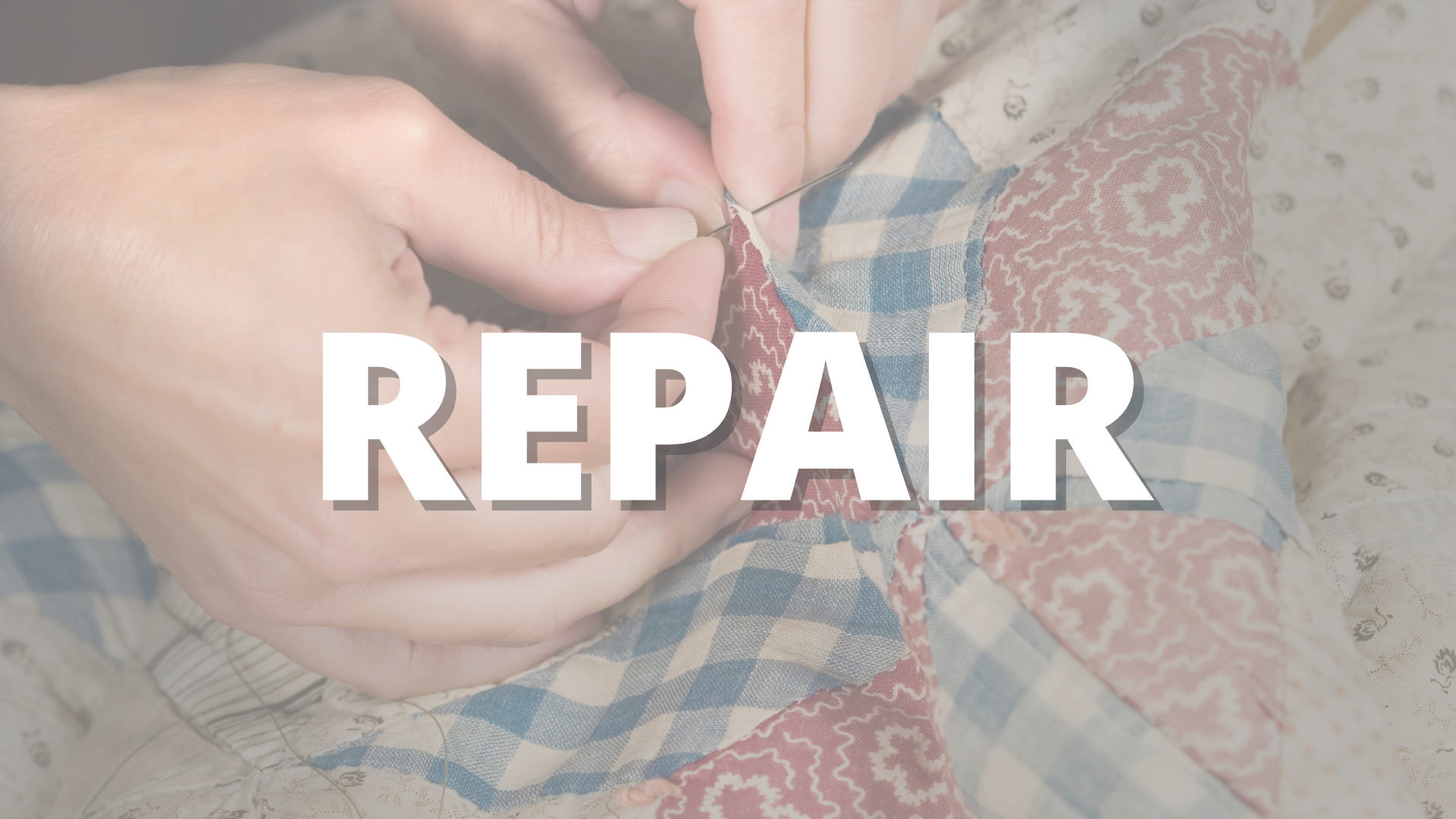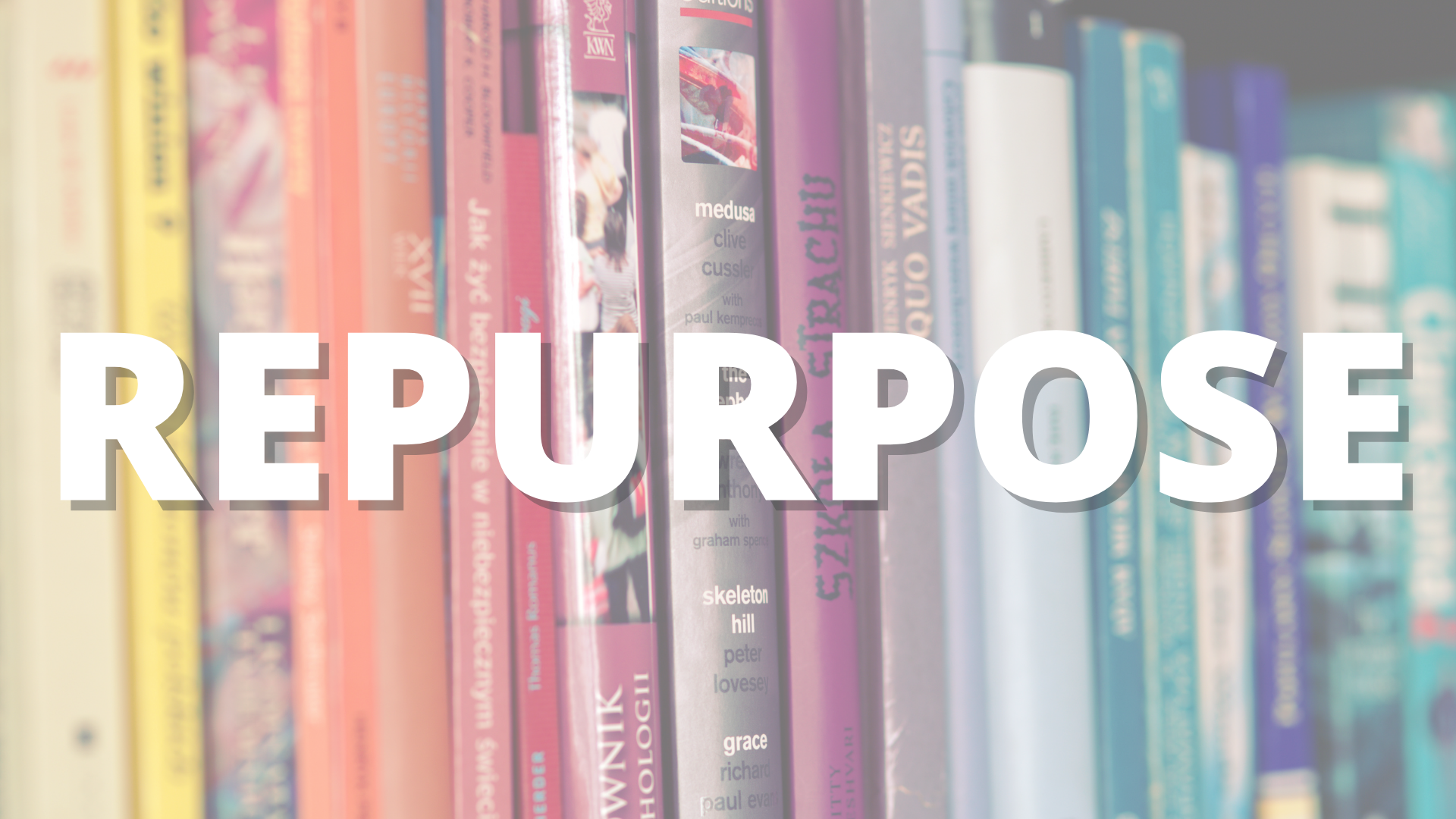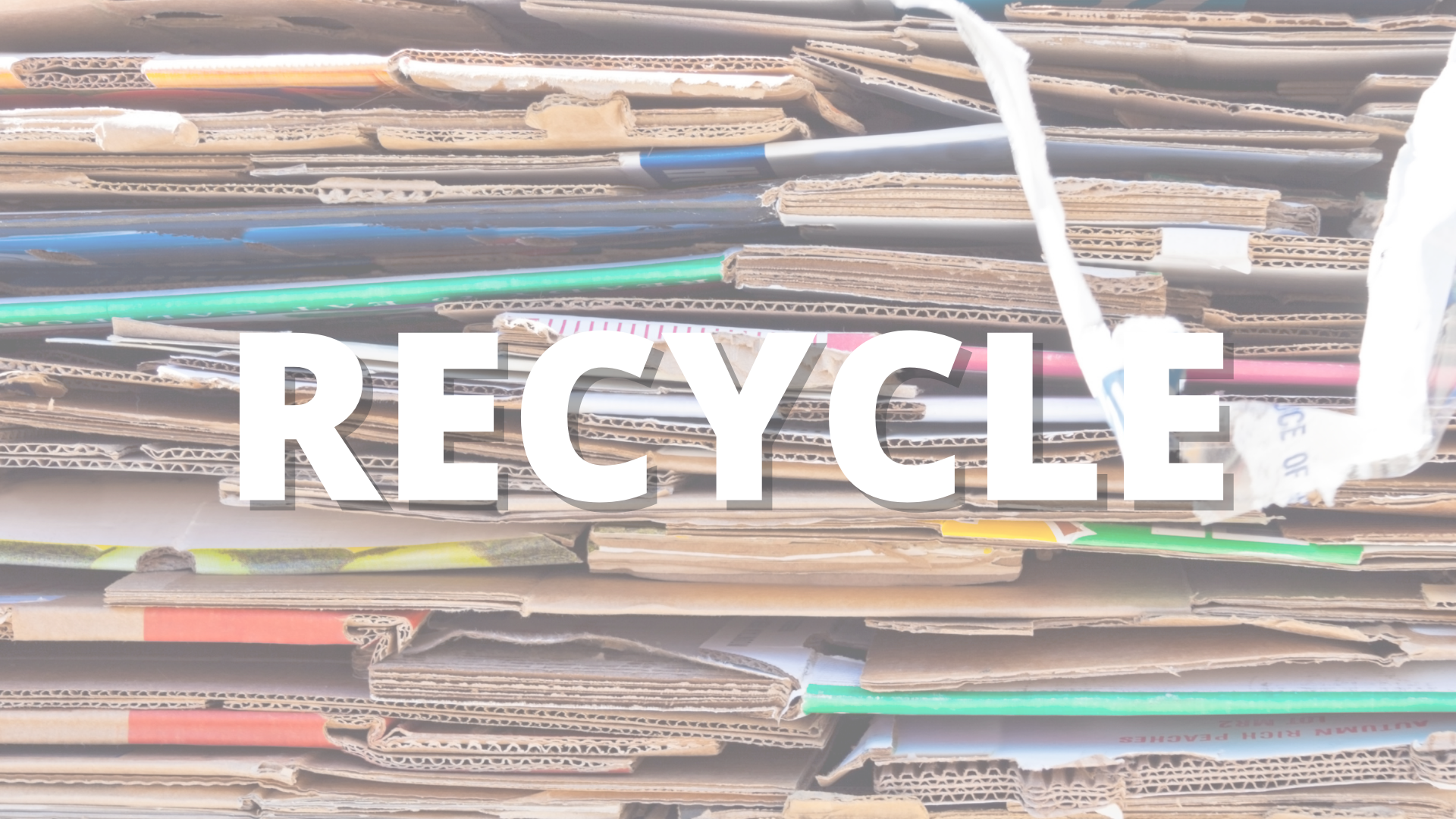 At Goodwill, we embrace data. Data helps us make informed decisions that benefit our bottom line and improve the workplace. Sales data is used to maximize the value of each donation received. Information about customer shopping patterns helps us decide the layout of each sales floor. When a sales floor is set up to meet customers' needs and expectations, we are able to generate more revenue to fund our mission of changing lives and communities through the power of work.
Data also helps improve work conditions for employees. By identifying where employees are working the most, we can use that data to relocate employees to those areas to lessen the workload for others. As a result, a workplace with enough employees is a less stressful and more enjoyable environment. Data analytics will soon be integrated within every department. We look forward to creating a better work-life balance and utilizing more efficient business practices, all while placing additional emphasis on our job training and placement services.
Years                                                   2020                   2021
Assets                                       12,031,006         15,128,237
Liabilities                                      4,941,111          1,845,370
Net Assets                                   7,089,895        13,282,867
Years                                                   2020                  2021
Retail and Salvage Sales           21,912,103        31,933,327
Grants and Fees for Services         770,784             831,645
Community Support                   12,983,866        12,024,647
Administrative and Other                366,438             662,896
Total Revenue and Gains          36,033,191        45,452,515
Years                                                  2020                   2021
Program Expenses                  29,981,140          36,033,151
General and Administrative        2,759,665           3,226,392
Development                                          18                  –
Total Expenses                         32,740,823         39,259,543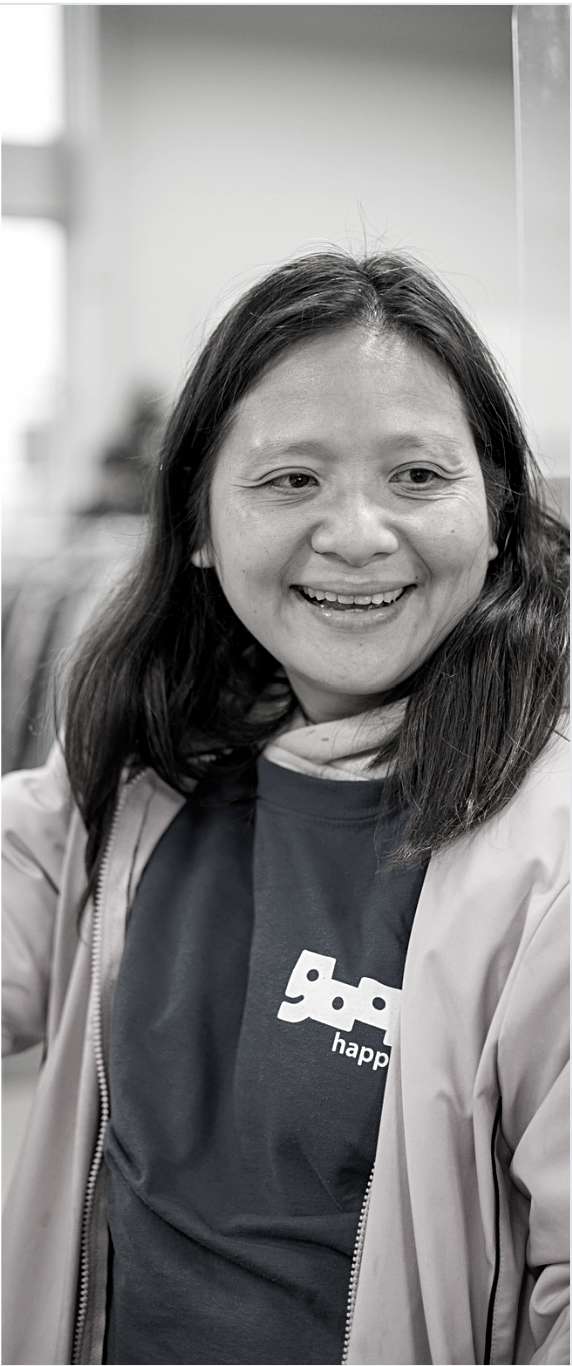 Changing lives and communities

through the power of work