Diversity, Equity, Inclusion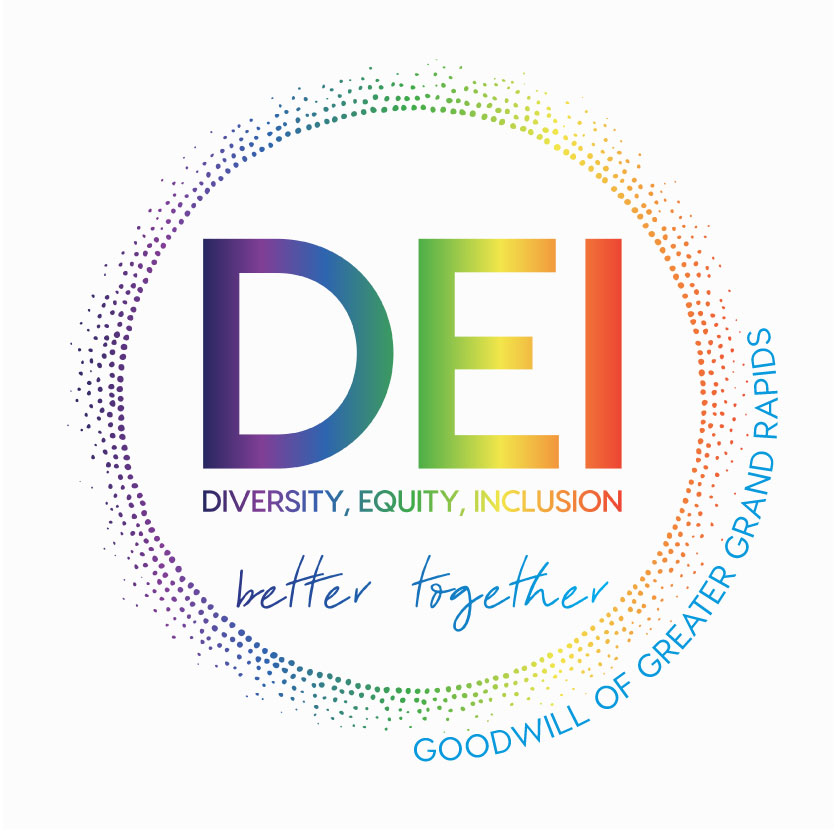 The Diversity, Equity, Inclusion (DEI) Team represents various staff levels and departments within the organization. The main goal of the DEI team is to promote an inclusive work environment and to cultivate the importance of diversity and equity within the organization. The team utilizes various resources, such as community partners, educational training and team members experiences to create a more inclusive environment. Two of our members recently received their DEI-In the Workplace certification from University of South Florida Muma College of Business.
At Goodwill of Greater Grand Rapids, our goal is to be a welcoming place to employees, customers, and participants. Therefore, we conduct an annual Climate and Engagement Survey to help gauge employees' perceptions of the organization. This allows us to gain an understanding of our strengths and weaknesses, evaluate areas that need improvement, and define goals.
Our DEI Mission Statement
Empower employees to bring their authentic selves to work and experience a sense of belonging.
2022 DEI Strategic Objectives
Develop "positive reinforcement" training for managers
Coach managers to discuss DEI issues
Roll out annual feedback and development process for all staff
Create a career laddering process for Donated Good Department
Create a process to relay financial information and share GW's current standing with staff
Provide context and new language for "best friends goal"
Launch an additional Employee Resource Group (ERG)