from the CEO & board chair
GOODWILL IS grateful to its employees, donors, participants, and community partners for a successful 2022. So much was accomplished, a store remodel, new gaylords, a partial renovation to our Grandville facility, the elimination of single-use plastic shopping bags, and much more. 
GOODWILL IS thankful for our donors' support. These donations made a difference in the lives of many! And, of course, a big thank you to our shoppers. The generosity of our communities has provided the means for our workforce development team to serve over 1,600 individuals and facilitate 400 plus job starts and 473 advancements/wage increases. Twenty thousand hours of volunteer and community service were donated in 2022, which played a vital role in these successes. 
GOODWILL IS proud of its readiness to serve post-pandemic. As we all know, 2020 brought significant challenges, and 2021 was equally difficult. From 2020 to 2022, served participants increased by 52 people, and the average starting wage increased by $2.07. In addition, new training formats have been added, as well as needed programs focusing on the current economic landscape and community-based needs. 
GOODWILL IS invested in its employees. Four coaches were added to the BluePRINT program providing employee support services at all locations. Almost 393 employees received BluePRINT services. Additionally, we provided 2,337 hours of study time, totaling $34,679, and over $75,000 on tuition reimbursement. 
GOODWILL IS energized about 2023 and the many goals we are working towards. Despite a tenuous outlook on overall economic growth, Goodwill of Greater Grand Rapids will continue to push forward, remain agile, and provide job training and placement services most needed in our community.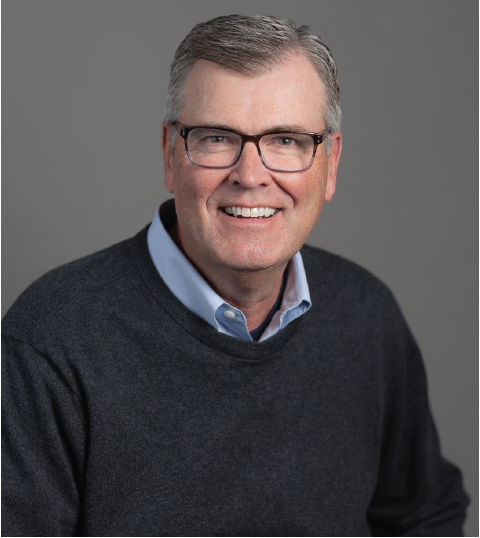 Scott Dillard
President & CEO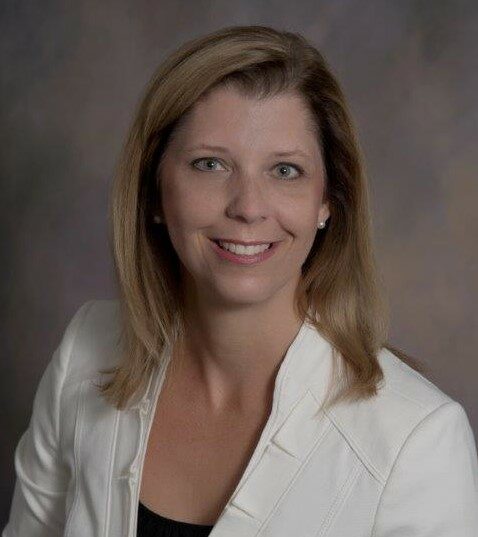 Jennifer Greenop
Goodwill Board Chair
Donnie tells the story of how Goodwill's Achieve program helped him find the perfect job.
Goodwill's mission is at the heart of everything we do! 
CNA graduations are one of the highlights of our CNA program.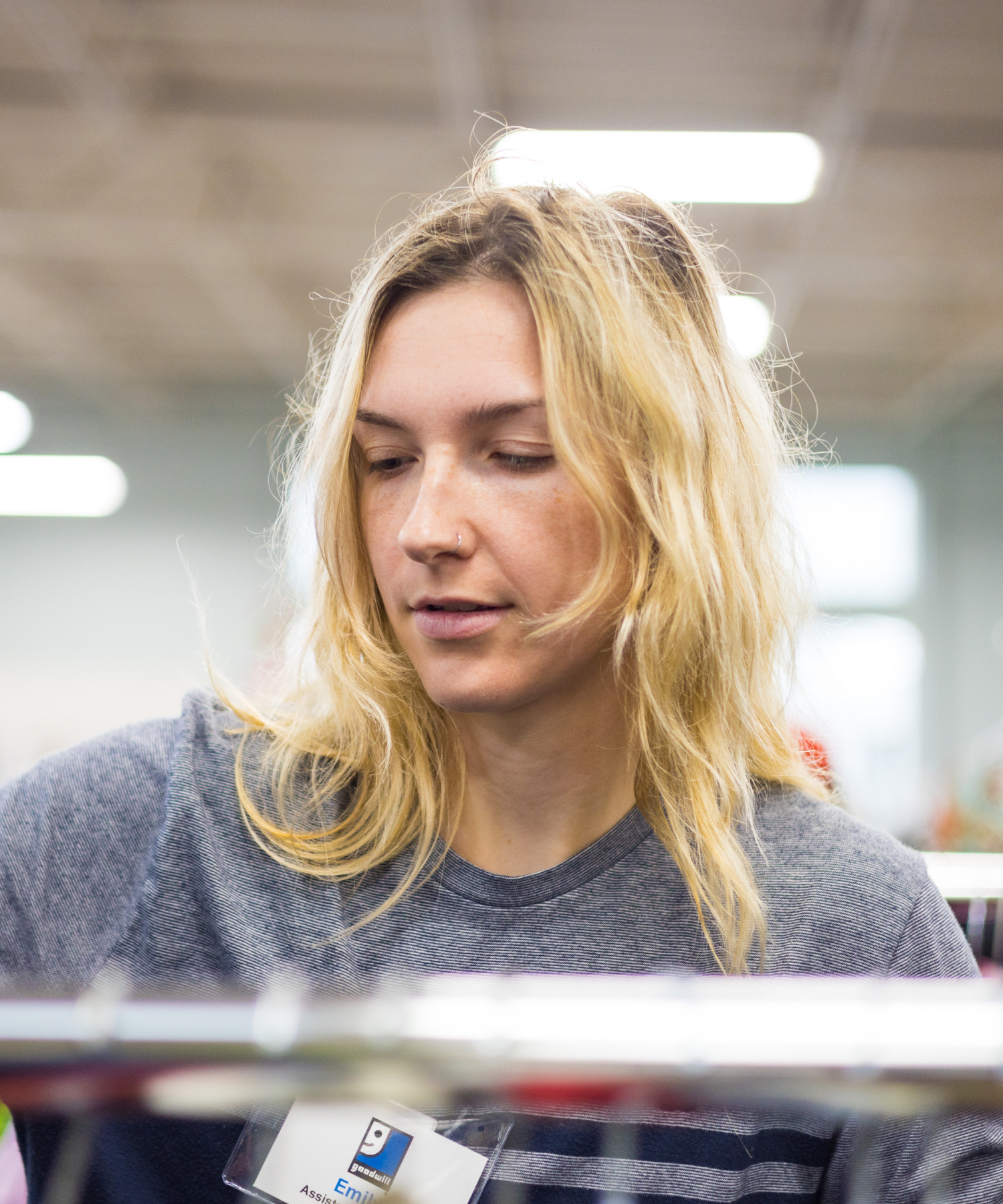 68% retention rate after 90 days of employment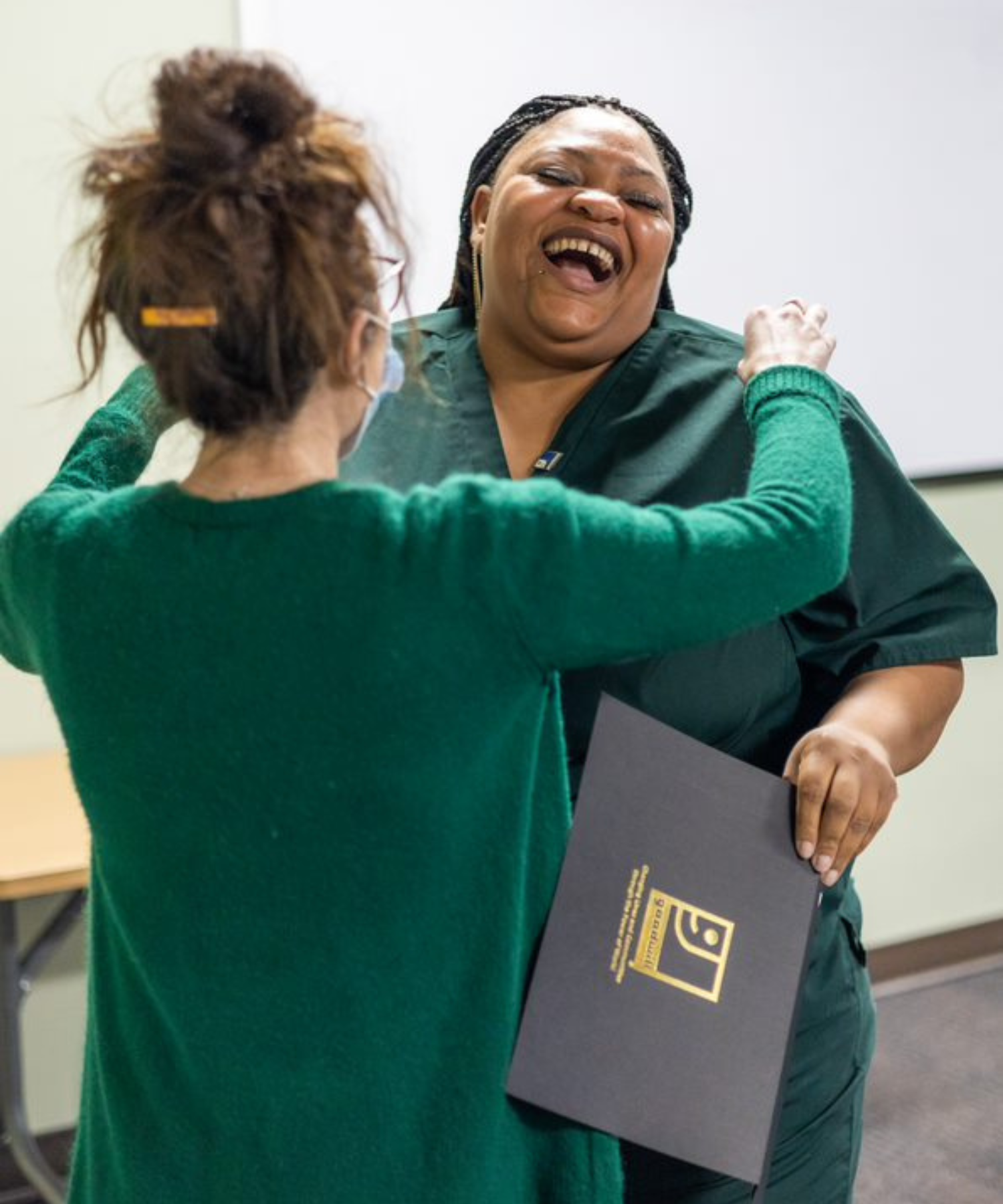 304 certifications were earned through Certified Nurse Aide and other professional training including, Customer Service, Welding, CDL etc.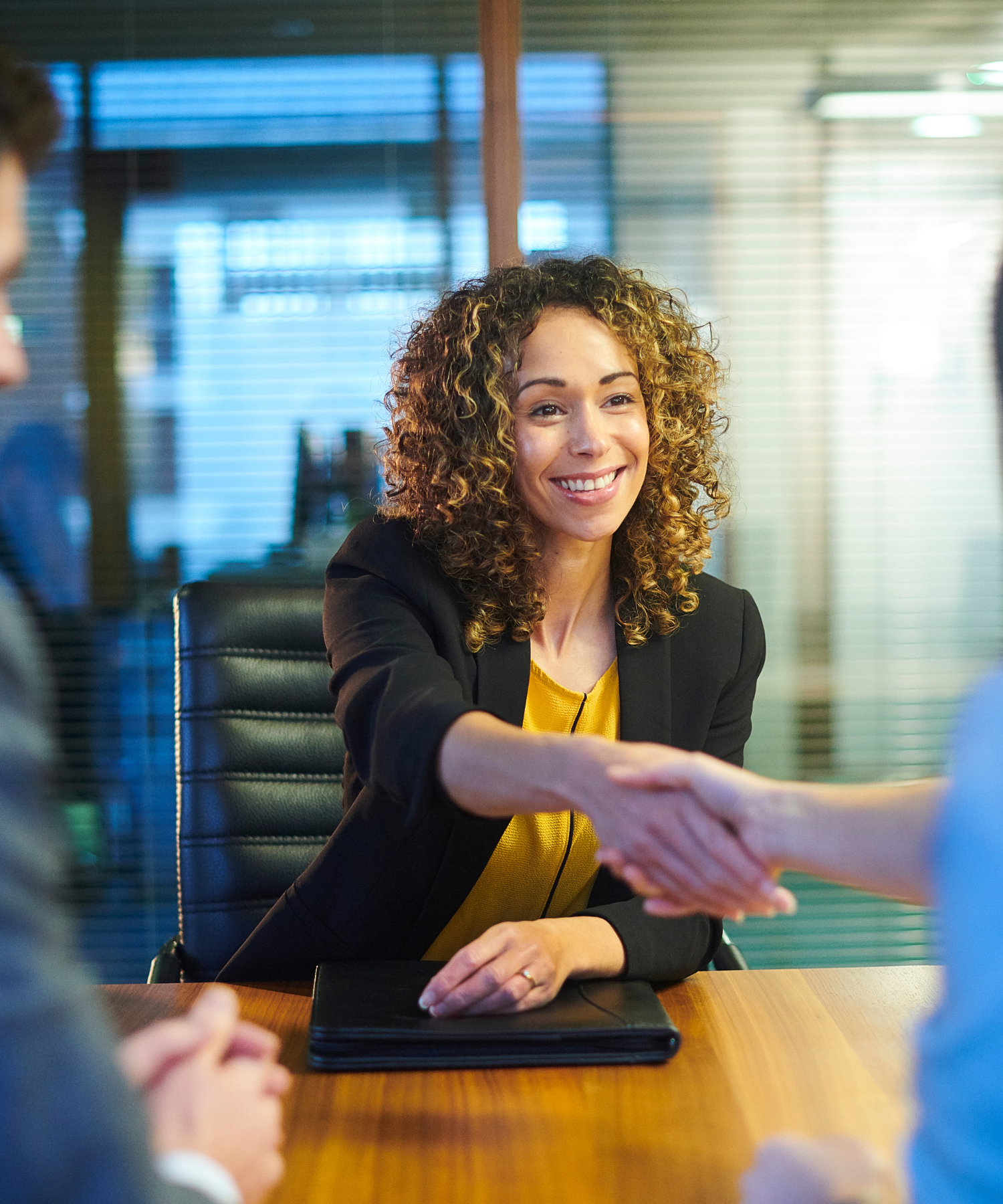 average starting wage of those earning a credential = $18.58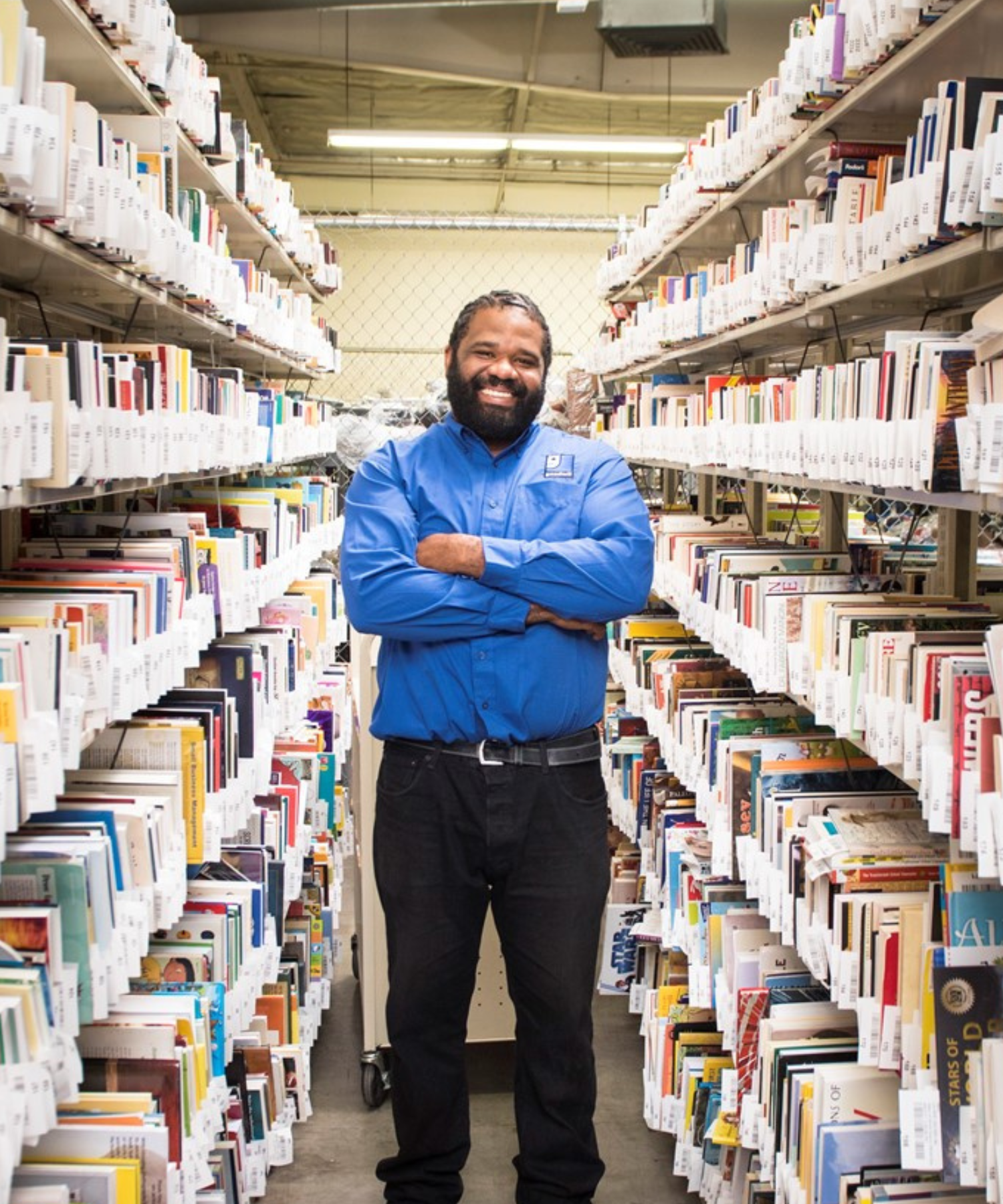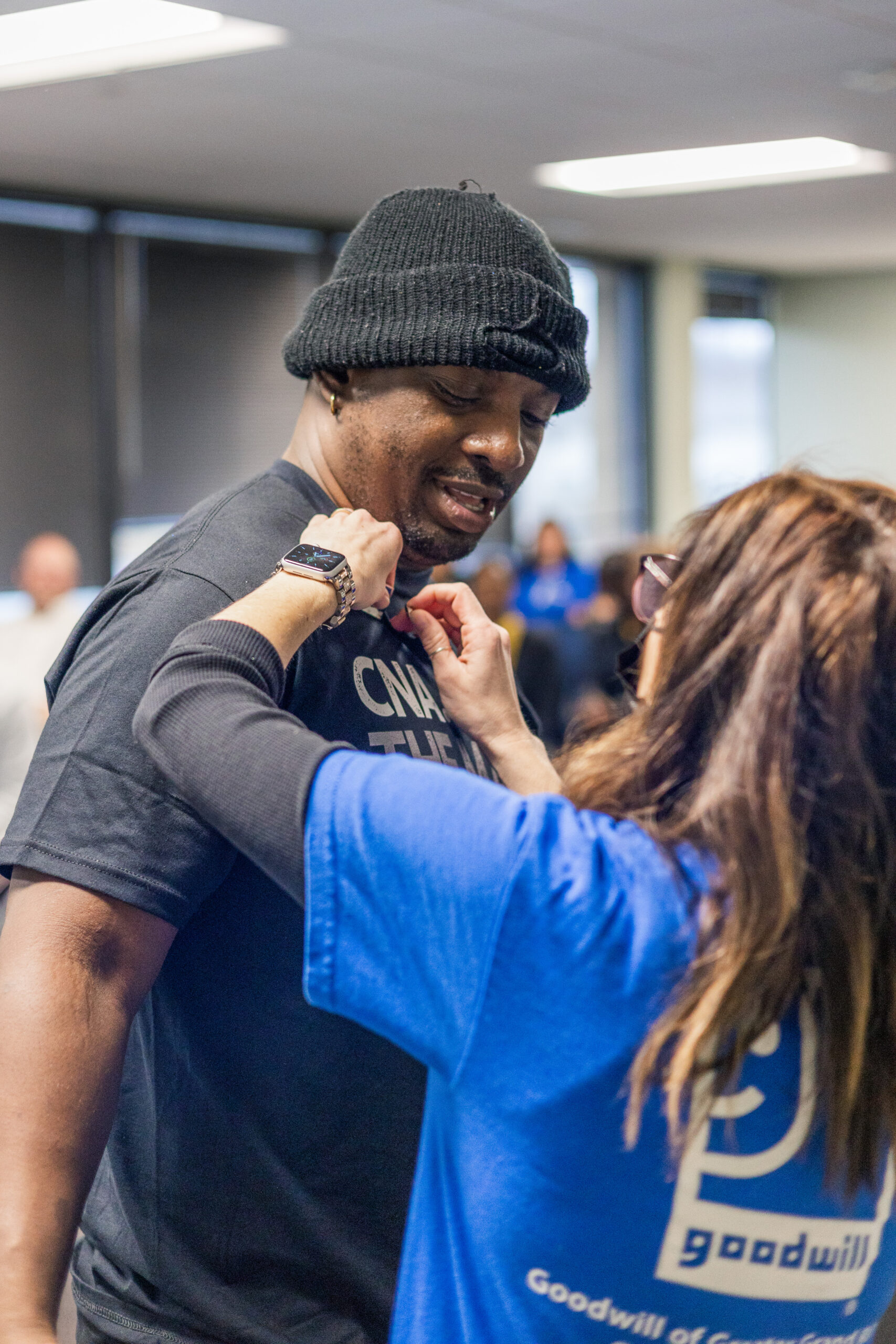 Certified nurse aide training
 Graduation ceremonies are always a highlight for the CNA training team. In 2022, the program had the opportunity to celebrate 25 graduating classes with over 175 graduates. Hearing from graduates about their experiences overcoming barriers to complete a highly sought-after training affirms Goodwill is accomplishing its mission of Changing Lives and Communities through the Power of Work.
In addition to students completing training, they also quickly obtained employment in the healthcare field. The CNA team recorded 134 new job starts for program participants in 2022, and students who had earned their CNA credentials were starting at an average wage of $18.60/ hour.
A final highlight from the CNA program is the successful partnership with Goodwill's GoodSTART program, a program partnering with West Michigan Works! to provide scholarships for students ages 16-24 to complete CNA training. In 2022, the CNA program trained 46 students sponsored by the GoodSTART program, a substantial increase since GoodSTART's program launch in 2021.
Visions is Goodwill's employment program that assists individuals with developmental disabilities and cognitive impairments in obtaining and maintaining competitive and integrated employment. With a record year for the program, Visions served 118 participants in 2022. The program saw 70 new job starts with an average starting wage of $12.63 per hour. Participants secured employment in various sectors, including positions at businesses such as John Ball Zoo, YMCA, Meijer, McDonald's, and Revolution Farms. There were 35 advancements in employment from participants receiving increases in wages, hours, and job responsibilities.
The program has established partnerships with many local organizations that enable Visions staff to connect participants with job opportunities, provide on-the-job coaching support, and promote successful job retention through effective communication and problem-solving techniques. By fostering these partnerships and providing tailored support, Visions aims to create opportunities for its participants to thrive in the workforce and achieve their professional goals.
Additionally, through a new partnership with the Kent Intermediate School District, Visions staff provided weekly workshops to young adults in the Empower U program. These workshops covered a variety of topics, including goal setting, communication skills, problem-solving, work readiness, and resume building.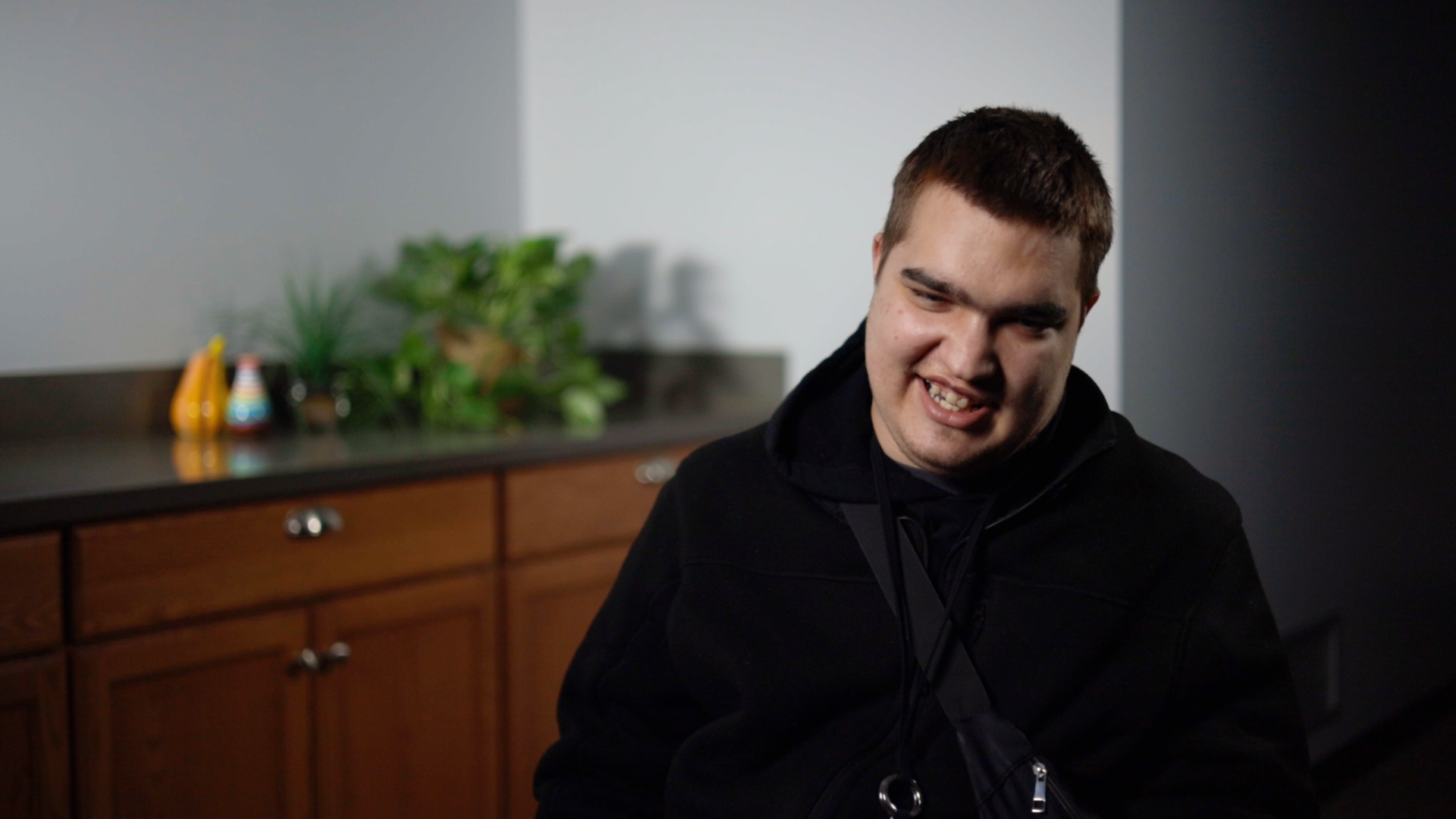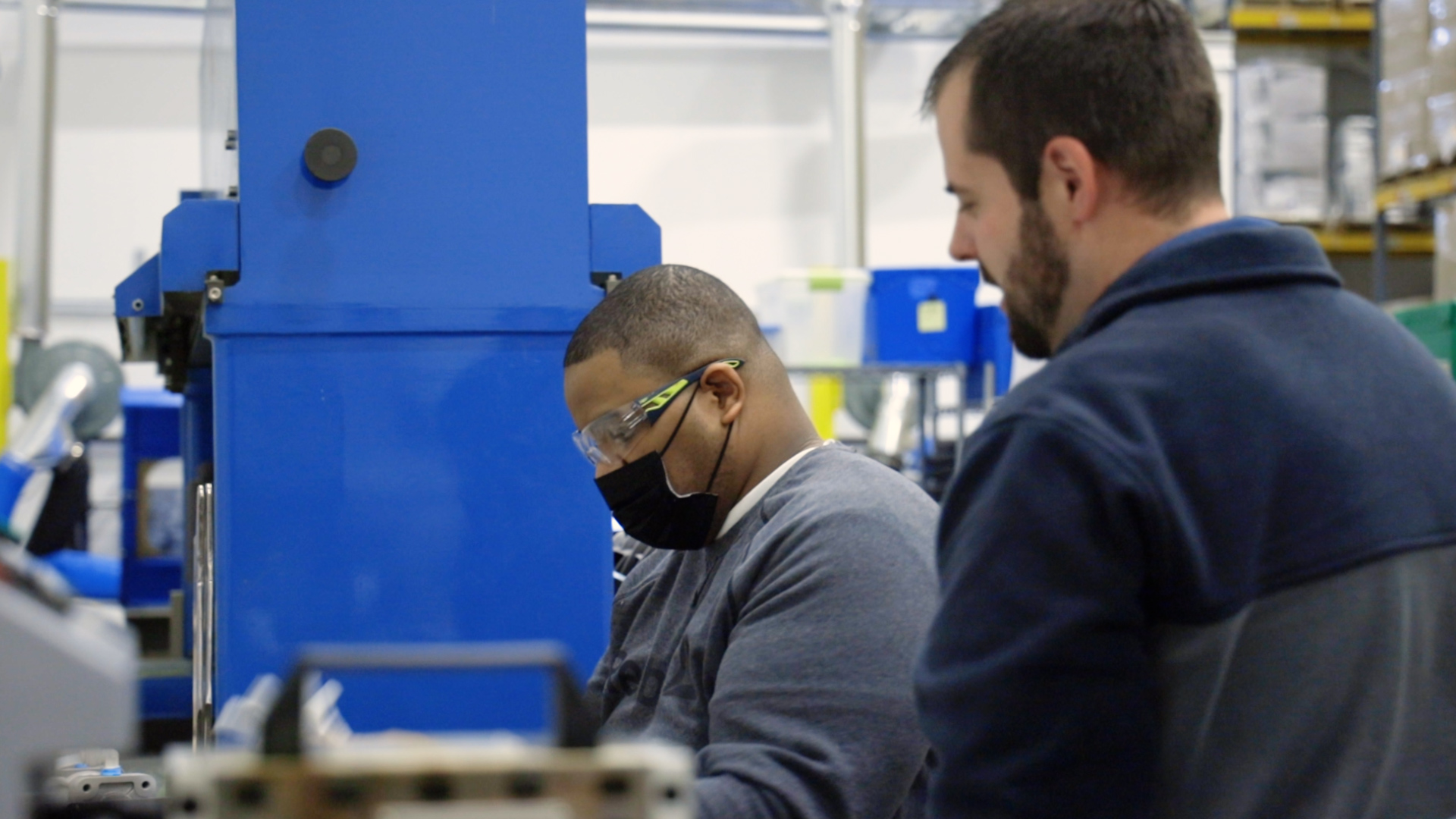 In 2022, BluePRINT hired additional career coaches to ensure employees had access to a coach at all Goodwill work locations. This effort resulted in nearly 400 employees being served, an increase from 210 in 2021. A considerable portion of the services offered involved connecting individuals to other community resources that would enhance their quality of life and enable them to concentrate on their career paths. This life stabilization allowed individuals to be more successful at retaining their job at Goodwill and decreased the turnover rate at our stores. Employees enrolled in BluePRINT had a 74% retention rate at 90 days compared to 54% for those not in the BluePRINT program. By staying at Goodwill longer and receiving services, individuals could start dreaming about what they wanted to do with their careers and how to get there. Individuals who received help transitioning from Goodwill into a job that met their goals had an average wage of $18.92 in their new position. Through the services offered by BluePRINT, employees have become more engaged in Goodwill.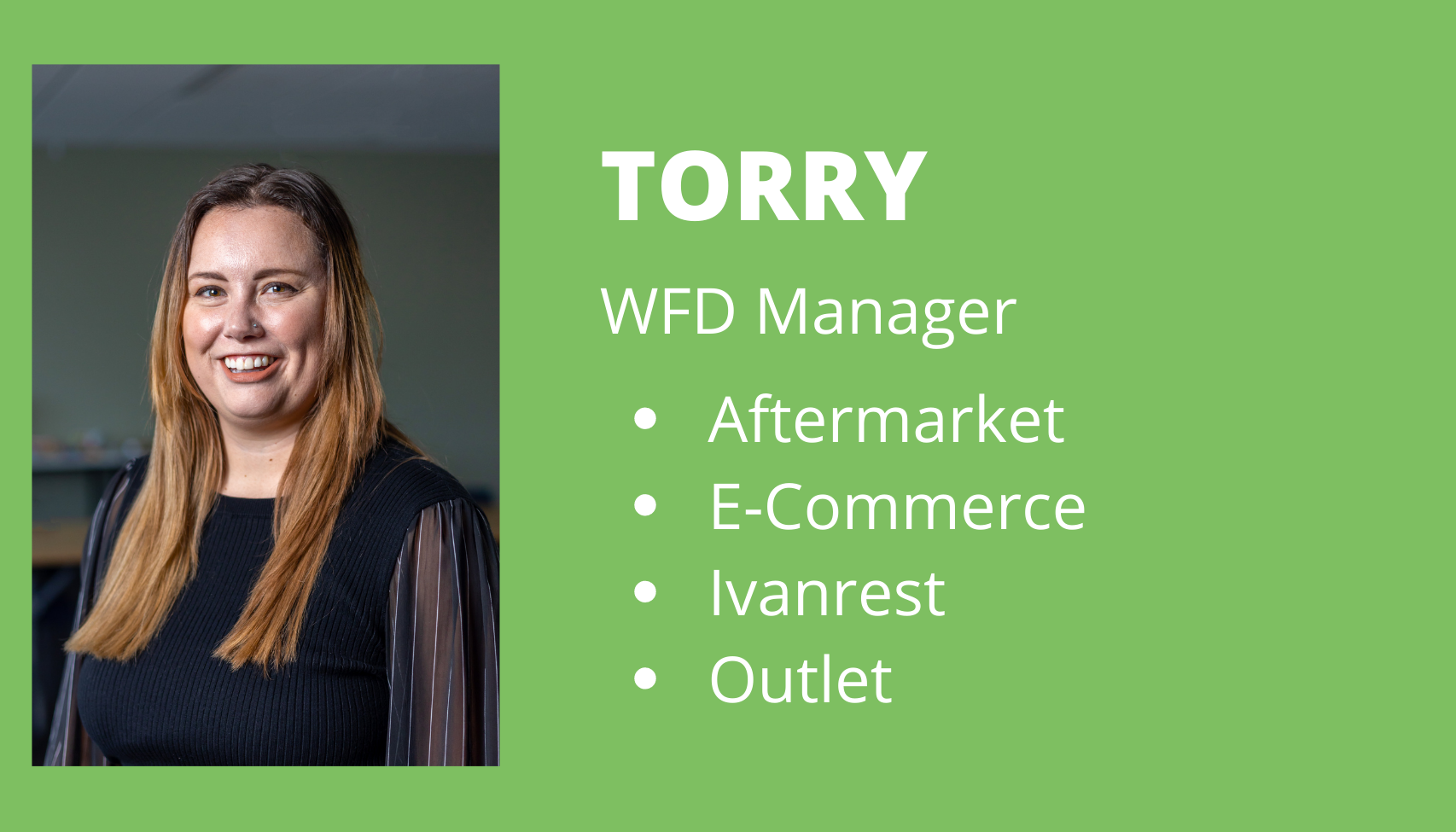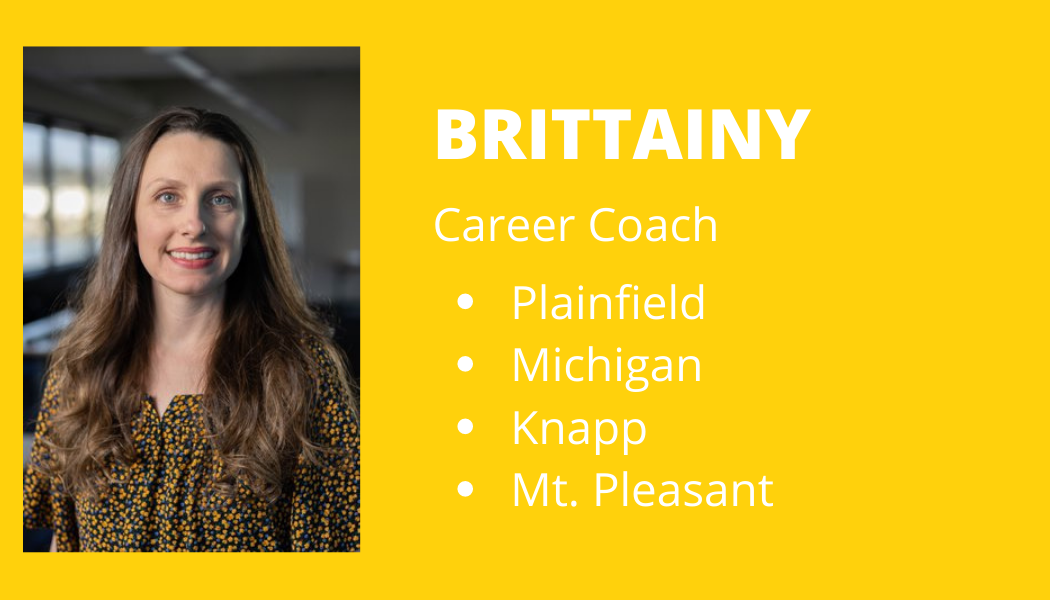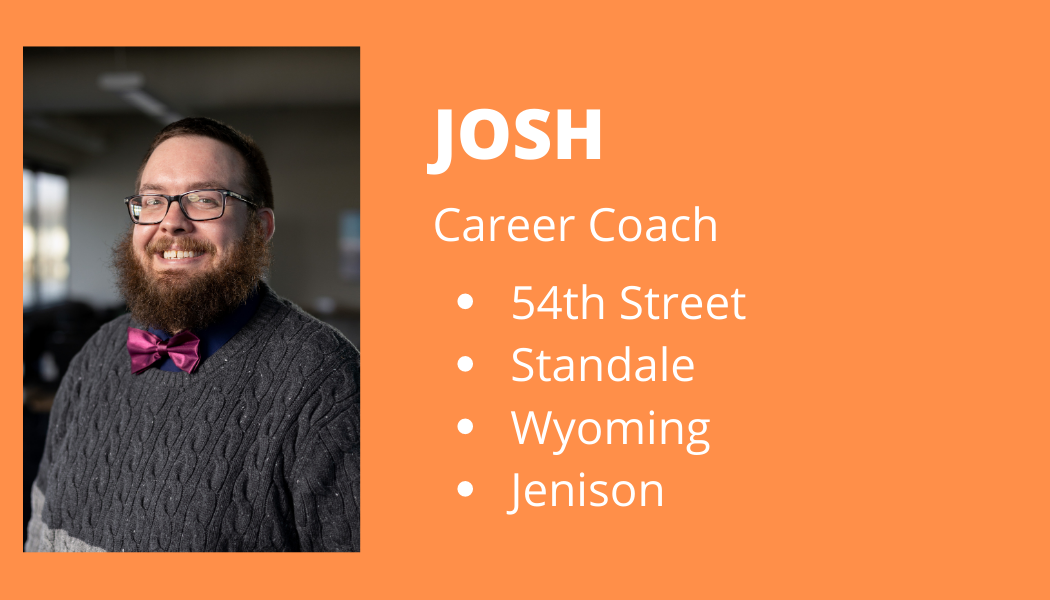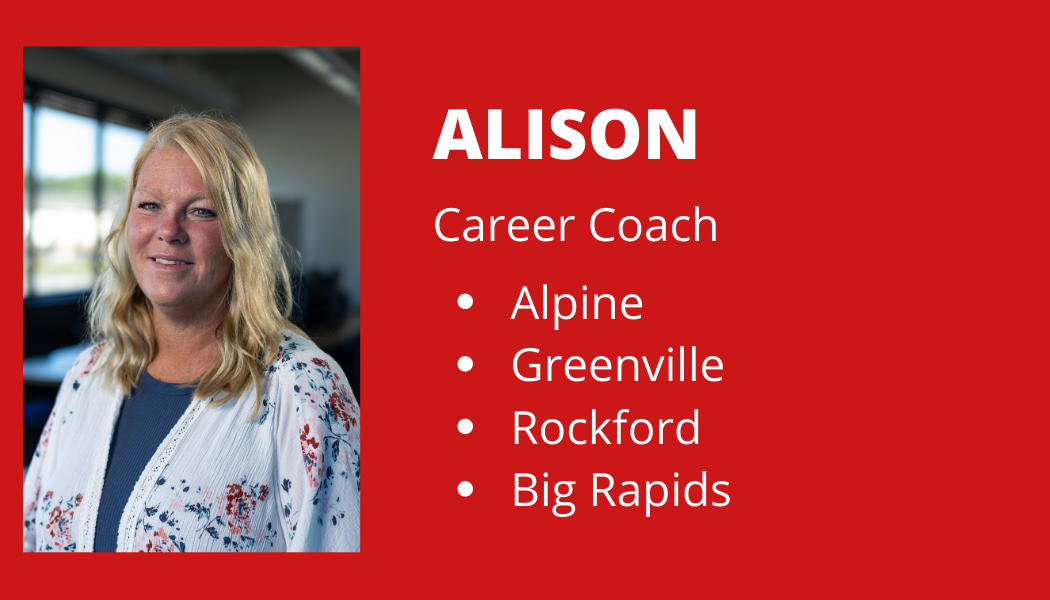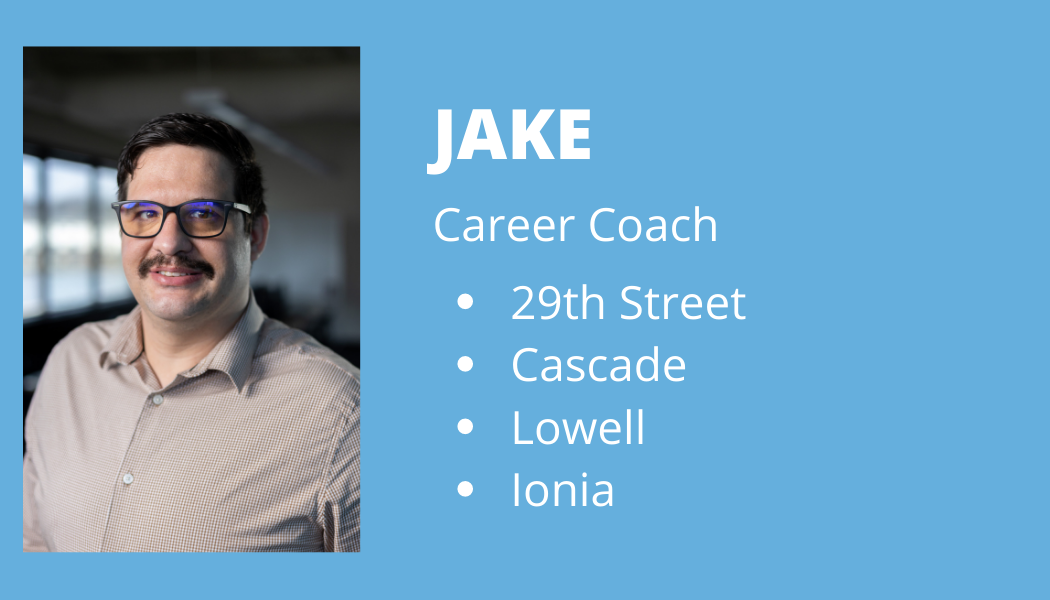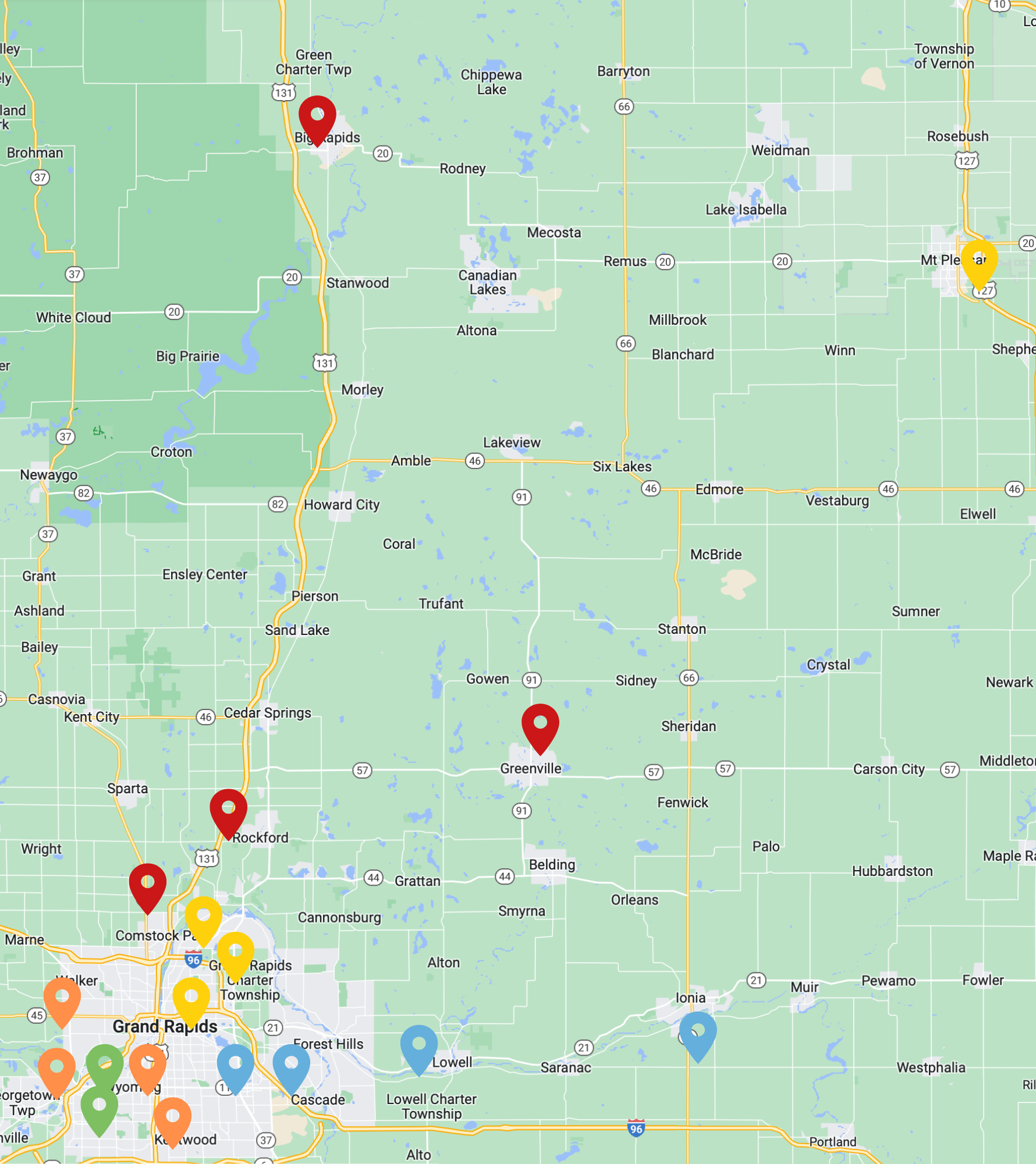 Goodwill and Kent ISD are working together through a program called Empower U, targeted at individuals with disabilities who exit high school with a certificate of completion.
Two years of research and testing proved successful with the purchase of 10,000 new gaylords. These gaylords provide a nesting component, creating a top and bottom. This allows for less dust getting into stored products and, most importantly, additional storage space. The gaylords also make it easier for employees to empty, as they are all a standard size. The estimated lifetime of these gaylords is up to 10 years, creating a positive financial impact and a more sustainable outcome.
In March 2010, Goodwill built a store on 4 Mile Road in Plainfield Township. Twelve years later, a complete interior remodel was in order. A fresh new look with polished cement flooring, updated colors, and wood pallet accents provides an inviting environment for shoppers.
At Goodwill, sustainability isn't just a buzzword – it's a core value that drives every aspect of our mission. From reducing waste and conserving resources to empowering communities to choose conscious consumption and responsible actions, we understand that sustainable practices are essential for creating a better world. Through our thrift stores and recycling efforts, we've diverted around 19.7 million pounds from landfills in 2022. Our commitment to sustainability is about more than just reducing waste and conserving resources – it's about creating a more equitable, sustainable, and prosperous future for all. By empowering individuals and communities to take responsible actions and make conscious choices, Goodwill is helping to build a world that works for everyone.
Goodwill's waste was down 7.5% in 2022, representing $15,000 in savings over 2021. Additionally, the number of tons of waste was down 14.2%, representing 582 tons.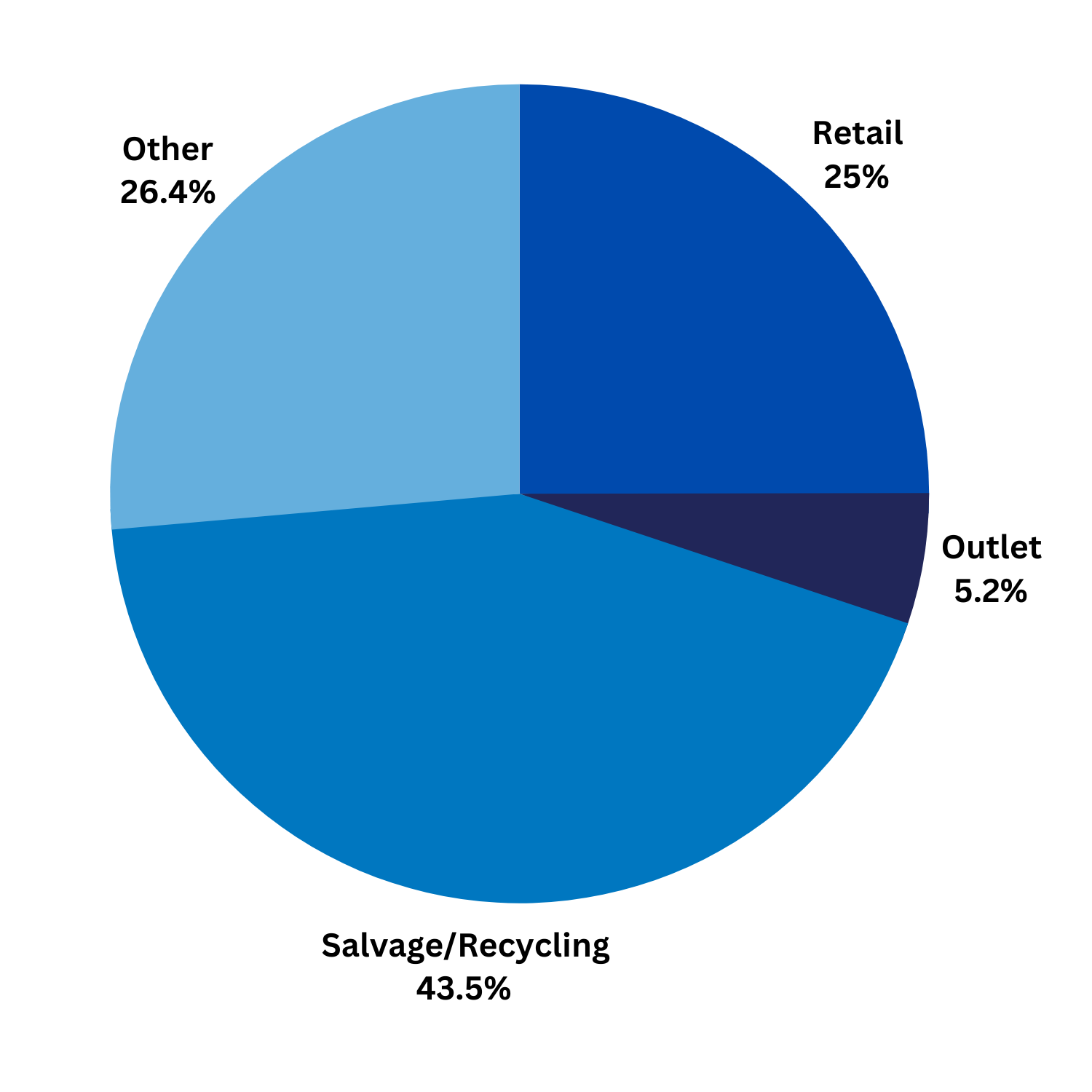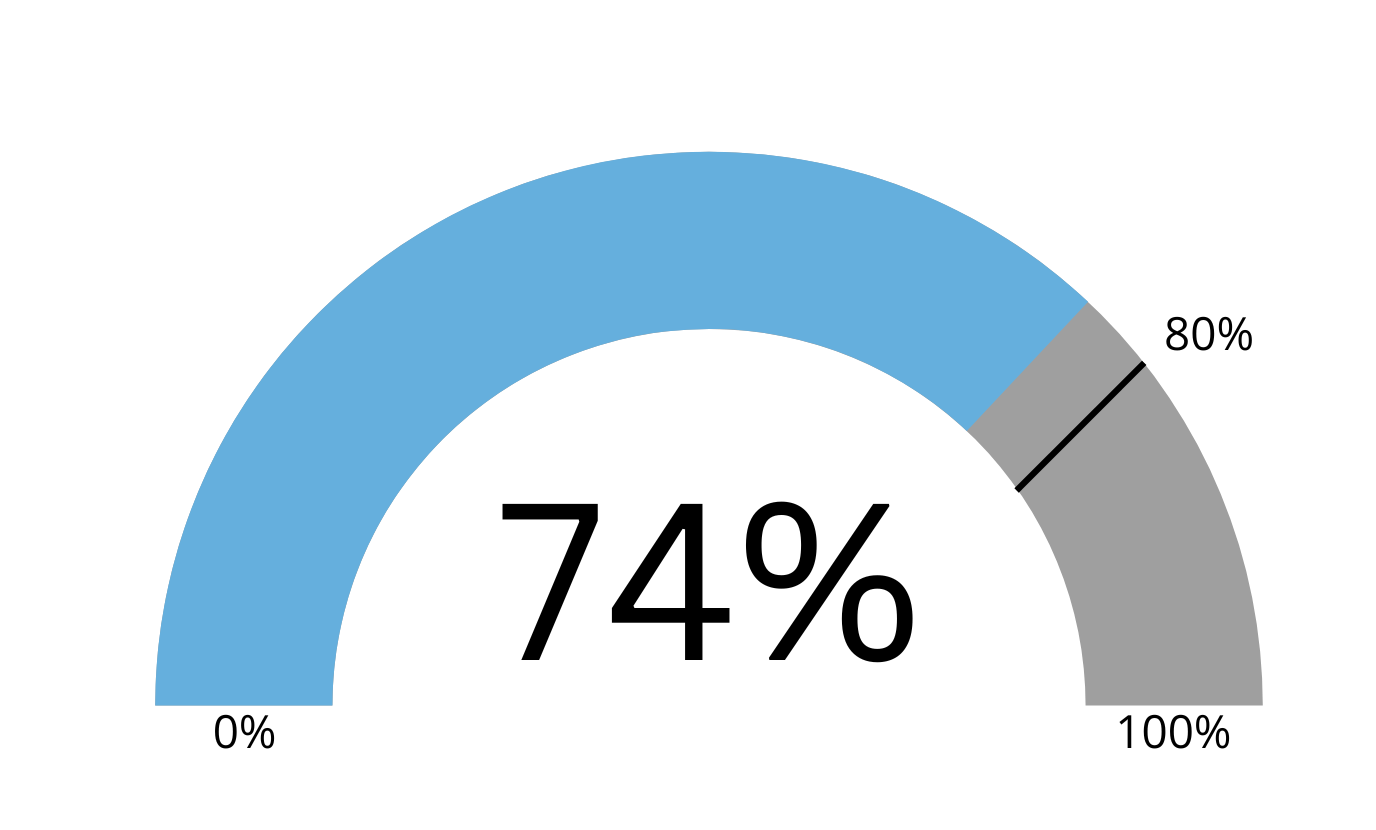 Years                                                   2021                  2022
Assets                                       15,128,237         30,878,541
Liabilities                                      1,845,370        12,614,524
Net Assets                                  13,282,867       18,264,017
  Years                                                   2021                 2022
Retail and Salvage Sales           31,933,327         33,103,222
Grants and Fees for Services         831,645           1,150,737
Community Support                    12,024,647          9,558,904
Administrative and Other               662,896            (498,170)
Total Revenue and Gains           45,452,515       43,314,693
Years                                                  2021                   2022
Program Expenses                   36,033,151         38,012,486
General and Administrative        3,226,392           4,108,140
Development                                          –                   –
Total Expenses                         39,259,543          42,120,626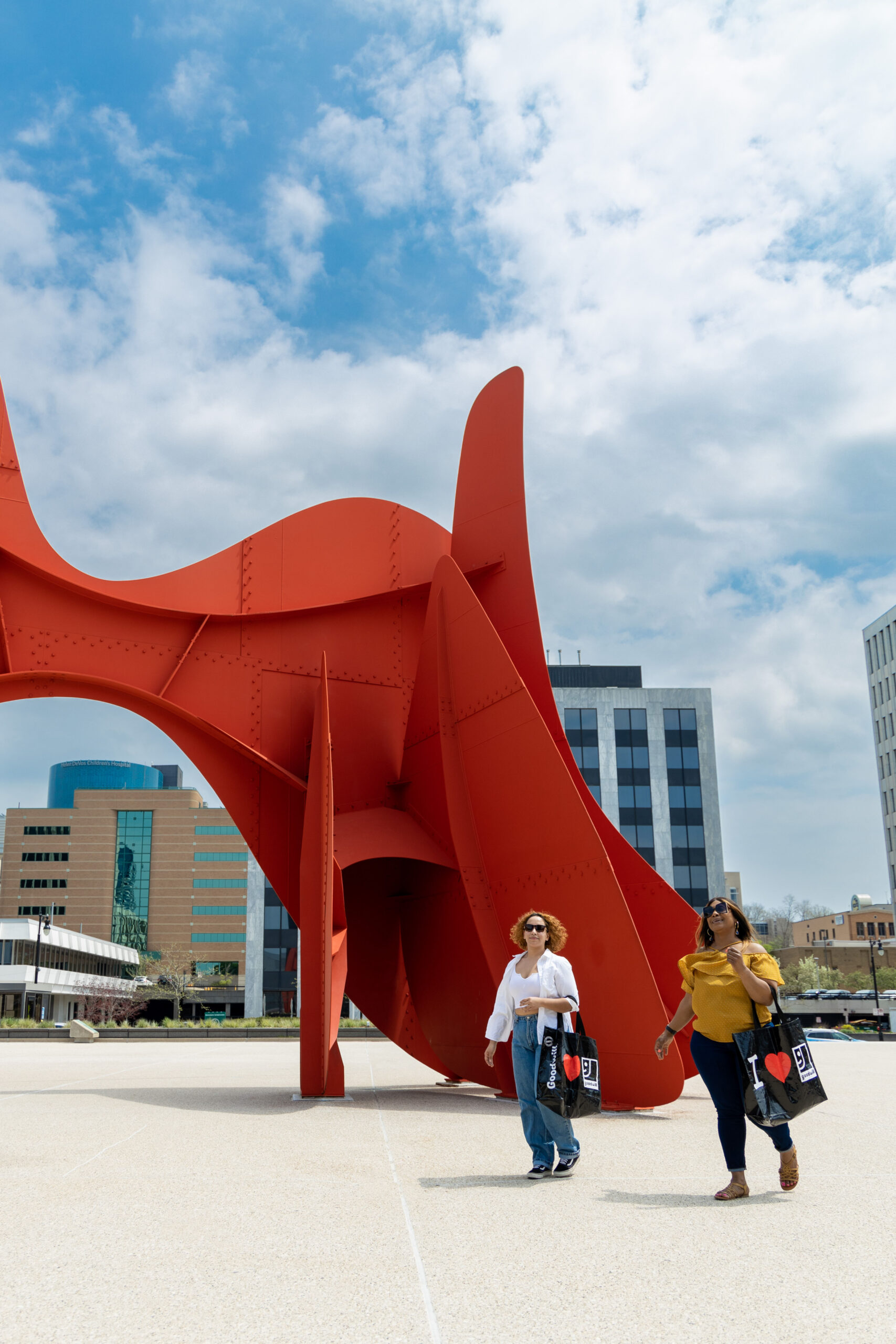 Changing lives and communities

through the power of work!