Sustainability has always been at the heart of Goodwill's work and mission. Goodwill's network of organizations helps support services for millions of people annually, and delivers positive social and environmental outcomes for the global community. As a key player in the modern reuse economy, our operational model relies on systems to reuse and recycle secondhand material.
Goodwill GR Impact
In 2019, we moved over 12 million lbs into salvage/recycling markets.
• 6.5 million lbs of textiles
•  2.5 million lbs of paper products
• 1.5 million lbs of metals & electronics
• 1.5 million lbs of other materials.
And, in 2019 our Outlet Center sold approximately 1 million lbs of material. This gives items a second chance, and keeps them out of landfills.
---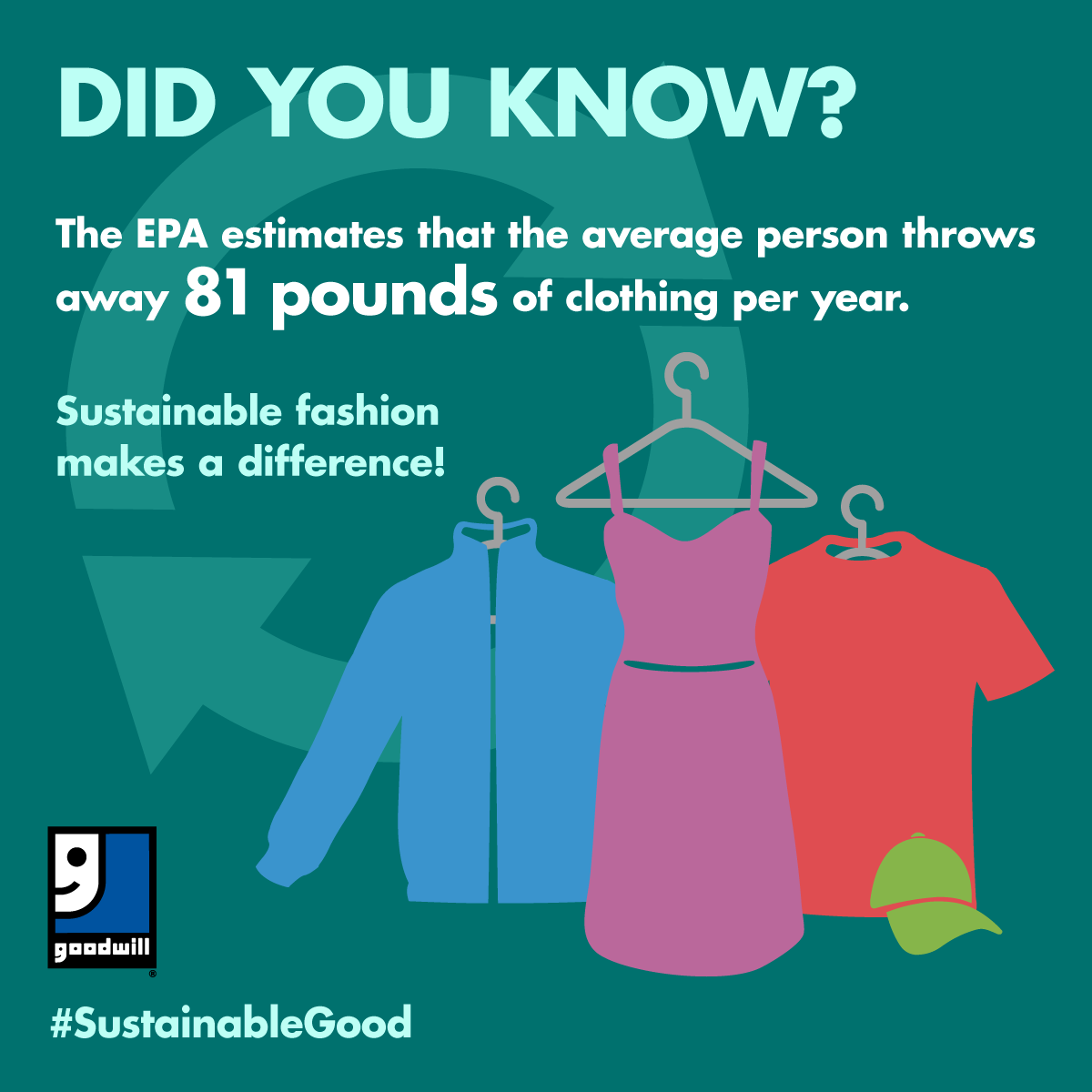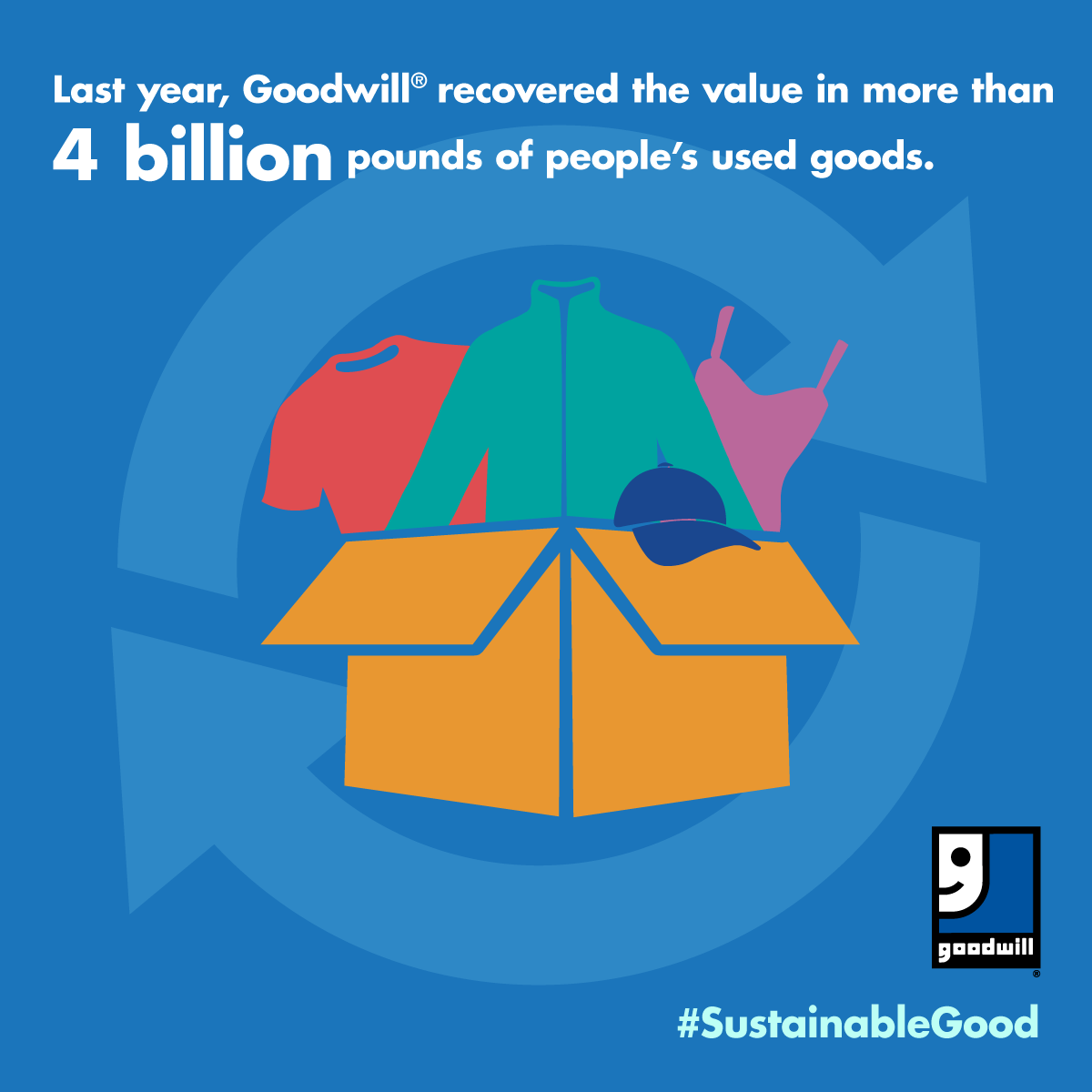 Industry Numbers
• It takes more than 5,000 gallons of water to produce the amount of cotton needed to produce one t-shirt and a pair of jeans. (World  Wildlife Fund)
• Clothing production doubled from 2000 to 2014. Across almost all apparel categories, consumers keep their clothing items about half as long as they did 15 years ago. (McKinsey & Company)
• More than 70 million trees are logged every year to create textile fabric. (Forbes/Zady)
• Nearly 70 million barrels of oil are used each year to make polyester. However, polyester takes more than 200 years to decompose.
(Forbes/Zady)
• The Environmental Protection Agency estimates that the average person throws away 81 pounds of clothing per year. That adds up to 3.8 billion pounds of unnecessary waste added to our landfills. (EPA)