Certified Nurse Aide Training (CNA)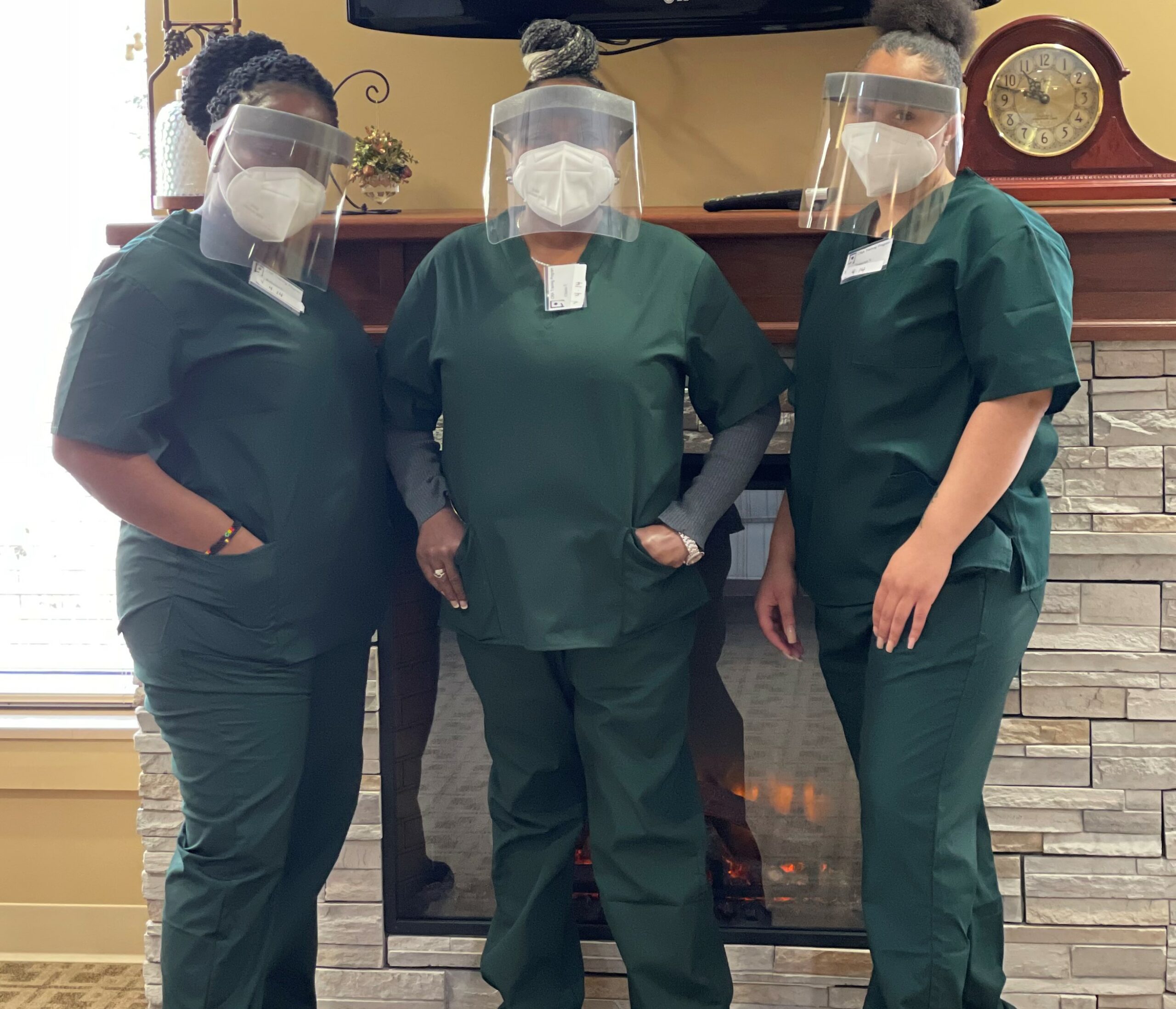 Goodwill of Greater Grand Rapids Certified Nurse Aide (CNA) Training prepares individuals to pass the State of Michigan nurse aide exam and find a rewarding job in the healthcare industry. Our CNA training consists of 115 hours of classroom instruction and clinicals, providing real-world experience with residents at a long-term care facility in the Grand Rapids, Michigan area.
We offer individualized job placement and retention services, and one-on-one tutoring when needed. We also incorporate employability skills into our training program to ensure that you are not only successful in completing the program, but successful in obtaining a job after training.
Cost of tuition is $1,800. Scholarships may be available. After you apply, we can help you make a plan to pay for the training.
Part-time and full-time classes are available. The first portion of training is in the classroom and the second includes lab and clinicals.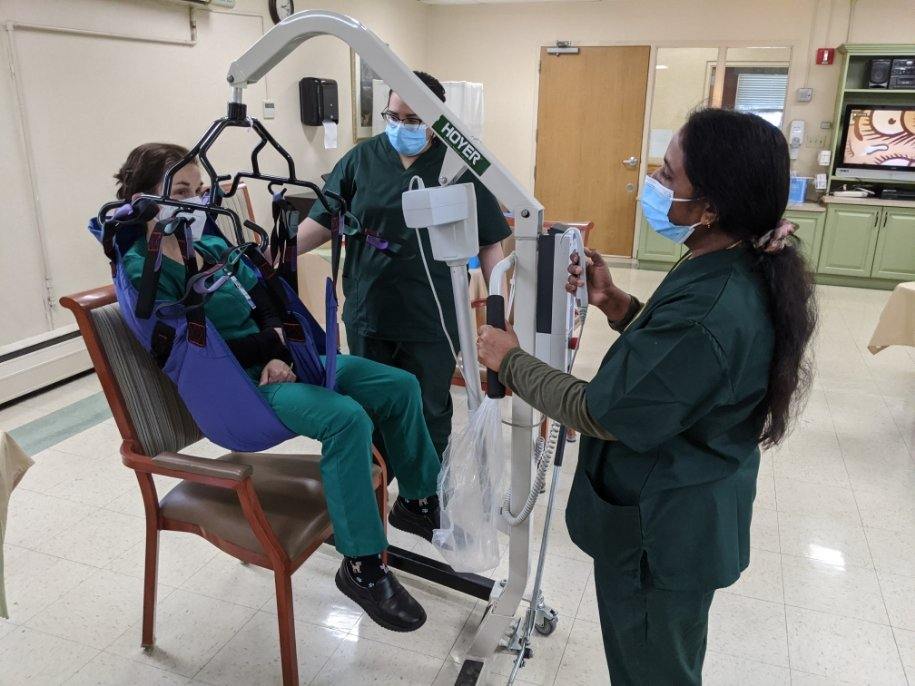 COVID-19 Vaccine Mandate
To comply with requirements at our clinical site, Goodwill's CNA Training program is requiring all students to be fully vaccinated against COVID-19 before the start of training. Proof of vaccination will be required by the first day of class. If you have questions, please contact Andrea at (awalters@goodwillgr.org or 616-437-1405) to discuss.
If you are interested in our training, REGISTER HERE to join us for an enrollment session at the Goodwill Employment Center, located at 3777 Sparks Dr. SE Grand Rapids, MI.
View upcoming trainings below. To sign up for a training, please register for an enrollment session. 
July 10, 2023 - August 9, 2023
Days: Monday – Thursday
Time: 8:30 a.m. – 3:00 p.m.
Clinicals: 7:00 a.m. – 3:30 p.m. on 8/2, 8/3, 8/7 and 8/8
July 18, 2023 - August 17, 2023
Days: Tuesday – Friday
Time: 8:30 a.m. – 3:00 p.m.
Clinicals: 7:00 a.m. – 3:30 p.m. on 8/10, 8/11, 8/15 & 8/16
August 23, 2023 - September 28, 2023
Days: Tuesday – Friday
Time: 8:30 a.m. – 3:30 p.m.
Clinical: 7:00 a.m. – 1:30 p.m. on 9/20, 9/21, 9/25, 9/26 & 9/27
August 29, 2023 - October 5, 2023
Days: Tuesday – Friday
Time: 8:30 a.m. – 3:30 p.m.
Clinical: 7:00 a.m. – 1:30 p.m. on 9/26, 9/27, 9/28, 10/3 & 10/4
September 11, 2023 - November 30, 2023
Days: Monday – Wednesday
Time: 6:00 p.m. – 9:30 p.m.
Clinical: 7:00 a.m. – 1:30 p.m. on 11/20, 11/21, 11/27, 11/28 & 11/29
October 4, 2023 - November 9, 2023
Days: Monday – Thursday
Time: 8:30 a.m. – 3:30 p.m.
Clinical: 7:00 a.m. – 1:30 p.m. on 11/1, 11/2, 11/6, 11/7 & 11/8
October 17, 2023 - December 7, 2023
Days: Tuesday – Thursday
Time: 8:30 a.m. – 3:30 p.m.
Clinical: 7:00 a.m. – 1:30 p.m. on 11/28, 11/29, 11/30, 12/5 & 12/6
Program Highlights:
Our program has a 94% completion rate and 80% certification rate.
We host career fairs that give our graduates the opportunity to interview with prominent healthcare employers.
95% of our CNA students increase their income. Many graduates go from being unemployed to making between $16 and $21 per hour.
Our Facility
Lab and clinicals take place in person. Lab work is completed at the Goodwill Employment Center, located at 3777 Sparks Drive SE, Grand Rapids, MI 49546. The 32-hour clinical portion of our training is completed at a long-term care facility in the Greater Grand Rapids area.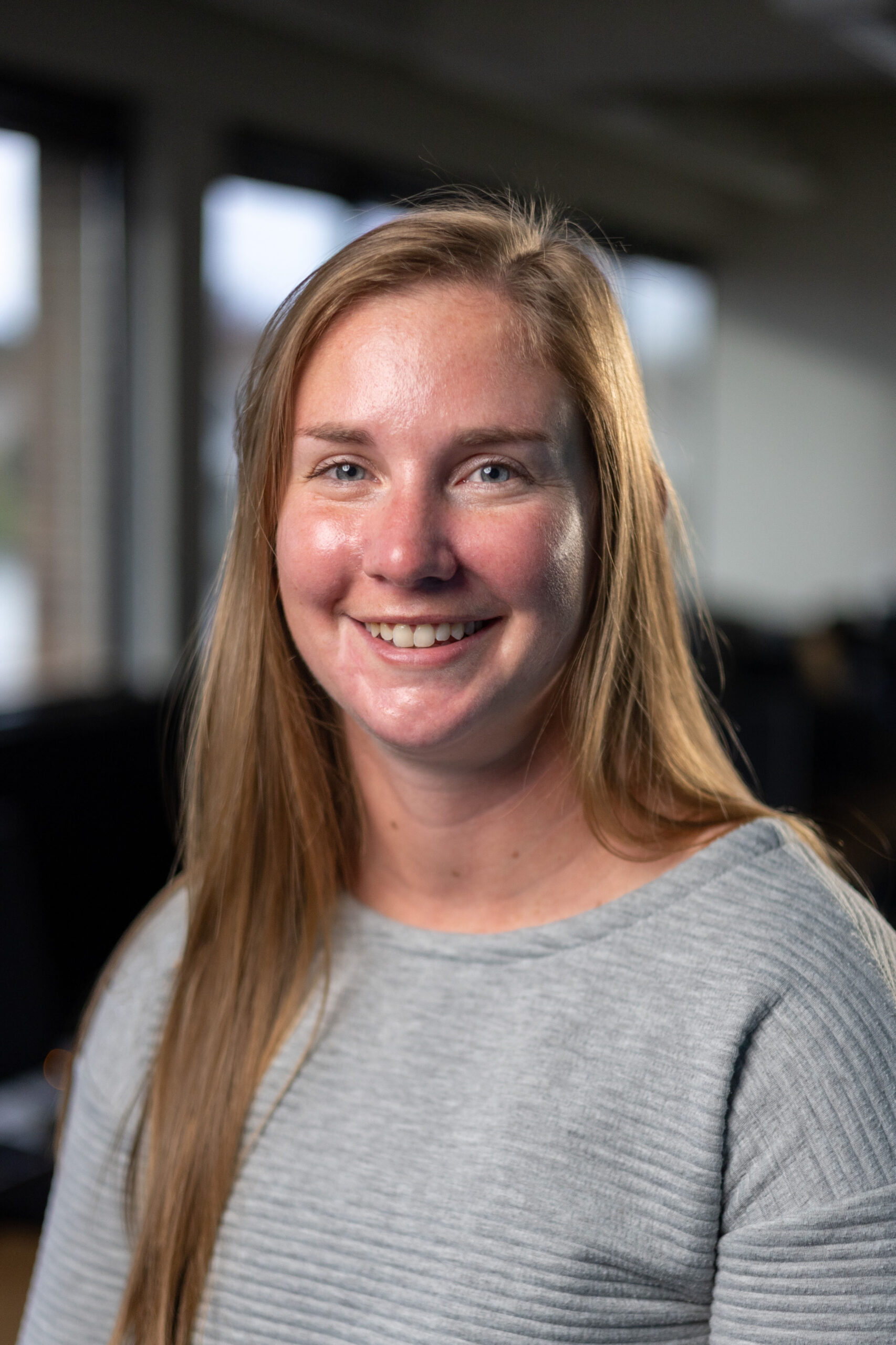 Hi! My name is Andrea Walters and I am the Program Manager for our CNA training program. I started my Goodwill career in our program for adults with developmental disabilities. I loved my time in this program but was excited to transition to the CNA team because of the staff on this team and the opportunity to learn new things. What I love most about Goodwill's CNA training program is the commitment our Instructors and Career Coaches have to help students become the best CNAs they can be. Our team is committed to making training accessible and helping all students reach their goals which is an amazing thing to be a part of. I also love observing and celebrating students' determination and hard work when they graduate from our program.
Before working at Goodwill, I obtained a degree in Social Work from Grand Valley State University. When I am not at work, I enjoy spending time outside and snuggling my two cats. I also spend a lot of time reading, golfing, and thrift shopping at Goodwill. I cannot say enough positive things about our CNA program and am very grateful to be a part of this wonderful team.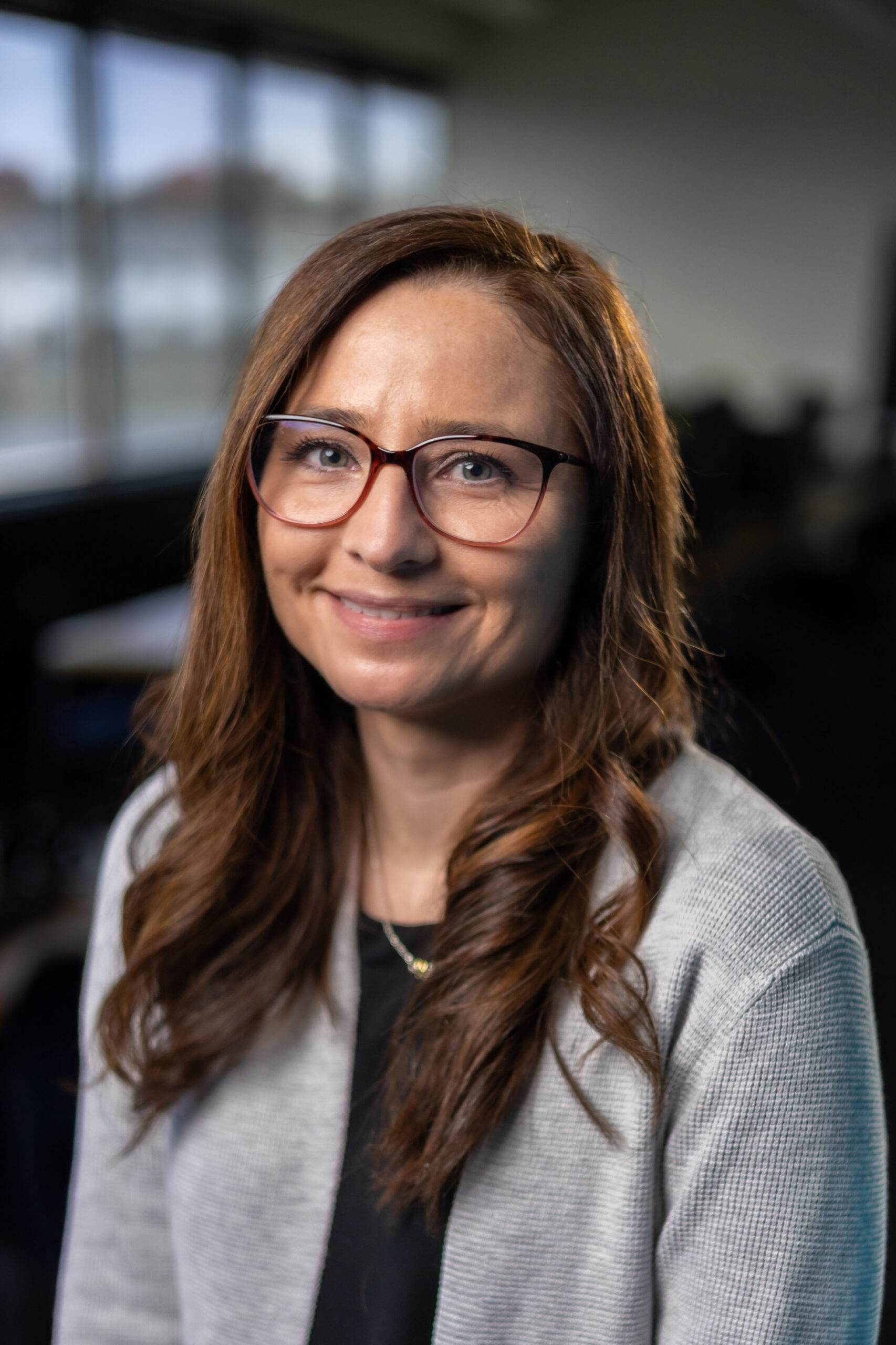 When I first embarked into the nursing profession, I told myself that I wanted to make a difference in humanity as well as my community. It is my belief that having a passion for your profession can make an impact on a greater scale. By being a Nurse Aide Trainer, I believe I can make that difference. My teaching philosophy is based on the premise that all future students are given the opportunity to discover their growing potential through motivation, self-evaluation, and self-awareness. I believe the learning process is a partnership, it is student-centered just as care to our patients is patient-centered. It is a mutual plan of care implemented with a common goal for success.
On a personal note, I am a Veteran, I completed eight years in the Army Reserves with one deployment. This is where I met my future husband who gave me two beautiful children.
I love our CNA program at Goodwill Industries because it gives opportunity while impacting individuals within the community in a positive way. It builds confident Certified Nursing Aides in becoming a successful member of the nursing profession.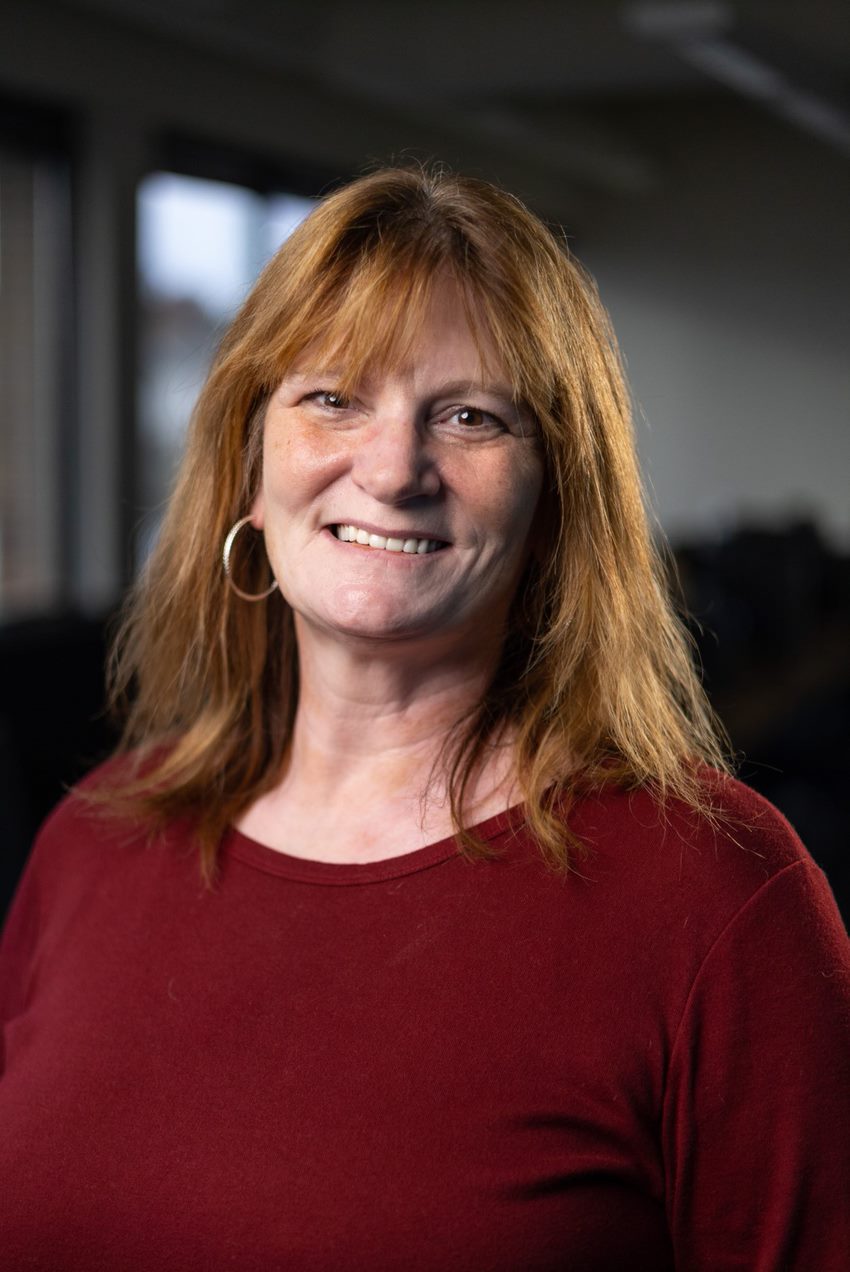 I have over 25 years of experience as a registered nurse. I have worked in a variety of different areas including rehabilitation, hospice, labor and delivery, and acute care of the elderly. Throughout my career, I have become a huge advocate for patient centered care. I love interacting with the residents and my favorite thing about my job is seeing the students get to do that for the first time.
Before becoming a registered nurse, I spent a few years working as a nursing assistant. Through this experience, I realized how important this role is. The C.N.A. becomes the eyes and ears of the nurse with their residents. Working as a C.N.A. instructor allows me to use my own experiences to train others who are fully committed to becoming compassionate caregivers.
On a personal note, my husband Jeff and I have raised five boys. As challenging as that has been, it has also generated a sense of humor in which I feel is an important part of her teaching style.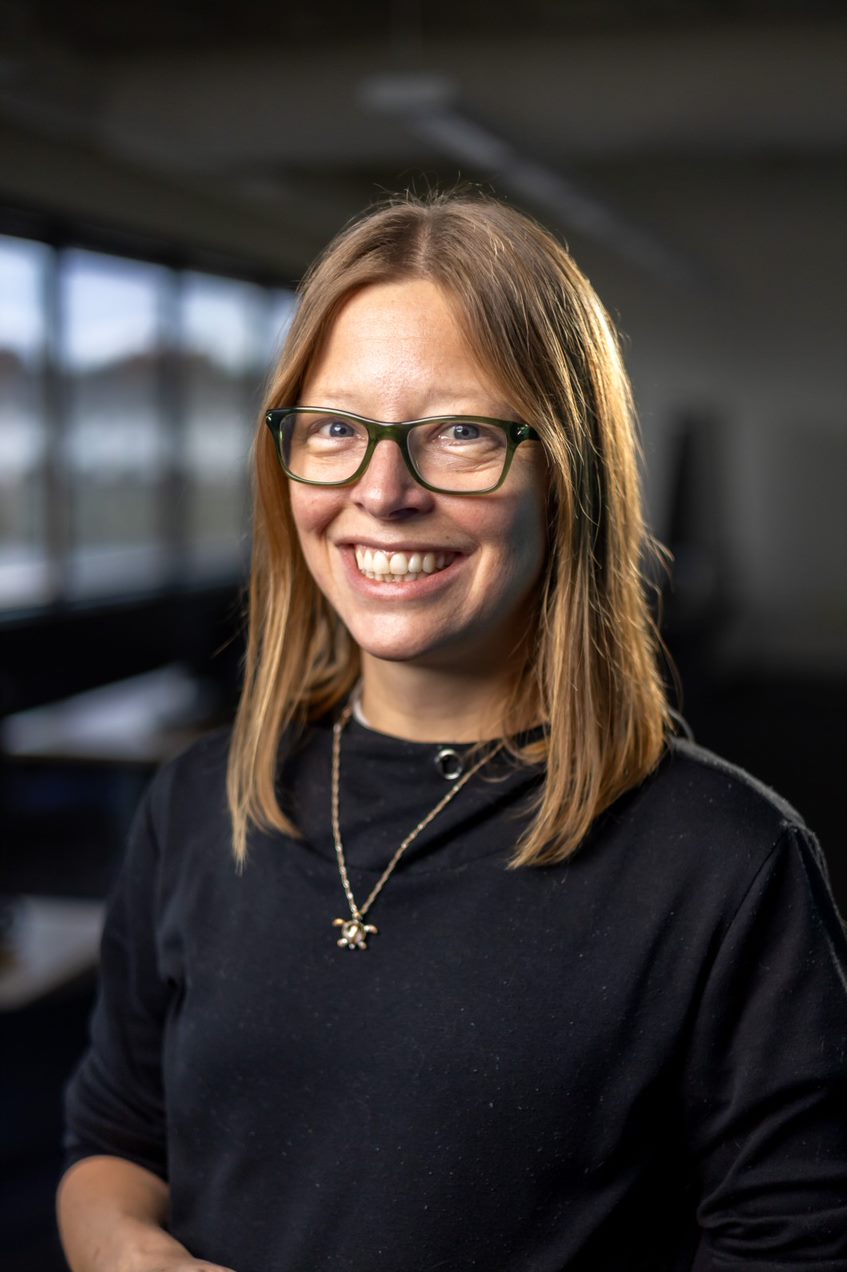 I'm Steph! I'm one of the CNA instructors and I too, was a CNA. That's where I started my medical career. I later became an LPN, then an RN and recently finished my BSN. I am married and have two sweet little girls that keep me busy!
I love the Goodwill CNA program! I'm so excited to be a part of it! I find that it is a program that offers great opportunity to not only help start a career path but to also build interpersonal and professional skills. So no matter where you end up, you gain qualities that can only further expand your possibilities!
My advice is to take one day at a time, ask questions and be your best self. You will find that as long as you don't give up, you can truly accomplish anything!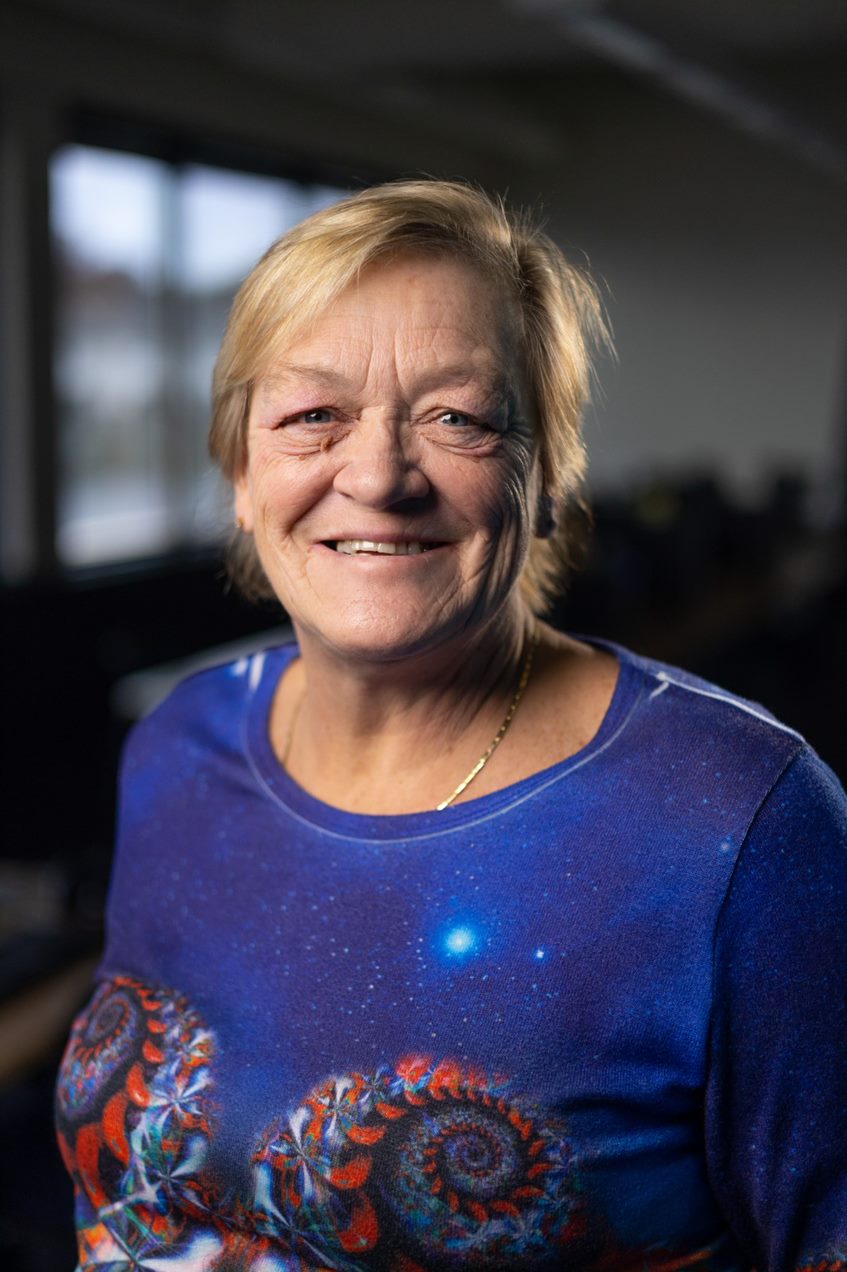 I am proud to say that I am a registered nurse with 14 years hospice experience. I am most proud of earning my Associates Degree in Nursing and using it to mentor other people. My heart is warmed by every student we teach. As a CNA Instructor, I am honored to have the opportunity to share my knowledge and help students achieve their goals in health care.
My hobbies are fishing, camping and enjoying time with my 11 grand children. I have been on the board of directors for the Grand Rapids Steelheaders for 9 years and was Assistant State Director for 5 years.
What I love best about the CNA program is watching students grow in self confidence and team work as they accomplish their goals. I also enjoy taking students to clinical and watching their interactions with residents. My heart is warmed seeing that moment when students realize that caring for others is a gift and an honor.
What I love about Goodwill is they encourage so many people, from all different backgrounds, to achieve their goals. Goodwill provides the support needed to overcome obstacles and grow as a professional in the healthcare field.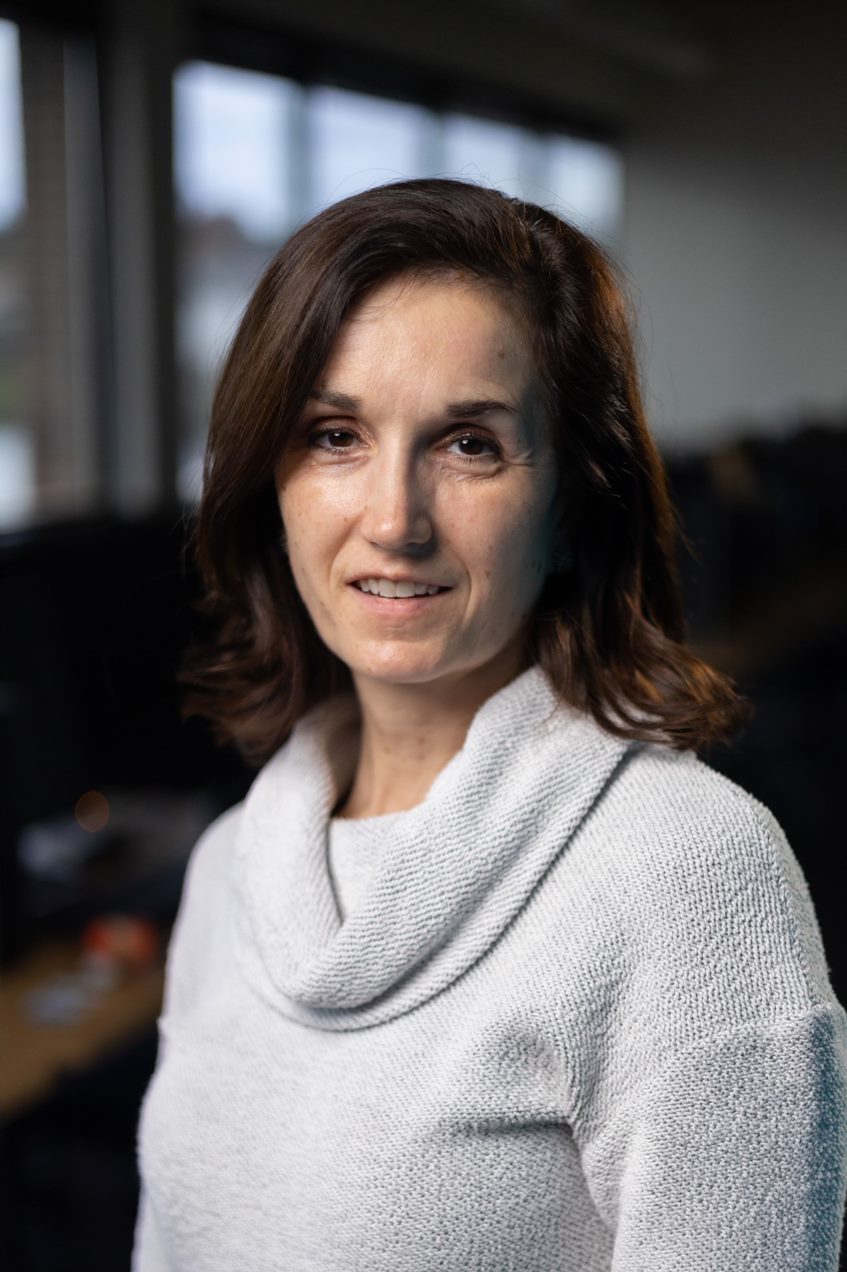 Hello, my name is Angela Wheeler. As a Certified Nurse Aide Instructor, it is truly an honor to mentor the participants that choose to attend CNA classes at Goodwill Industries of Greater Grand Rapids. My hope is that each participant recognizes that they motivate and help to cultivate my passion for teaching. Their dedication and perseverance are awe-inspiring. Several interesting facts that I enjoy sharing with participants are that my husband and I are dog parents, we also take Ball Room Dancing lessons, and I love to sing, although, not very well.  Generally, I just love life. The accomplishment that I am most proud of is my ability to follow through with determination. That drive and faith in myself have allowed me to exceed my personal and professional goals through hard work and continued education. Additionally, it is humbling to have the opportunity to share that wisdom with others.
One of the many wonderful perks of teaching in the CNA program at Goodwill is collaborating with such an extraordinary group of individuals. Each person in our team shares unique and amazing talents. We are called in service to positively impact the lives of others and do so with empathy, insight, and commitment. In reflection, I am reminded of a treasured quote, "To know even one life has breathed easier because you have lived, that is to have succeeded." ~Ralph Waldo Emerson. Embarking on a career in healthcare can be exciting and intimidating. It is crucial to encourage people who have chosen to begin that journey. I would advise them to always recall what ignited their passion to help others and to do so with integrity.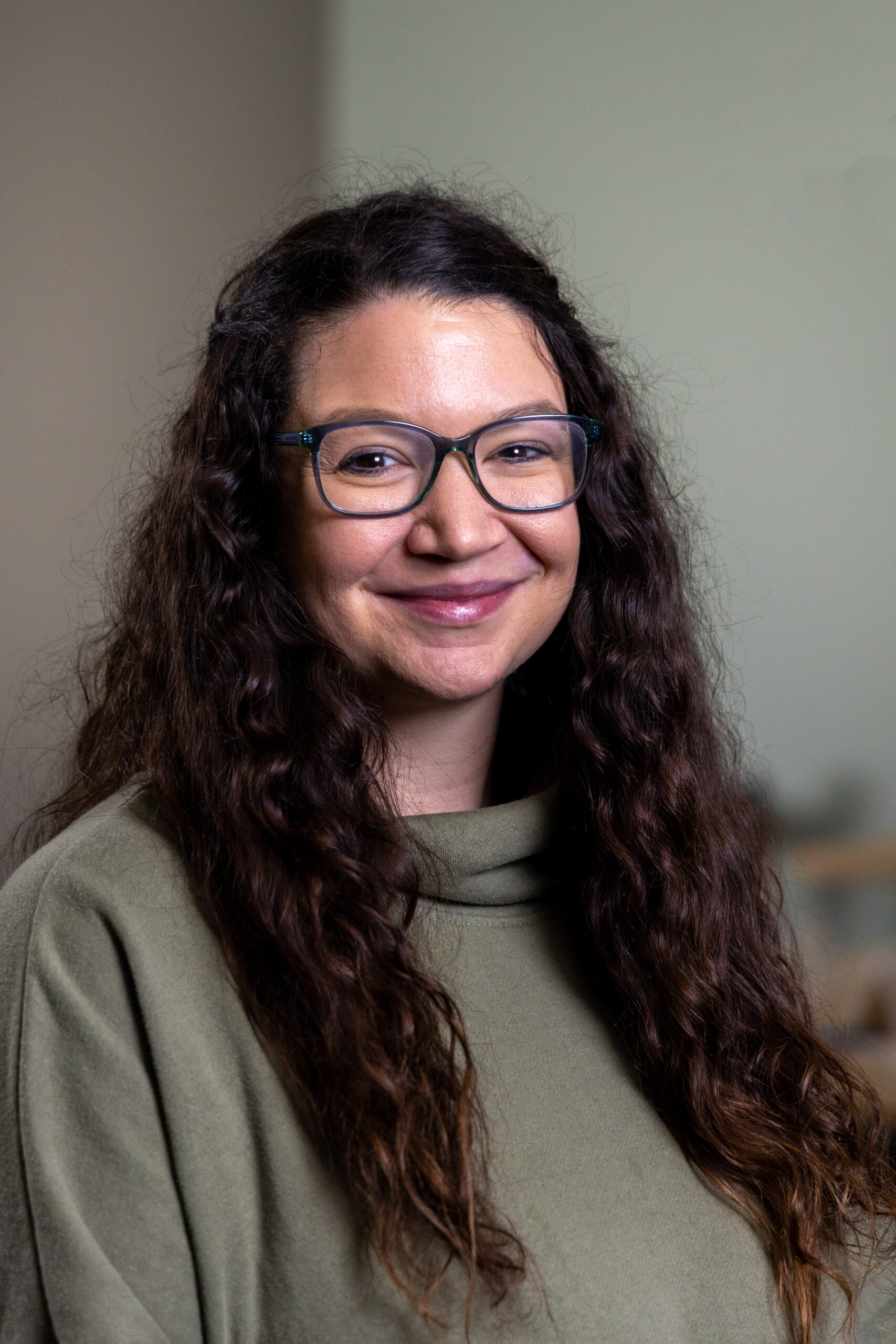 Hello, my name is Kim, and I am a Career Coach for the CNA training program.
I graduated from Grand Valley State University with a bachelor's degree in health communications. I have worked in healthcare for many years, and I was also a CNA, myself!
What excites me about the Goodwill CNA program is the compassion and enthusiasm the staff has for each student's success. A career as a CNA is very rewarding and can be a huge step toward other careers in healthcare. I love being able to help others on their journey and to be able to help them achieve their employment goals. I am grateful to be part of a wonderful team that is committed to supporting and helping students succeed.
Supported by United Way.