Certified Nurse Aide Training (CNA)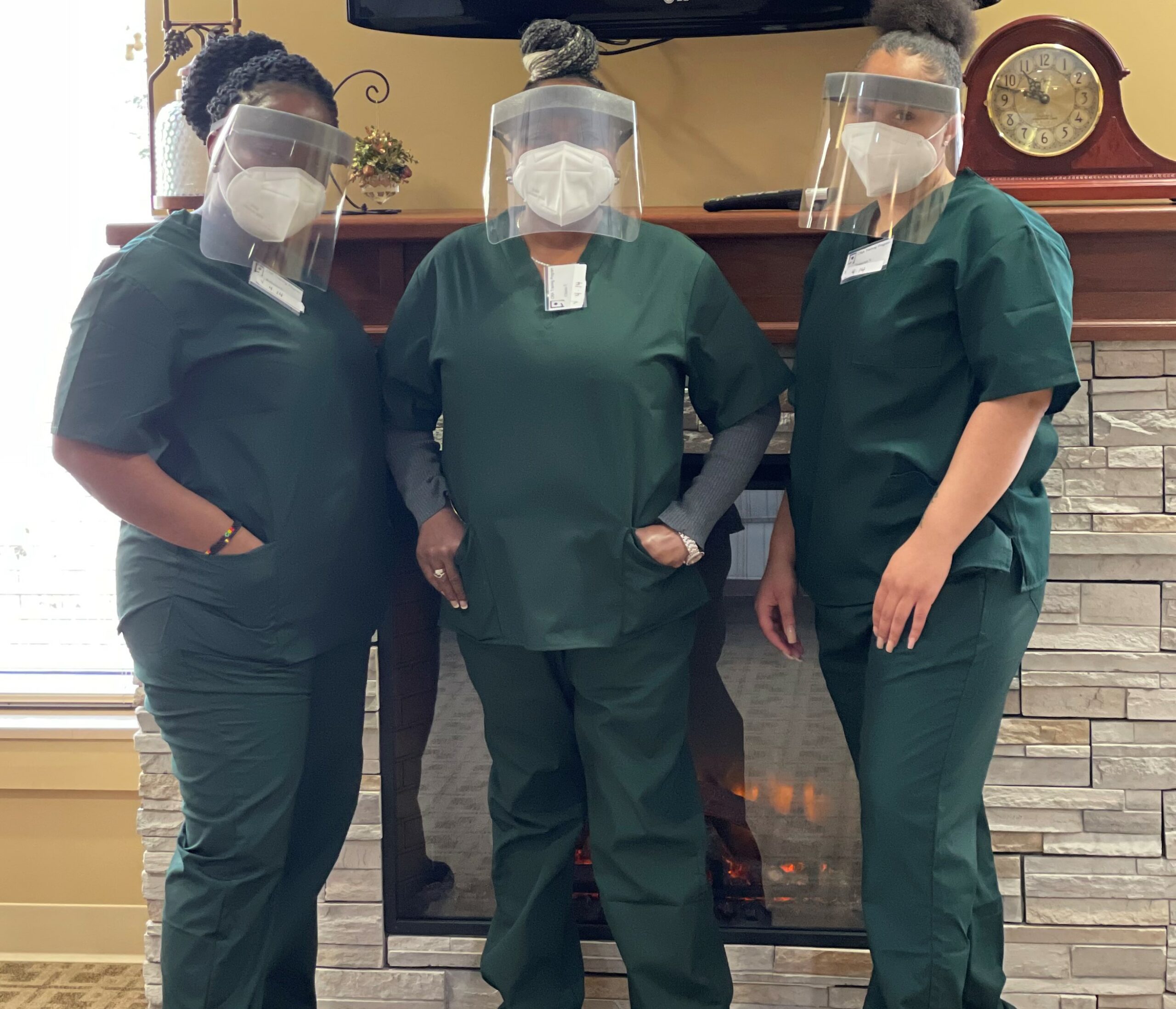 Goodwill of Greater Grand Rapids Certified Nurse Aide (CNA) training prepares individuals to pass the certified nurse aide exam and find a rewarding job in the health care industry. Our CNA training consists of 115 hours of classroom instruction and clinicals providing real world experience with residents at a long term care facility in the Grand Rapids, Michigan area.
We offer the Alzheimer's Association essentiALZ Certification (CARES® Dementia Basics™), individualized job placement and retention services, and one on one tutoring when needed. We also incorporate employability skills into our training program to ensure that you are not only successful in completing the program, but successful in obtaining a job after training.
Cost of tuition is $1,800. Scholarships may be available. After you apply, we can help you make a plan to pay for the training.
Part-time and full-time classes are available. The first portion of training is in the classroom and the second includes lab and clinicals.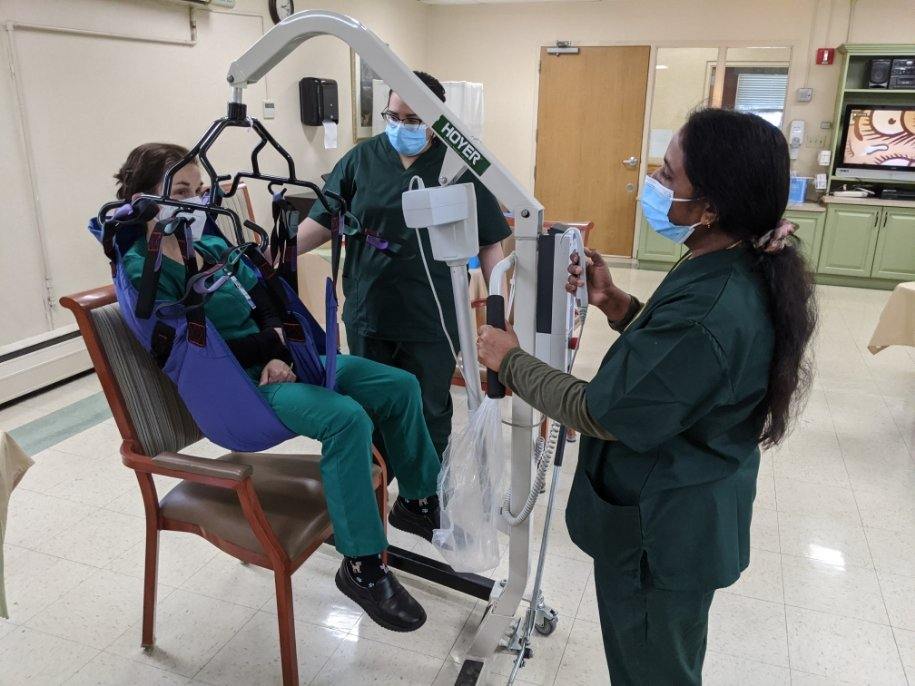 To apply for an upcoming class, please select from the dates below and click apply.
November 1, 2021 – December 1, 2021
Days: Monday – Friday
Time: 8:30am – 3:00pm
Clinical: 7:00am – 3:30pm on November 22, 23, 29, 30
November 1, 2021 – January 14, 2022 (afternoons)
Days: Monday – Wednesday
Time: 12:30pm – 3:30pm
Clinical 7:00a – 3:30pm on Jan 4, 5, 6, 6
November 1, 2021 – January 14, 2022 (evenings)
Days: Monday – Wednesday
Time: 6:00pm – 9:30 pm
Clinical 7:00am – 3:30pm on January 10, 11, 12, 13
November 29, 2021 – December 30, 2021
Days: Monday – Thursday
Time: 8:30am – 3:00pm
Clinical: 7:00am – 3:30pm on Dec 22, 28, 29, 30
January 10, 2022 - February 18, 2022 *
Days: Monday- Friday
Time: 8:30am – 3:30pm
Clinical: 7:00am – 3:30pm (Tentative dates: Feb 9, 10, 11, 14, 15, 16 & 17)
*This is class is for young adults ages 18-24 years. Learn more about the GoodSTART WIOA Youth Program
Program Highlights:
Our program has a 93% completion rate and 90% certification rate.
We host career fairs that give our graduates the opportunity to interview with 7 – 12 prominent healthcare employers.
There is a growing need for male care givers in the healthcare field. In 2019, we trained 15 male CNAs.
93% of our CNA students increase their income. Many graduates go from being unemployed to making between $12 and $17 per hour.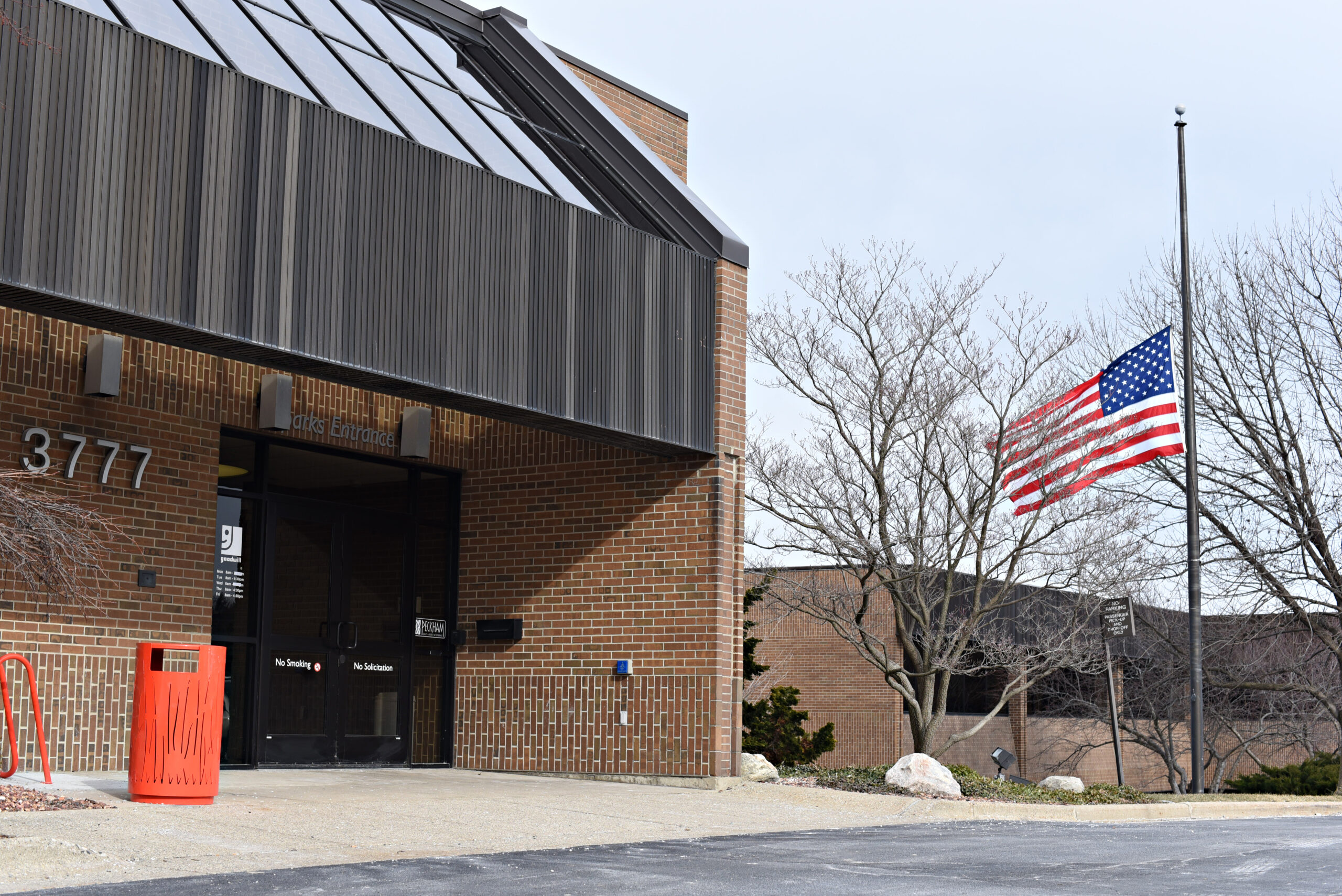 Our Facility
Lab and clinicals take place in person. Lab work is completed at the Goodwill Employment Center, located at 3777 Sparks Drive SE, Grand Rapids, MI 49546. The 30-hour clinical portion of our training is completed at a long-term care facility in the Greater Grand Rapids area.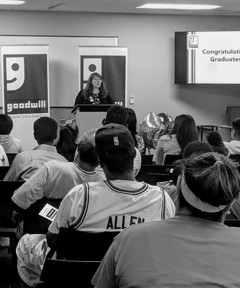 "A dream doesn't become a reality through magic; it takes sweat, determination and hard work." – Colin Powell
I am a proud alumna of Ferris State University – Go Bulldogs! – where I earned a bachelor of science in Public Administration, and a master of science in Criminal Justice Administration. I also earned a graduate certificate in Business Analytics from Michigan State University. One thing I learned about myself at a very young age is that I love learning! Most kids know exactly what they want to grow up to be. What I always knew is that I wanted to help people and I wanted to always be learning something new.
I am proud to be a part of an organization with the mission of changing lives and communities through the power of work! I am also thrilled that I get to spend my career helping people learn new things.
My favorite things about our CNA Training Program are:
Our CNA team is filled with incredible humans who genuinely care about our students
We are always learning and growing as a program to make this the best experience for our students
Graduation ceremonies are the final piece of training and it is amazing to hear our students tell their stories, including the ways our program impacted their lives – it is truly heartwarming!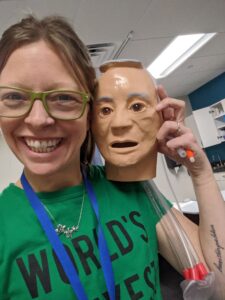 I'm Steph! I'm one of the CNA instructors and I too, was a CNA. That's where I started my medical career. I later became an LPN, then an RN and recently finished my BSN. I am married and have two sweet little girls that keep me busy!
I love the Goodwill CNA program! I'm so excited to be a part of it! I find that it is a program that offers great opportunity to not only help start a career path but to also build interpersonal and professional skills. So no matter where you end up, you gain qualities that can only further expand your possibilities!
My advice is to take one day at a time, ask questions and be your best self. You will find that as long as you don't give up, you can truly accomplish anything!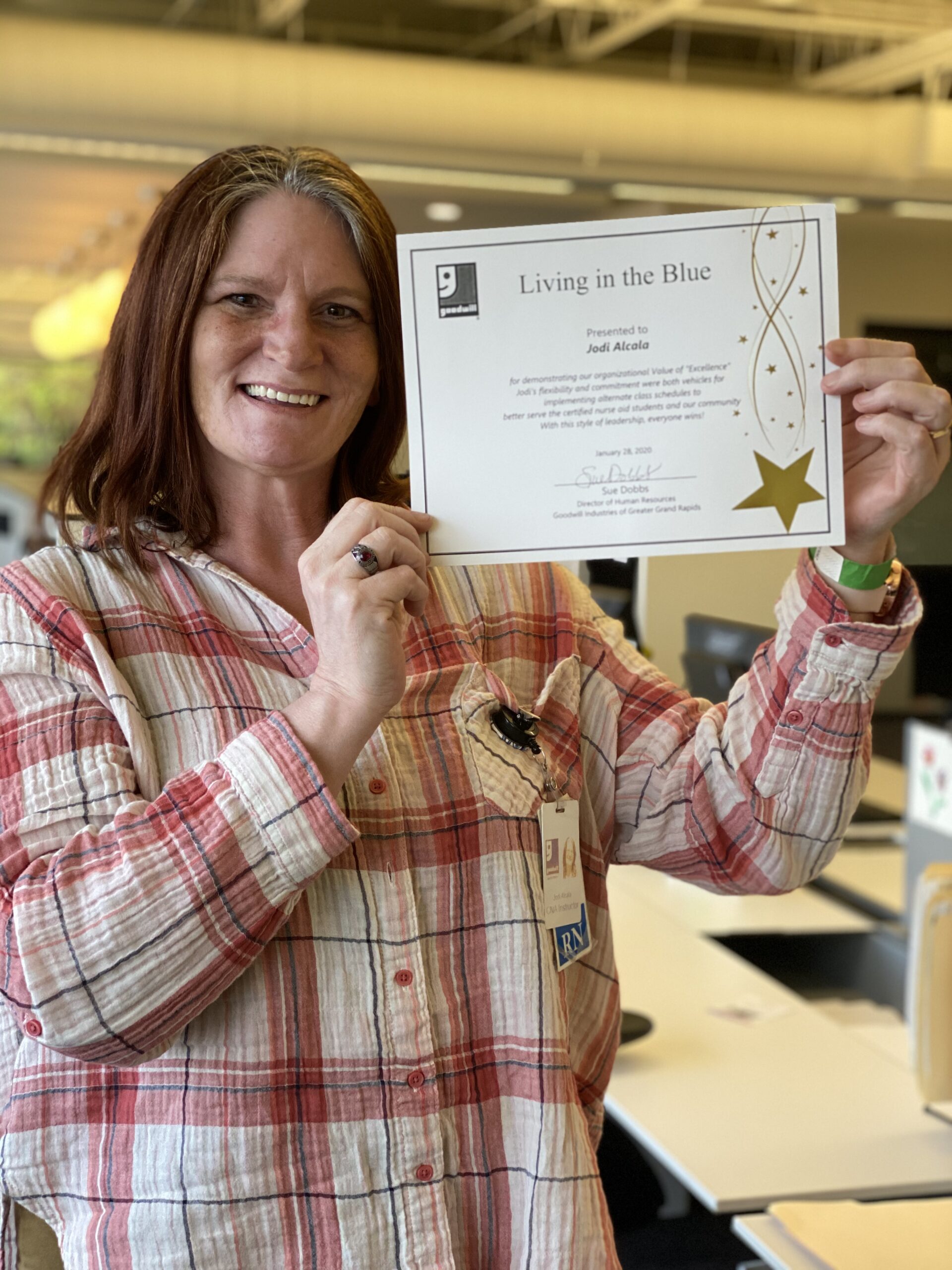 I have over 25 years of experience as a registered nurse. I have worked in a variety of different areas including rehabilitation, hospice, labor and delivery, and acute care of the elderly. Throughout my career, I have become a huge advocate for patient centered care. I love interacting with the residents and my favorite thing about my job is seeing the students get to do that for the first time.
Before becoming a registered nurse, I spent a few years working as a nursing assistant. Through this experience, I realized how important this role is. The C.N.A. becomes the eyes and ears of the nurse with their residents. Working as a C.N.A. instructor allows me to use my own experiences to train others who are fully committed to becoming compassionate caregivers.
On a personal note, my husband Jeff and I have raised five boys. As challenging as that has been, it has also generated a sense of humor in which I feel is an important part of her teaching style.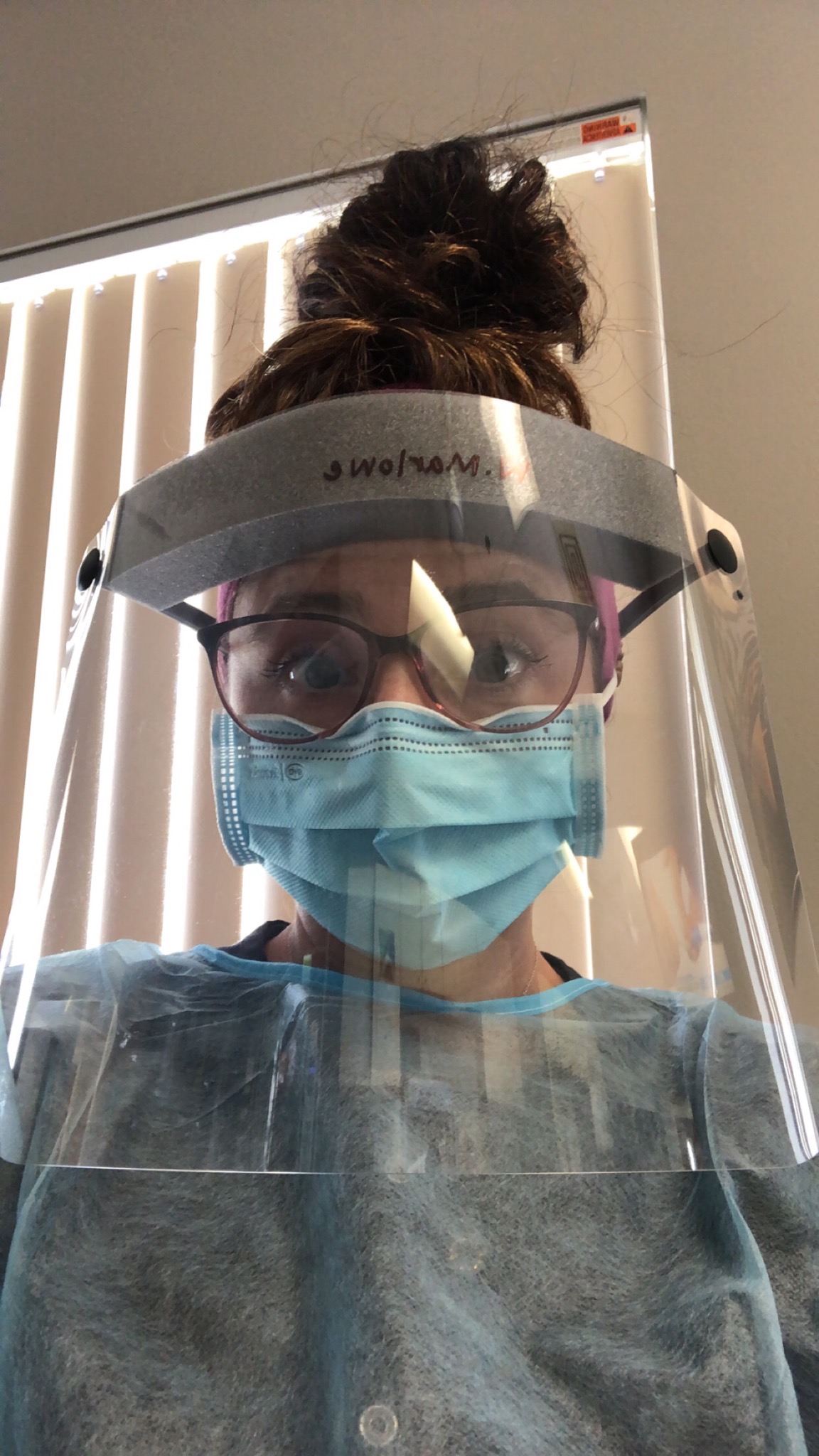 When I first embarked into the nursing profession, I told myself that I wanted to make a difference in humanity as well as my community. It is my belief that having a passion for your profession can make an impact on a greater scale. By being a Nurse Aide Trainer, I believe I can make that difference. My teaching philosophy is based on the premise that all future students are given the opportunity to discover their growing potential through motivation, self-evaluation, and self-awareness. I believe the learning process is a partnership, it is student-centered just as care to our patients is patient-centered. It is a mutual plan of care implemented with a common goal for success.
On a personal note, I am a Veteran, I completed eight years in the Army Reserves with one deployment. This is where I met my future husband who gave me two beautiful children.
I love our CNA program at Goodwill Industries because it gives opportunity while impacting individuals within the community in a positive way. It builds confident Certified Nursing Aides in becoming a successful member of the nursing profession.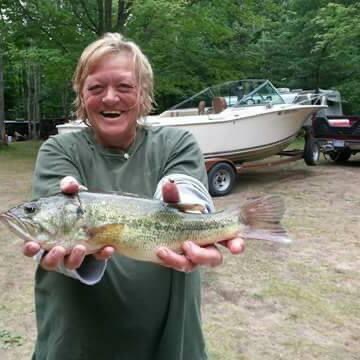 I am proud to say that I am a registered nurse with 14 years hospice experience. I am most proud of earning my Associates Degree in Nursing and using it to mentor other people. My heart is warmed by every student we teach. As a CNA Instructor, I am honored to have the opportunity to share my knowledge and help students achieve their goals in health care.
My hobbies are fishing, camping and enjoying time with my 11 grand children. I have been on the board of directors for the Grand Rapids Steelheaders for 9 years and was Assistant State Director for 5 years.
What I love best about the CNA program is watching students grow in self confidence and team work as they accomplish their goals. I also enjoy taking students to clinical and watching their interactions with residents. My heart is warmed seeing that moment when students realize that caring for others is a gift and an honor.
What I love about Goodwill is they encourage so many people, from all different backgrounds, to achieve their goals. Goodwill provides the support needed to overcome obstacles and grow as a professional in the healthcare field.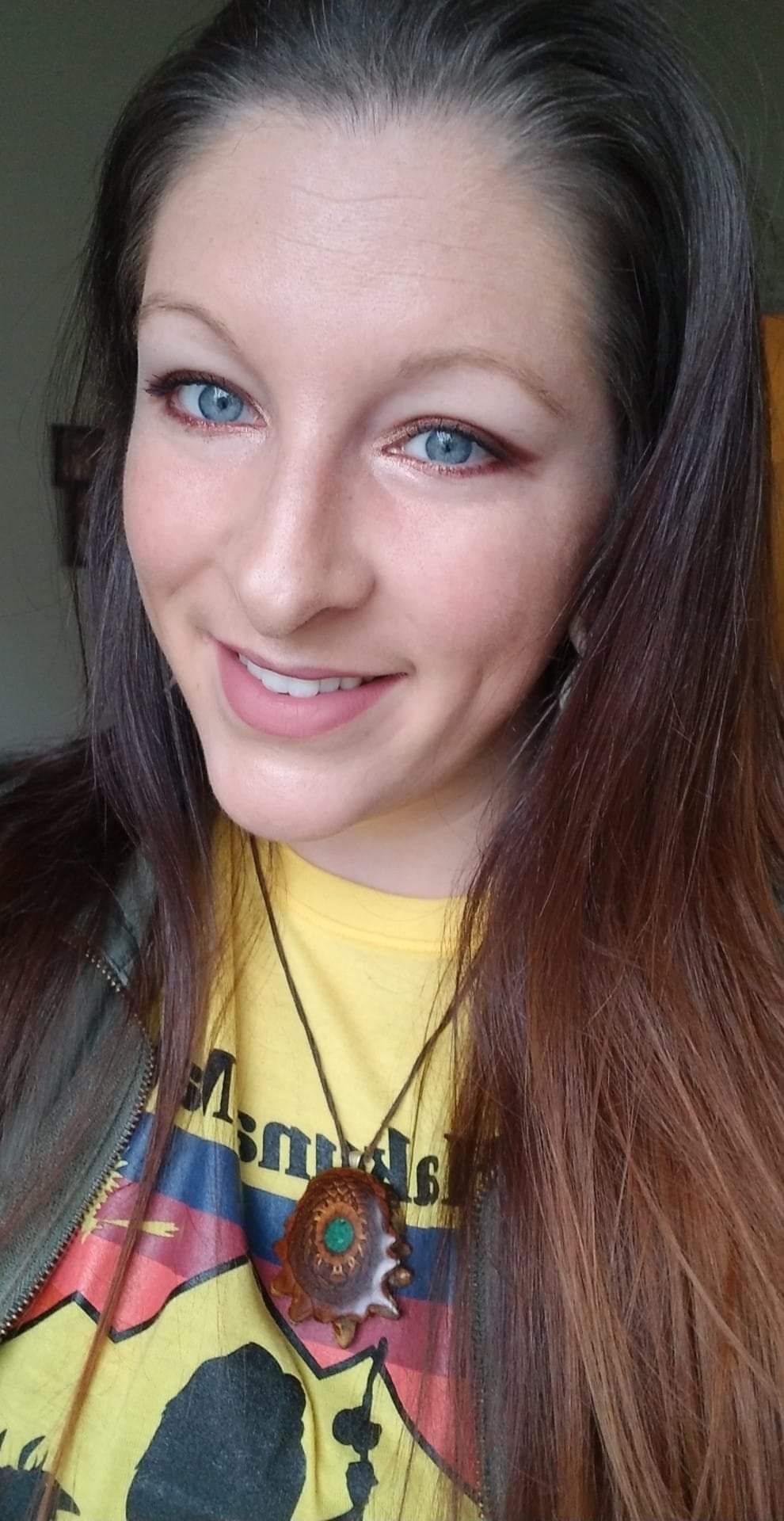 I am Abbie Hockstad, born and raised in Marquette of the beautiful Upper Peninsula of Michigan.
I attended Northern Michigan University. I changed my major a few times before graduating with a bachelor's degree in science. I majored in Community Health Education with a minor in Clinical Lab Science. That fall, I started as a Life Skills Technician at Pathways Community Mental Health, I then moved on to Northcare Network as a SIS Assessor, which then lead me to Superior Alliance for Independent Living, where I was an Intake Specialist before transitioning over to IL Skills Development. I recently moved to Grand Rapids for the opportunity grow professionally and personally, which lead me to joining the Goodwill CNA Team as a Career Coach.
I am a lover of music and avid concert/festival goer, I am a hooper and photographer that is still learning her love for both, I am a bearded dragon mom of Zero, I love elephants and the Nightmare Before Christmas, and my favorite color is green. There is so much more to tell, but I will leave it that for now. I am very excited to be a part of Goodwill and look forward to working with everyone. As a Career Coach, my favorite part is working with the students to watch them grow and become successful in their careers. My advice to the students is to keep pushing forward, to never give up, and to not be afraid to ask for help.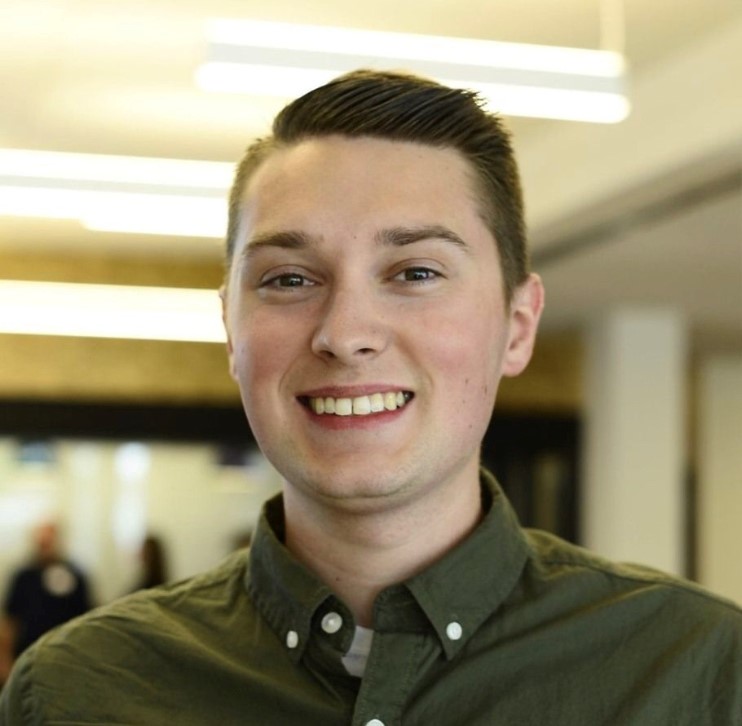 Kyle
Enrollment Specialist
My name is Kyle, and I am an Enrollment Specialist for the CNA Training Program!
I'm originally from Midland, Michigan, and I graduated from Grand Valley State University with a degree in Public & Nonprofit Administration.
My favorite thing about the CNA Training Program is the staff and the organization's commitment to providing a quality, affordable program for people looking to take the next step in their careers!
Supported by United Way.