Find your Goodwill treasures online at shopgoodwill. The shopgodwill.com website offers a wide array of antiques and collectibles pulled from Goodwill's vast inventory of donated goods. From unique one-of-a-kind items to estate pieces, the depth of resources is enormous. Revenues from auction sales support job training and job placement programs for people with disabilities and other barriers to employment.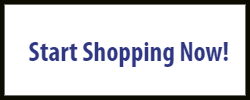 Shopgoodwill pickup hours:
If you purchase from Goodwill of Greater Grand Rapids,  we offer convenient pick up for your purchases. We request that you please pick up items within 7 days of payment. You can also opt for to have them shipped to you.
Our Address:
3035 Prairie St SW
Grandville, MI 49418
Monday – 7:30 am – 6:00 pm
Tuesday – 7:30 am – 4:00 pm
Wednesday – 7:30 am – 4:00pm
Thursday – 7:30 am – 4:00 pm
Friday – 7:30 am – 6:00 pm
Pickups after 5:00 pm are made at the east side donation drop-off area. Advance notice is preferred for multiple item pickups.
We recommend Pak Mail at 616-531-9790 for 3rd party pickup/shipping options.
Questions?
Contact us at: 616-532-4200 ext 1185
---
Our Other Online Stores