Save more by signing up for text coupons!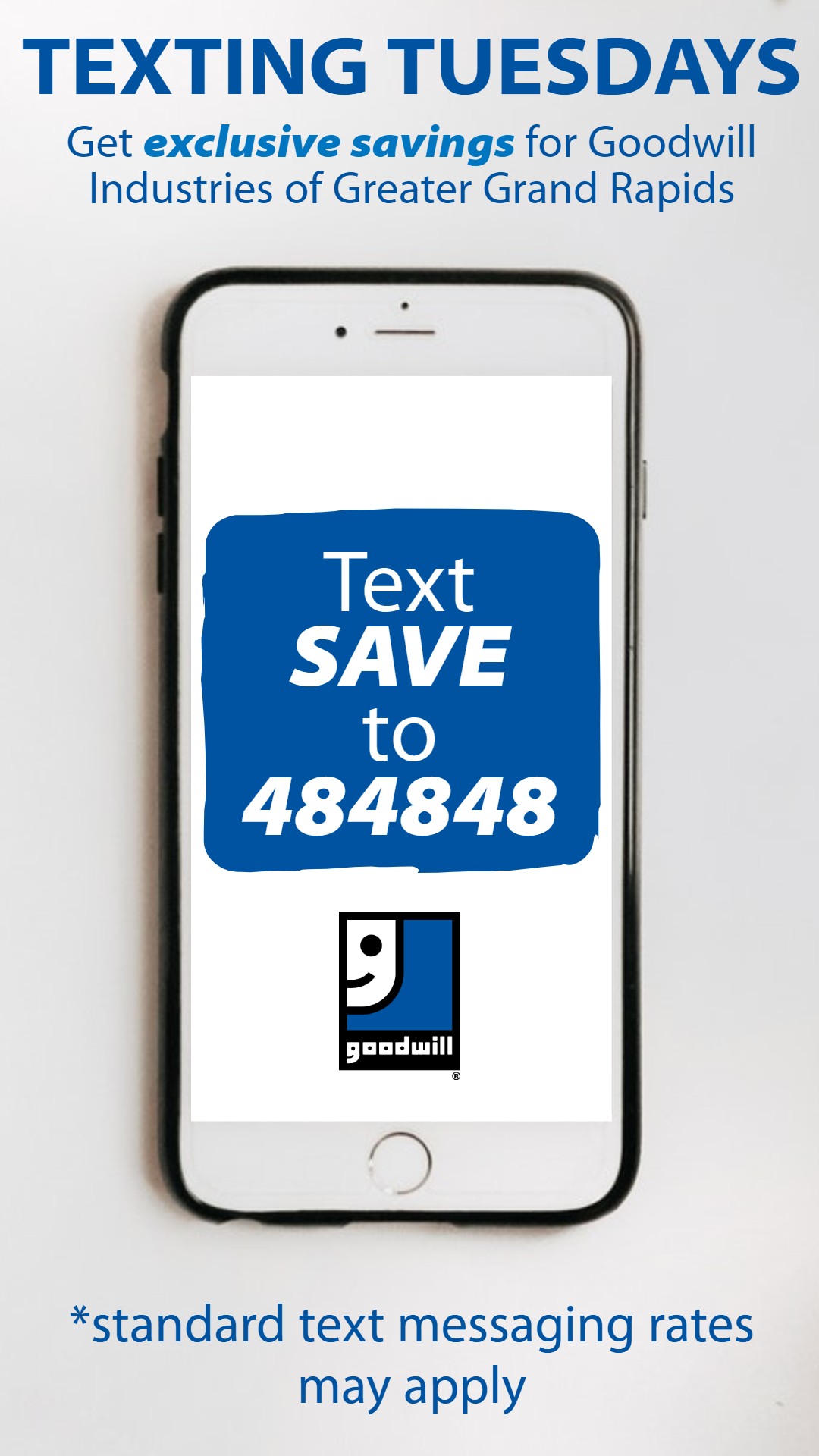 Text "SAVE" to 484848 to receive text coupons valid on two or three Tuesdays a month at our retail stores.
Program Rules: Texts will arrive the day before, on Monday evening. Must show text coupon to cashier. Coupons are not valid at the Goodwill GR Outlet Store or on shopgoodwill.com. Coupons cannot be combined with other promotional coupons (ex: Good Rewards coupon). Standard text messaging rates may apply.